6 Los Angeles Real Estate Trends for 2022
Reviewed by: Brandon Brown
Are you longing to set up a house in the heart of Hollywood? Or dreaming of ditching LA County traffic for life on a farm in Nowhere, Oklahoma? Los Angeles remains a red-hot locus of West Coast cool and the darling of the entertainment industry—but it's not for everyone.
If you're planning to buy, sell, or invest in Los Angeles real estate, you need to know what's happening in this unique Los Angeles housing market that can make a difference to the timing and methods you commit to.
2022 will see continued growth in home value and competitive buyers, but with a steadier and more moderate pace.
Let's take a look at major influences on the 2022 L.A. real estate market.
#1 Low-and-Slow Mortgage Rates
Along with the rest of the nation, COVID-19 hit Los Angeles County hard, bringing this California housing market sector to a stop under shelter-in-place orders. But the pause button was released fairly quickly and low-interest rates meant to encourage ongoing pandemic activity had the L.A. real estate market surging.
Although interest rates are expected to increase as we move into 2022, the expectation is that we'll continue to see historically low rates, which means next year will continue to be an attractive time to finance a house purchase.
As of November 2021, you could still secure a mortgage rate of around 3%.
Although experts anticipate the rate hitting 4% in 2022, that's still an excellent rate to secure for a mortgage.1 (For illustration, compare 3% or 4% to the 1981 spike to over 16%!)2
In Los Angeles, the availability of low-interest rates will be a contributing factor to home sales, particularly current homeowners looking to move into larger houses—although some of those home expansions may take them further afield.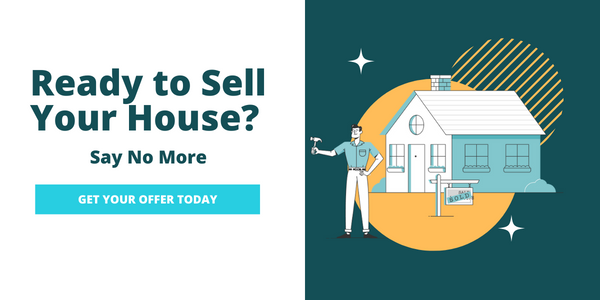 #2 A Housing Inventory Crunch
How did a pandemic and unemployment crisis also generate a surge in LA County home sales?
While some factors would have pointed to a population suddenly lacking the means or mobility to buy a new home, they were outweighed by other changes that created a seller's market, with more buyers than homes available.
We've already discussed the influence of low-interest rates. In addition, people looking to buy or sell homes when the pandemic first hit played catch-up months later, so a flurry of activity took place starting in mid-2020. But while consumers were waiting for an all-clear to return to their real estate needs, construction had been put on hold, and fewer houses were being built.
A common way to monitor housing market supply and demand is the Months Supply of Inventory (MSI) calculation. This number describes the amount of time that it would take for all inventory on the market to sell based on the current volume of transactions.
A balanced market hits between four and six months of supply. Consider:
The MSI for the Los Angeles Metro Area in the third quarter of 2021 is 1.9 months.3
This is compared to Los Angeles County MSI 2, California MSI 3, and national MSI 5.74
With less inventory than the rest of the nation, limited housing inventory will continue to drive home prices upwards.
There might be a decrease in bidding wars over houses for sale as we move into 2022 (as we'll discuss more below), but competition for desirable and median price homes will remain. Among Los Angeles real estate trends, limited supply is a critical influence on pricing and negotiating for houses.
#3 Steady Price Growth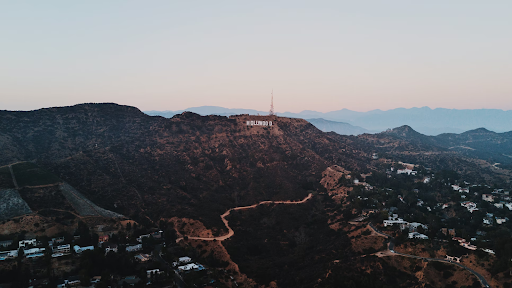 So, how much is a house in LA? While real estate prices have risen nearly everywhere across the land, Los Angeles home values started high and remain higher yet after a nearly 20% growth over the past 17 months.
As of October 2021:5
The Los Angeles median single family home sale price was $1.1 million—significantly higher than the nationwide median sale price of $404,700.6
Since a dip to $921,000 in May 2020, L.A. median prices had risen 19.5%.
Over the next year, experts predict an increase in Los Angeles market value of up to 8.3% in response to continuing supply and demand constraints.7 While new buyers should continue to enter the market, higher interest rates and a less frenzied buying environment might slow down bidding wars.
While it's still a time of growth, it should be steadier than the sharp jump in single family home values since early 2020.
#4 Expanding Home Space
What will buyers be looking for? They may favor larger homes over one bedroom apartments and condos.
You couldn't blink in 2020 without coming across content about how to survive and thrive in your home. With outside socializing and events canceled, people jumped into cooking at home, gardening, interior decorating, and other home-based hobbies. They needed more space to grow, to move, and to find quiet time away from family members.
The demand for homes that can stand up to 24/7 work and home life continues to be a strong trend, especially amongst those searching for where to buy in Los Angeles.
Along with looking for dedicated work spaces, homes that come with quality-of-life features will have an edge. These may include:
Social spaces for small-group gatherings
High-end entertainment and connectivity
Spa or movement spaces
In crowded metro environments like L.A., the availability of flexible community spaces for some of these features can be a draw for buyers.
#5 A Rising Rental Market
Like many counties with a population over 1 million, Los Angeles is currently more affordable for renters than buyers, especially considering the hefty Los Angeles real estate taxes that come with owning a home in the area. There are several other factors that make the rental market attractive:7
Low inventory of homes to purchase
Lack of property
Flexibility
This is great news for potential investors—and for homeowners looking to cash in on their investments.
A 2020 survey by the Association for International Real Estate Investors (AFIRE) listed Los Angeles, Paris, and Boston as the top three global cities to realize appreciation on capital investments. Foreign investors, in particular, are attracted to high-profile, gateway cities, and to L.A. specifically based on its position as an entertainment industry giant.
Analysts don't anticipate a downturn to growth in property value over time, situating L.A. as a continuing opportunity for property investors in general in addition to its current hot rental property market.
#6 Rising Prices in the Suburbs
We've also undergone a major shift in the locus of work from office to home over the past 18 months. This has resulted in:
Greater need or desire for a home with a dedicated workspace
Worker and employer interest in continued remote work after the pandemic
A decreased drive to maintain central offices in expensive cities
As more workers dial in from home, businesses are shifting to accommodate distance teams that both free up real estate investment and multiply their new hire candidates. Without a daily need to commute, workers can explore houses further away from expensive and crowded city centers.
And while Los Angeles is already a sprawling metropolis, the trend towards working remotely has led to higher real estate prices in the surrounding areas. You can expect to see rising prices at the outskirts of the LA metropolitan area as well as in nearby cities.
After all, it's easier to find a spacious, affordable home in a suburb than in downtown L.A.
The fastest-growing cities outside of L.A. include:
Riverside
Anaheim
Culver City
Ventura
If you're looking to cash in your real estate investment and move to a more affordable home where you can still experience the best of Southern California living, the above markets could be a smart place to invest the proceeds of your home sale.
Ready to Sell a Los Angeles Property? Choose FlipSplit.
If you're looking to put your home on the market, knowing what's going on both nationally and locally with real estate trends can help you make the best deal at the right time.
And it's always the right time to work with FlipSplit. We buy houses in any condition in as quick as three days. We work with people who've inherited property at all stages of disrepair and damage (including extreme hoarding!), and we take on every step of the work involved in getting it ready for a buyer to fall in love with. Plus, we split profits with you!
We also buy perfectly maintained houses at fair market value from people who need to relocate quickly for work or just want to avoid the hassle, viewings, and commissions, and closing costs of a traditional sale.
Visit FlipSplit to learn more and learn how to get an offer for your property today.
Sources: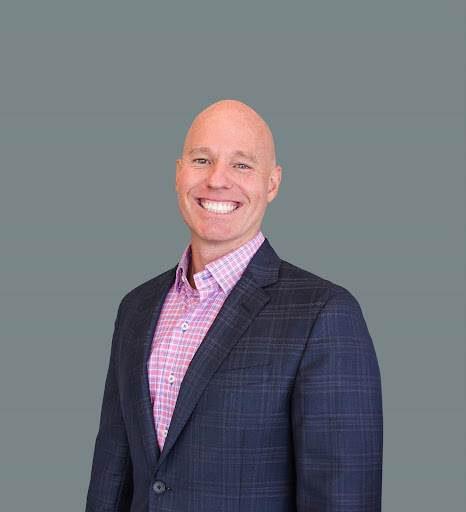 Reviewed by: Brandon Brown
As a long-time Asset Manager, Investor, Real Estate Agent, and Broker/Owner of BayBrook Realty in Orange County, Brandon Brown is one of FlipSplit's lead Real Estate experts. Having worked on over 2,000+ real estate transactions, Brandon brings a depth of knowledge that ensures clients are appropriately treated with honesty and integrity. His insights and advice have been published in numerous blogs beyond FlipSplit, and he keeps a close eye on market trends and statistics, which are updated weekly on his social media pages. Outside work, you can find him participating and serving at church, cycling, mountain biking, surfing around Orange County and beyond, and enjoying time with his wife and two daughters.