Cash Home Buyers Guide: Selling A House To A Cash Buyer
Reviewed by: Brandon Brown
Ready to sell but feeling the pressure of a complicated process? You could be settling in for weeks or even months of showings, offers, repair requests, and complicated negotiations—basically, a heaping helping of potential headaches. That's all made worse by the fact that financed offers could fall through at the last minute from a potential buyer.
One potential way to streamline the selling process? Waiting for an all-cash offer.
A cash sale could be the simple solution to your home-selling woes. This guide will take you through the entire process of selling a house to a cash buyer, with plenty of details when it comes to best practices to make the experience worry-free.
What is a Cash Sale?
While a cash offer might conjure the image of a briefcase stuffed with hundred-dollar bills or a sack with a giant dollar sign on it, it isn't quite so literal.
A cash sale simply refers to a real estate sale that doesn't require financing from a mortgage lender or bank. Rather than seeking out a loan, a cash buyer will use their assets to pay for the home.
Cash sales account for 21.6% of single-family home and condo sales, making them a fairly common occurrence in the world of real estate.1
In fact, cash offers have become fairly standard in more competitive housing markets across the U.S. With a shrinking housing inventory and increasing demand from interested buyers, the promise of an all-cash sale is a tactic many buyers continue to leverage when trying to compete in a bidding war.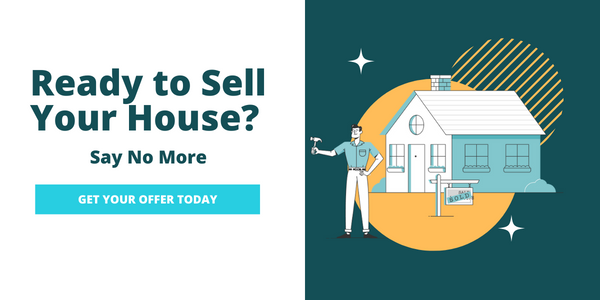 Benefits of Selling a House to a Cash Buyer:
The key benefits to remember about cash sales are:
You'll Ensure a Quick Sale – With conventional buyers, the home sale is put on hold while the buyer gets their mortgage approved, which can take upwards of 60 days. With a cash purchase, the full real estate transaction can be completed in under a week. Not to mention, you won't have to deal with closing costs, real estate agent fees, or other additional costs when working with an all cash buyer.

There's No Need For an Appraisal – With a traditional mortgage, the lender has the home appraised to mitigate financial risk and determine if the amount required for the loan equates to the value of the house. This takes time, slows down the sale, and creates big problems if the appraisal falls below the asking price. Since cash sales don't involve a lender, the appraisal process can be completely avoided.
You'll Likely Schedule Fewer Showings – Hoping to avoid spending your life with potential buyers walking in and out? If you accept a financed offer, it's often prudent to keep showing your home in case the loan falls through. A cash offer will typically have fewer contingencies (ways that the interested buyer can back out the contract), making it safer to stop showing your home.

You Can Skip The Repairs – Because cash sales are typically "as-is," there's no need to burden yourself with expensive and time-consuming repairs. In fact, some cash buyers may even be willing to skip the inspection. Let the new owner take care of any issues so you can expedite the selling process

You Can Sell Your Home in Nearly Any Condition or Circumstance – Most cash house buyer are willing to purchase burdensome or unwanted properties that are unlikely to interest conventional buyers, due to a number of conditioners such as:
– Homes at risk of foreclosure
– Properties with title defects
– Homes with code enforcement violations
– Homes requiring significant repairs due to storm or weather damage
Searching For A Cash Buyer
Before you can make a cash sale you need to find a house buyer—easier said than done, right?
You can't expect a cash buyer to appear on your doorstep and make you an offer. Luckily there are some modern solutions to finding cash buyers.
These include:
Wholesalers – Have you ever seen a "we buy houses" sign? That's an advertisement for a wholesaler. Wholesalers buy up properties in large quantities and resell them to their buyer's list at a profit. Wholesalers vary when it comes to reputation and reliability, so do your research before you contact one.
FlipSplit – At FlipSplit, we buy your home as-is, make any necessary repairs, and flip the house. Then, we split the resale profit with you. The simplest solution to find a cash sale today, we offer a new way to sell your home without long waiting periods and red tape.
Search Engines – There are a variety of real estate-based search engines that may allow you to list your home as a cash sale, though this can be a confusing and exhausting process of its own. After all, it can be difficult to vet buyers you meet online.
Once you've found a reputable buyer, you'll be given an initial offer. You certainly don't need to take the first offer you receive, so the next step involves some serious decision-making.
Reviewing and Accepting a Cash Offer
Finally, after all the staging and photography, someone wants to buy your home! This is an exciting time, but don't break out the champagne quite yet.
You need to take some time to review your new cash offer.
Because of the convenience and speed of a cash sale, you can expect slightly lower offers compared to a traditional home sale.
Cash sales are fast, which means cash is competitive in hot markets where buyers are receiving multiple offers.
In fact, some buyers are willing to accept a lower cash offer over a higher financed offer because it's a surer thing.
That said, a quick cash sale could actually save you money in the long run, allowing you to get out of costly repairs and responsibilities. Your cash buyer may also opt to purchase without the advice of a buyer's agent, which can help you save on closing costs (since the seller typically pays both realtors' fees). Wondering what are typical closing costs paid by seller? FlipSplit has you covered.
Take your time to pick and negotiate the right deal for your situation. Once you've accepted the offer, the negotiations will continue, so allow yourself the freedom to wait for the ideal opening bid.
Reviewing A Purchase Contract
One big advantage of cash sales is the potential of avoiding realtors. However, a cash sale still requires proper documentation.
This is where your purchase agreement comes in.
A purchase agreement is a legally binding contract that accounts for the entirety of the potential sale.
The responsibility of drawing up an actual contract for sale usually falls on the buyer. The purchase contract will include information such as:
The closing date
The total purchase price
The deposit amount
The purchase contract may be followed by a home inspection, though as noted, some cash buyers may opt out of the inspection to save money and speed up the proceedings.
Depending on the situation, it may be advisable to have a legal expert review the purchase contract. If you don't feel comfortable wading through the water of real estate contracts and legal requirements, find someone who does.
Closing The Sale
While non-cash sales usually take more than 30 days for appraisals, underwriting, and financing approval, cash sales can be completed in a matter of weeks or even days.
If a buyer offers to make their purchase "sight-unseen" (meaning they have not seen the property), you could be closing the sale and moving out faster than expected.
However, there may be some bumps in the road. Extenuating circumstances that could stretch out the closing procedure include:
Home Owner Association rules
Local and municipal requirements
Outstanding bills or legal judgments
These potential issues aren't unique to cash sales; every home seller has to deal with them. And with a cash sale, you're still guaranteed to save time in the long run even if something unexpected occurs.
The final closing procedure for a cash sale doesn't vary much for any other kind of real estate sale, although it may involve fewer signatures because you're not dealing with a lender.
You and the buyer will set up a meeting to sign documents like:
Property Deed
Settlement statement
Property disclosures
When all is said and done, the procedure should feel comfortable, professional, and friendly. Home selling is a major life decision and the closing process for a seller should reflect that significance. For more information on home selling mistakes, visit FlipSlit today.
Potential Risks When Selling Home To Cash Buyer
Sounds like a dream, right?
Before you sign your John Hancock, keep in mind that all property sales come with some potential risks—that's just the nature of real estate. But becoming aware of the hazards of cash sales can help you ensure a safe and easy selling process.
We encourage you to pay attention to:
Signs of Fraud – Is your seller a little shady? If you're working with a reputable company with plenty of testimonials and customer reviews, you shouldn't have anything to worry about. If you're dealing with an individual who seems untrustworthy, find out what you can and be sure not to skip over typical closing procedures, such as using an escrow account to keep all your finances safe.
Indications of Backing Out – Some cash buyers may seem committed at first but slowly back out as the deal progresses. If your buyer isn't willing to put a significant sum down as a deposit, they might not be a good choice to continue working with.
Last Minute Price Changes – Remember—nothing is finalized until the contract is written and signed. Some unscrupulous buyers will attempt to bring down the final price right before the signing, placing you in a difficult position. Don't crack under the pressure. Remember your position in negotiations and don't get bowled over by a potential loss of sale.
While selling your home can feel daunting, especially if you're unfamiliar with the process, there's no more financial risk in a cash sale than a more traditional sale. In fact, because you're not dealing with a separate lender, many risks and sale-killing possibilities are eliminated.
Get The Best Cash Offer Available With FlipSplit
We've taken you through the steps to setting up a cash sale that can bring you substantial benefits and now you're ready to start your search for the perfect home buyer.
Instead of going in alone, surfing the web without direction, or getting caught up with a wholesaler who might not have your best interests in mind, why not try the new way to sell your home?
At FlipSplit, we're the profit-sharing, cash homebuyers ready to give you the highest offer available.
With FlipSplit, there's no need for repairs. We buy houses "as is," so if you're dealing with a house that's becoming more work than it's worth, we're here to help. Likewise, if you're looking to move quickly or recently inherited a property you're hoping to sell, FlipSplit can lead to record profits in record time.
Get an offer today and find out how easy selling in cash can be.
Sources:
ATTOM. 77 Percent of Metros Post Double-Digit Annual Home Price Gains in Q3 2020. https://www.attomdata.com/news/market-trends/home-sales-prices/attom-data-solutions-q3-2020-u-s-home-sales-report/
Forbes. For sale by owner: how to sell your home on your own. https://www.forbes.com/advisor/mortgages/for-sale-by-owner/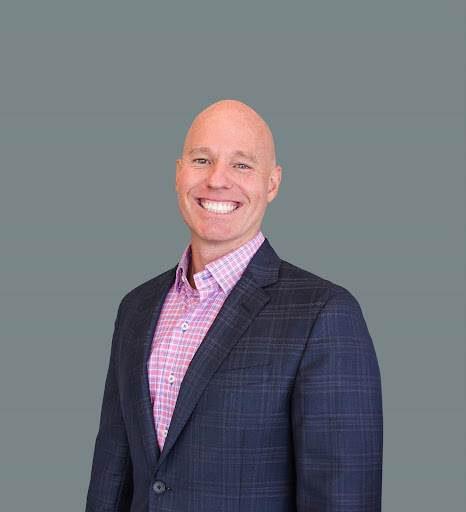 Reviewed by: Brandon Brown
As a long-time Asset Manager, Investor, Real Estate Agent, and Broker/Owner of BayBrook Realty in Orange County, Brandon Brown is one of FlipSplit's lead Real Estate experts. Having worked on over 2,000+ real estate transactions, Brandon brings a depth of knowledge that ensures clients are appropriately treated with honesty and integrity. His insights and advice have been published in numerous blogs beyond FlipSplit, and he keeps a close eye on market trends and statistics, which are updated weekly on his social media pages. Outside work, you can find him participating and serving at church, cycling, mountain biking, surfing around Orange County and beyond, and enjoying time with his wife and two daughters.