iBuyers, Wholesalers & Flippers
Reviewed by: Brandon Brown
Is this the look you get trying to figure out the best way to sell your house? Now more than ever, we're in a time of information overload. And If you're an analyst by nature (we're looking in the mirror too), you know it's overwhelming trying to make the right decision.
What is right for you could be entirely wrong for someone else. What causes one person stress and anxiety is a piece of cake for others. So where do you start? We have learned in the thousands of transactions we've been a part of that there isn't a pretty box that everyone fits in. Each house sale has its unique set of hurdles, and we are here to coach you to make the best choice for your set of needs.
What Are Your Choices?
iBuyers
The term may be new to you, but the concept has been around for ages. Essentially, iBuyers are entities or investors who aim to make the home selling process as easy as possible. They are all-cash buyers, who often take the house in "as is" condition, with "service fees" vs. "commissions", and allow the sellers to obtain their proceeds quickly as opposed to waiting around for that perfect offer and all the problems that can occur with a traditional home sale.
Wholesalers
Once again, we aren't talking about a new concept, only a rebranded title. Wholesalers were once called bird doggers because they scouted properties for investors to purchase. They tend to be unlicensed sales facilitators, who once again offer the ability to purchase your home in "as-is" condition, quickly, and hassle-free.
Once in contract, they immediately resell it to an investor with a markup, or what they would deem a "finders or acquisition fee." This has become extremely profitable to this group of individuals, as no license is required for their "advice." No upfront capital is required to purchase the property since they are immediately reselling it. Therefore it has allowed for an extremely easy barrier for many to start this process.
Flippers
The last decade (2010-2020) has brought a plethora of home flipping shows to the market. It's revolutionized how people design their homes and the expectations that buyers now expect when purchasing a property. Flippers realizing that a beautiful end product equates to more profit tend to find the ugly, deferred, dated, or troubled properties and make below-market offers based on the conditions mentioned above.
Traditional Real Estate Agents
Selling your home the traditional way, i.e., through an agent, isn't going away. In fact, we will be the first to say that it still could be the best option out there. No algorithm, ibuyer, wholesaler, or flipper can offer the patience, persistence, and accountability to work solely on your behalf, with your best interests in mind better than an honest agent. Agents are great at selling clean, updated homes that show well, with sellers who are flexible and patient while they seek out the perfect buyer to pay the premium expected price. Yes, the costs can be more for using an expert, but if you kept your home clean, updated, and have the time and flexibility on your move dates, then chances are traditional selling methods would make sense.
Is There A Solution Without Cons?
We are glad you asked that question. We believe there is. After years of watching Flippers and Wholesalers buy low and sell high, or iBuyers using their algorithms as justification for their offers, we wanted to find a way to capture all the pros listed above, with none of the cons.
FlipSplit was created to offer sellers a quick and convenient, completely transparent, and personalized option to sell their home with built-in validation to ensure the highest offer possible is presented. Not only that, FlipSplit is the only cash home buyer that offers a profit share guarantee if the after renovated selling options are exceeded. If you're looking to sell your house fast, yet still maximize the profit potential of your home, FlipSplit is the perfect option for you. We know that was a lot of information in a couple of short paragraphs, but the good news is we are just a phone call away to help with any questions you may. While it may not be for everyone, it is certainly worth a quick call to see if this is the missing piece that will take your home selling burdens away.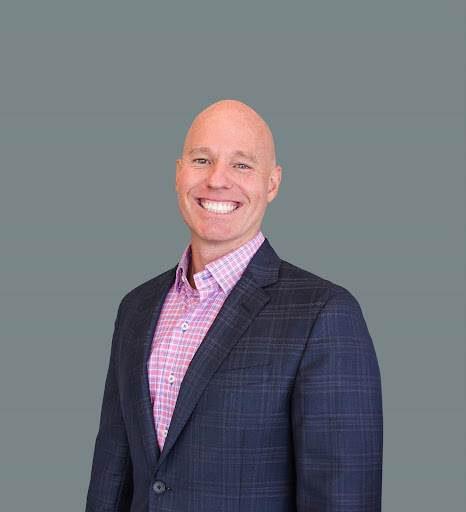 Reviewed by: Brandon Brown
As a long-time Asset Manager, Investor, Real Estate Agent, and Broker/Owner of BayBrook Realty in Orange County, Brandon Brown is one of FlipSplit's lead Real Estate experts. Having worked on over 2,000+ real estate transactions, Brandon brings a depth of knowledge that ensures clients are appropriately treated with honesty and integrity. His insights and advice have been published in numerous blogs beyond FlipSplit, and he keeps a close eye on market trends and statistics, which are updated weekly on his social media pages. Outside work, you can find him participating and serving at church, cycling, mountain biking, surfing around Orange County and beyond, and enjoying time with his wife and two daughters.