How & Where To Buy In Los Angeles
Reviewed by: Brandon Brown
On a map, the neighborhoods of Los Angeles may look just a stone's throw away from each other, but in reality, Los Angeles County sprawls from the Pacific coast at its south to the San Fernando Valley at its north.
This vastness brings incredible variety. L.A. contains hundreds of unique neighborhoods with their own distinct feel, and the larger Los Angeles County boasts over 400!
Trying to figure out where to buy in Los Angeles can quickly become overwhelming, thanks to the abundance of vibrant, exciting options. You've probably wondered, "How much is a house in LA?", and to be fair, the truth is that it varies greatly by area. To that end, we've created this guide on seven popular L.A. neighborhoods and the best way to approach your own home buying process.
#1 Westwood
In the north-central section of Westside L.A., you'll find posh residences surrounding the lush UCLA campus.
Considering the most recent Los Angeles real estate trends, Westwood has become one of the most expensive neighborhoods for residents to own a home in. Single-family home prices begin at a whopping $2.2 million but can reach over $80 million.
While these price ranges are definitely incredible, the architecture and luxury of homes within Westwood are awe-inspiring.
Since the 1920s, the neighborhood's defining attraction has been the Westwood Village historic district, a premier location for on-street boutique shopping, fine dining, and movie palaces.
Not only does Westwood ooze class, but it's also got a refined nightlife to back it up.
After factoring in Los Angeles real estate taxes, if you have the cash to make a substantial long-term investment, it's never a bad idea to do so in a highly desirable neighborhood like Westwood.
#2 North Hollywood
If you are searching for something more affordable, look to the north of both downtown L.A. and Westwood in the San Fernando Valley and you'll find the neighborhood of North Hollywood.
Since condos start at around $325,000 and single-family homes at $400,000, NoHo is definitely a bit more affordable per square foot than Westwood (and several of the other neighborhoods on this list).
If you aren't about the bustle of the city and want a more low-key residential or suburban experience, NoHo is the spot for you. Just a few stops away from the heart of downtown L.A., NoHo nonetheless boasts its own retro-style subway, cocktail lounges, and vintage boutique shops.
North Hollywood's El Portal Theatre was built in 1926 as a Vaudeville and silent movie house. Since its reopening in 2000, it's become a hub for the performing arts.1 For potential buyers that love the theatre, this Jewel in the North Hollywood Crown is definitely something to consider!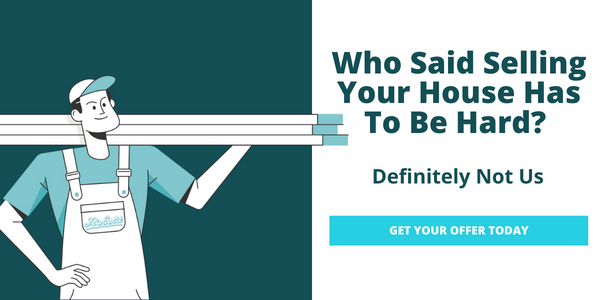 #3 Venice
California is known for its excellent beaches. To make that coastal experience your own, look no further than the neighborhood of Venice, one of the best areas to buy in Los Angeles if you've got the cash.
Basking in those sunny beach town vibes will run you anywhere between $1.3 million to $13 million for a single-family home.
Though townhomes and condos in the area are less expensive, even they reach the million-dollar mark.
Notable neighborhood spots include Abbot Kinney Boulevard and its mile-long strip of eclectic shops, galleries, and restaurants, as well as Venice Beach and its incredible boardwalk, skatepark, outdoor gym, and beachside shops.2
Just make sure you're ready for a commute if you need to get downtown. The journey takes around an hour using public transit or a more manageable half-hour via car.
#4 San Pedro
If you're looking for another neighborhood close to the water, San Pedro provides many of the same amenities without the high price tag.
Compared to Venice, San Pedro is far more lowkey, although also more out-of-the-way, being located at the southernmost tip of Los Angeles. Nonetheless, the commute time to downtown L.A. is comparable (depending on traffic).
In San Pedro, prices start at $379,000 for townhouses and $520,000 for single-family homes.
If you're someone who loves waterfront, boating, or fishing, you'll find that's a steal for your dreamy San Pedro location.
#5 Lincoln Heights
If you'd prefer an area closer to the downtown area—and also full of culture and history—look no further than Lincoln Heights, one of L.A.'s oldest neighborhoods.
Despite being a suburb right next to downtown Los Angeles, Lincoln Heights is home to incredible Victorian-style homes and mansions, which the city has worked hard to preserve.
If you've got a taste for wine, the San Antonio Winery, located in Lincoln Heights since 1917, is a definite highlight.
Lincoln Heights is an oasis for the prospective home buyer looking for something with vintage charm in a city that so often emphasizes the flashy and new. And with a starting price at around $500,000, there's even more to appreciate about this Los Angeles neighborhood.
#6 Hollywood
What would a list of L.A. neighborhoods be without Hollywood?
One of the most iconic areas of L.A., it goes without saying that Hollywood is at the heart of all things cinema.
And you might be surprised to find out that you can actually afford something in this historic neighborhood.
The current cost of condos and townhomes starts at $395,000
The price for single family homes ranges from $500,000 to $3.7 million
You can expect a host of amenities from this neighborhood, including the TCL Chinese Theatre, the starry Walk of Fame, Paramount Pictures, the renowned Hollywood Bowl, and the Dolby Theatre (where the Oscars take place).
The nightlife in Hollywood also has much to offer in the way of comedy clubs, retro bars, and velvety nightclubs. Just watch out for all the tourists!
#7 Southpark
For an experience closer to the heart of downtown Los Angeles, try Southpark, just next door to the Fashion District.
The neighborhood of Southpark is an attractive option, especially for:
Sports lovers – You'll be able to walk to the Staples Center (which will soon be "Crypto.com Arena") to catch all sorts of events, most notably the L.A. Lakers' home games.
Apartment enthusiasts – If you prefer a more vertical lifestyle, the residential towers and skyscrapers of downtown may be the perfect fit! Don't sleep on the amenities offered by these buildings, from onsite gyms to pet-sitting services and beyond.
A single family home can be priced at anywhere between $520,000 to $2.2 million. While not as expensive as some coastal options, there's definitely a premium when living at the center of all the action in Southpark.
Starting the Home Buying Process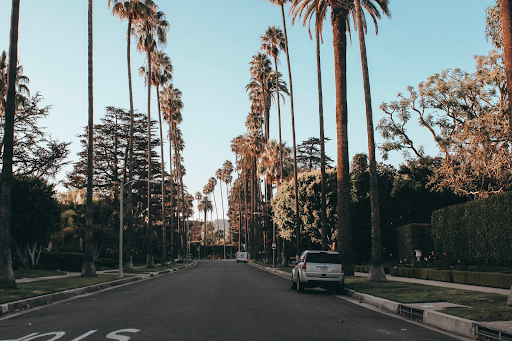 Which Los Angeles neighborhood is right for you? While the above list is a great place to start when exploring the real estate market, consider your specific budget and lifestyle.
The best places in Los Angeles to buy a house all depend on your wish list in terms of the following:
Price – Most buyers aren't paying cash, but you'll usually need a 20% down payment to make a competitive offer. Look for a neighborhood with home prices in your budget.
Amenities – Want something that wasn't on this list, like an ice rink or a bevy of vegan restaurants? Do your own research to explore all that the Los Angeles area has to offer.
Commute time – You want to spend your time enjoying your home—not the interior of your car. If you need easy access to a specific place of work, consider looking nearby.
Once you've picked out a few neighborhoods that seem like great fits, it's time to start figuring out how to buy a house in Los Angeles. Much like anywhere else in the U.S., as the Department of Housing and Urban Development outlines, you'll have to go through a few steps:3
Find a lender
Choose an agent
Search for specific properties
Make an offer on a property
Have your offer accepted
Place your Good Faith Deposit to escrow
Fill out additional escrow and other paperwork
Facilitate an inspection and appraisal of the property
Negotiate repairs with the current owner
Properly fund your loan and have it transferred to escrow
While these steps can seem complicated, you're already on the right track by completing research in advance of your search for the best place to live.
It's Time to Flip the Script with FlipSplit
Do you need to sell your current home before purchasing your new pad? You might be wondering how to buy a house in LA with no cash for a down payment.
The solution? Sell to FlipSplit. Simply put, we buy houses.
As an off-market buyer, we purchase any type of property in any condition or price range, from mansions to oceanfront luxury—but we hold a special place for those homes that are a bit rough around the edges, which give L.A. neighborhoods their special charm.
We provide all our services without the hassle that comes from the standard housing market and agent experiences. Get in touch today to talk about your next step towards selling and finding your L.A. dream home.
Sources: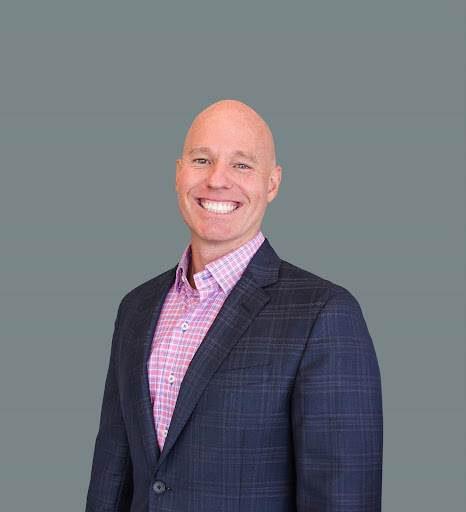 Reviewed by: Brandon Brown
As a long-time Asset Manager, Investor, Real Estate Agent, and Broker/Owner of BayBrook Realty in Orange County, Brandon Brown is one of FlipSplit's lead Real Estate experts. Having worked on over 2,000+ real estate transactions, Brandon brings a depth of knowledge that ensures clients are appropriately treated with honesty and integrity. His insights and advice have been published in numerous blogs beyond FlipSplit, and he keeps a close eye on market trends and statistics, which are updated weekly on his social media pages. Outside work, you can find him participating and serving at church, cycling, mountain biking, surfing around Orange County and beyond, and enjoying time with his wife and two daughters.