Sell Your House Fast For Cash
Written By: Spencer Currie
Reviewed by: Brandon Brown
So Jane's thinking of selling her house. She heard the best route is to list it on the market to obtain the highest value. But because her house needs a bit of love, she doesn't know if that really is the best option.
She heard of "cash buyers" but her initial gut feeling around them is that they're dishonest and will undercut her in order to make the highest profit possible.
So she Googles "Sell My House Fast" to find the most common ways to sell her house quickest.
Immediately she's bombarded with ads "We'll buy your house fast for cash!". Out of pure curiosity, she clicks and starts to read up on the benefits of the cash buying process.
Here are just a few of the most common taglines she reads:
"No Showings"
"Close in 5 Days"
"No Repairs or Hassle"
"Get Cash Immediately"
Sounds pretty great. So she decides to fill out a contact form to hear what they'd offer for her home. The offer comes in at $100,000 when Zestimate says it's worth $150,000. She asks, "I know it's worth more, why is this offer so low?" They give her some solid reasons around all the repairs that will need to take place, days it will take them to resell, etc.
Wanting to get moving on with life, she accepts their offer.
3 months pass and out of curiosity Jane wants to see what became of your old house.
Her mouth drops… It just sold the week prior for $150,000! Irate, she calls up a property attorney to discuss any options she may have to recuperate any of her lost profits. Sadly, there is nothing she can do.
So what happened? Exactly what her gut feeling was in the first place. The cash buyer severely undercut her offer price so that they could quickly resell the property for much, much more.
All of those other benefits (no showings, quick close) quickly fade away as her anger burns against the way you were taken advantage of.
Main Issue
The main problem with the cash buying process is getting a fair offer for your house. All cash buyers can provide no showings, quick closes, fast cash, but it's the offer price that separates the crooks from the saints. Every link you click when visiting cash buyers' sites claim they are giving you the best offer on the market.
But how do you know this is true? Stay till the end and we'll show you how FlipSplit proves itself to be the most honest homebuyer (Hint: you make money on the resale of your house)
Types of Cash Buyers
There are three main categories for cash buyers: Buy-and-Hold Investors, iBuyers, and flippers. Each of these will differ on what they want to do with your property and based on your condition, may be the better route for you. So let's discuss each of these options in a bit more detail so you can make an informed decision and not end up like Jane… poor Jane.
Buy-and-hold Investors
These types of buyers will purchase your home with the goal of renting it out. For individual investors, it provides short-term income in the form of monthly rental dues and long-term wealth as those rents are paying off the mortgage on the property. There are also larger institutional investors that buy multiple rental properties at a time.
The main benefit of selling to this type of buyer is they'll typically give you a better asking price than a flipper or iBuyer. Not to mention you'll have more flexible closing dates than a traditional sale.
iBuyer
This is a somewhat new player on the block that has built its business around progression in technology, built around algorithms that value properties in real time and spit out instant offers that they'll pay for your property. They're business model is to buy new condition homes for near market value and turn around and take smaller profits with the goal of dealing with a higher volume of transactions. So think lower-margin, higher volume.
So who does this work for? Like I mentioned above, these investors deal with 'newer' condition properties. So if your houses' condition fits that category, this will more often than not, be your ideal purchaser apart from listing it yourself in a traditional sale. But be careful of their "convenience" charges, which may cost you an arm and a leg. If you're considering selling to an iBuyer, if you can, consider listing your home for a traditional sale so you don't lose any monetary value.
Flipper
Finally there are the flippers. These investors buy homes that are typically in worse condition, then rehab it, in order to make money on the resale. Think Chip and Joanna Gaines, everyone's favorite TV flippers!
This type of buyer is on the rise as they hit an all time high in 2019, accounting for over 6% of total homes sales across the US according to ATTOM Data Solutions.
If your home needs a little TLC, selling to a flipper is typically your best option, IF, and I mean IF, you work with an honest one that will pay what your house is worth in its current condition.
FlipSplit Mission
Remember when i told you i'd tell you how you can be guaranteed you wouldn't be taken advantage of in a cash sale? Here it is.
We saw so many people like Jane who wanted to do a quick sale on their house but ended up selling to the first cash buyer they talked to and were severely undercut in their valuation and offer price.
With FlipSplit, the deal doesn't end when we purchase your home. Once we've shown you, with full transparency, what we think your home is worth, we'll also show you what it's going to take to renovate + the profit we need to make. Finally what we think our resale price will be. If we receive a single dollar more than that number, we'll split the profits with you at the end.
What does that mean?
If we for some odd reason underpaid for your home, or the market gets hotter while we're holding it and we end up getting a higher offer than we disclosed, you'll be receiving a nice check after the home resells. The profit split is our guarantee that regardless of the situation, we have your best interest in mind.

If you're a Southern California homeowner looking to sell your house quickly and efficiently, we're here to help. We buy houses in Orange County, Los Angeles, and many other locations across Southern California. You can find out what we'd pay for your house here or feel free to call us at 1-800-661-7489.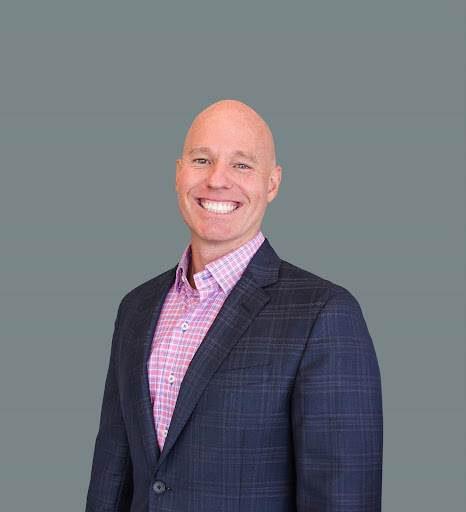 Reviewed by: Brandon Brown
As a long-time Asset Manager, Investor, Real Estate Agent, and Broker/Owner of BayBrook Realty in Orange County, Brandon Brown is one of FlipSplit's lead Real Estate experts. Having worked on over 2,000+ real estate transactions, Brandon brings a depth of knowledge that ensures clients are appropriately treated with honesty and integrity. His insights and advice have been published in numerous blogs beyond FlipSplit, and he keeps a close eye on market trends and statistics, which are updated weekly on his social media pages. Outside work, you can find him participating and serving at church, cycling, mountain biking, surfing around Orange County and beyond, and enjoying time with his wife and two daughters.