Sell Your House For Cash. Split the Flip Profits When House Resells
Written By: Spencer Currie
Reviewed by: Brandon Brown
Welcome to your cash buying 101 guide. We'll quickly walk through what cash buying is, the benefits, and finally the common pitfalls people fall into with this process.
What is Cash Buying?
This method of selling your home is when someone or an institution pays for your house/property outright with no other types of assistance (loan/mortgage). Somewhat of a misnomer, there is actually no cash involved as it is illegal to pay cash for a house, but instead the full ticket price for the house is paid through a wire transfer or cashiers check.
Selling to an investor, for all cash, is not a new thing and its popularity is increasing each year. According to the National Association of Realtors, investor purchased properties are up from 11% to 15% from the year prior.
What does this mean?
Well market adoption is always a sign that something positive lies in the process. With cash home buying, there are numerous benefits that are pushing more and more homeowners to choose this route when selling their home.
Benefits of Selling to a Cash Buyer
Quick Close
One of the most common benefits is being able to speed up the selling process. It's no secret that placing your home on the market can be a time consuming affair. As reported by ElleMae, the average loan took 46 days to close in June of 2020. And about 5% of all homes fall out of escrow in the US, making your home sale (sometimes) a long and arduous process. Not to mention the emotional roller coasters it puts its sellers through as they are looking to move on with their life.
Quick closes (apart from its simplicity) can also be vital in certain scenarios. First, contingency buys, which is a fancy way of saying that in order to purchase a new home, the bank who is lending on the new mortgage will not do so until the previous property is sold. So in order to get into the new property, the homeowner is looking for a quick solution to get out of their current house as fast as possible.
Second, If you're moving or relocating, taking the usual 45-60 days to sell your house is not feasible. So finding an avenue to sell your home quickly without losing out on value is your highest priority. Proving that having a quick close can sometimes be a necessary action needed to move on from your property while life moves forward.
No Showings
This benefit has become almost a necessity in today's world. No one wants strangers coming into their home and touching everything. With safety being most peoples highest priority, being able to skip this part of the home selling process is ideal.
There have been some innovations to make showings virtual with apps like HomeRover, but skipping all home showings when selling your home is still not typical. But being able to skip the showing process all together is a massive contributing factor to the fast rising cash buying market.
No Commissions
It's no secret that agents get paid a hefty commission when they broker a deal to sell your home, with rates varying from 2-6% of the total home sale price. So right out the gate, you're making that percentage less. So if your property sold for $500,000, you actually only get $470,000 after your agent's 6% broker fee is paid out.
Agents do provide a necessary and valuable service in many transactions, but in the case of a home that is a bit more rundown and in need of repairs, going directly to a cash buyer can be the most economically beneficial situation for the homeowner.
No Risk
Risk can come in multiple facets, but we'll dive into the two most common.
First is a potential market downturn. Again, going back to the typical 45-60 days, the market can take a turn for the worse and your house could be sitting for months. Making it harder to convince a potential buyer that the house is a fair price.
Second, if you have a house that is more dated and you decide to take on repairing it yourself and paying for all the necessary upgrades, if not done right, you could be taking a loss on trying to recoup those repair expenses.
When you sell to a cash buyer, your hands are washed clean the minute you sign the contract. They then assume all market volatility risk as well as the repair costs it takes to get that property resold.
Common Pitfalls to Selling Your House to a Cash Buyer
Pitfalls can take a variety of forms when dealing with a cash buying process. I've seen, on numerous occasions, every one of the problems I've listed below. It's a sad sight to see people being taken for a loop in this process, so make sure you fully understand this process before jumping in and selling your property.
Lower Price Offer
This is the greatest single pitfall that has erupted the cashy buying market and is one of the reasons 'flipper' has become somewhat of a bad word. What started out as an honest business to take an outdated home and make it liveable again, has become a business of undercutting homeowners in order to keep as much of the profits as possible.
Aggressive Bargaining Tactics
Imagine settling on a price you think is fair, jumping into escrow, you make plans to move and are excited for the future, only to get a call. It's the investor who is buying your house calling to say he's made a mistake and will only buy the house if you knock off 2% of the agreed upon price. Leaving you with two options: say no and start the home selling process all over or agree to the terms and lose out on thousands of dollars.
Your heart is already set on moving, you agree to this 2% price reduction but feel sick to your stomach about the way you were treated. This kind of hassling is oh too common in the cash buying world, so it's paramount that you look out for genuinely honest home buyers who will not take you through the negotiation ringer.
No Upside Once Home Is Sold
Typically people who are selling to cash buyers are doing so because their homes need a little, how should i say… love. Whether its the commotion of kids or just downright father time taking its toll, houses become degraded. Those kinds of homes are hard to sell in "as-is" condition so again you're left with two options: Renovate yourself and sell or sell to a cash buyer to do just that.
If you have the strict know-how to make the right strategic upgrades to your house as well as the resources to do so, you're typically going to make more money that way. But most of the time this is not the case, which has, up until now, meant that selling your home to a cash buyer in "as-is" condition means you lose out on the rewards of selling that home in brand new condition. So why haven't flippers started to share these profits with the original homeowner? Well, sadly, probably greed. But that's what we're looking to change.
Where FlipSplit Comes In
We wanted to introduce a new way to sell your house for cash. No longer do you have to stress out about losing out on value when you need to sell your "needs a little TLC" home. We'll actually pay you fair market value. But it doesn't stop there…
We'll then be completely upfront with you about what we think it will cost to rehab the property (including the small amount of money we need to keep as profit to stay alive as a business) and what we believe will be the estimated final sales price on the resale.
If we garner any additional money past that conservative sales price, we'll split the profits with you! No longer will flippers gain an exorbitant amount of money from high sales prices they never told you they thought was possible, now you can be in on it!
Not to mention this profit split will also act as your protectant against market failure. Since we buy your home for cash upfront, if the market takes a dip, you still retain 100% of the money we paid you upfront for your house. It just means there probably wont be any profit split at the end and most likely means we'll lose money on the transaction.
So if you're looking to sell with potential upside and protect from market downturns, chat with one of our FlipSplit advisors who will get you an offer as fast as you need!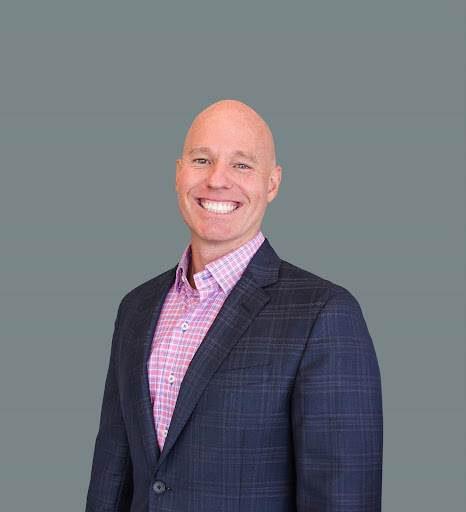 Reviewed by: Brandon Brown
As a long-time Asset Manager, Investor, Real Estate Agent, and Broker/Owner of BayBrook Realty in Orange County, Brandon Brown is one of FlipSplit's lead Real Estate experts. Having worked on over 2,000+ real estate transactions, Brandon brings a depth of knowledge that ensures clients are appropriately treated with honesty and integrity. His insights and advice have been published in numerous blogs beyond FlipSplit, and he keeps a close eye on market trends and statistics, which are updated weekly on his social media pages. Outside work, you can find him participating and serving at church, cycling, mountain biking, surfing around Orange County and beyond, and enjoying time with his wife and two daughters.