Should I Sell Or Rent My House?
Reviewed by: Brandon Brown
Whether you've inherited a home, have just moved, or are currently moving, you might find yourself with more than one real estate property on your hands. The question then becomes: What do I do with home number two? Should I sell or rent my house?
If you find yourself stuck somewhere in the middle, there are a few factors worth considering. Of course, there's no one right answer for everyone. However, this guide will touch on many of the points you should take into account to help you answer the question of "Should I rent my house or sell it?" with confidence and peace of mind.
Selling vs Renting: Primary Factors to Consider
"Should I rent or sell my house?" can be a complicated question. But it can become simpler depending on the scenario:1
If you can't afford your new house – Many people need to sell their old house in order to cover the down payment on a new home. If you fall into this category and can't find an alternative solution, there's no need to overthink it. You should start looking for potential buyers and sell.

If you're planning to move back – There are many reasons you may choose to move temporarily. Perhaps you need to temporarily relocate for work or you want to spend some time traveling abroad. Whatever your reason, if you love your house and plan on returning to it in the future, then you shouldn't sell. You should turn it into a rental house.

There are no renters – If your second house is a log cabin 50 miles out from the nearest town, it may be hard to find a potential tenant. Check your local market. If it doesn't look like you'll be able to consistently find tenants, renting might not be the right choice. You should sell.

Your home is underwater – If you owe more on your home than you would get in a sale, then selling may not be the best choice. That doesn't mean you should hold onto a distressed asset indefinitely, but if you have reason to believe that the market will change and you can turn a profit in the future, hold off on selling. You should rent.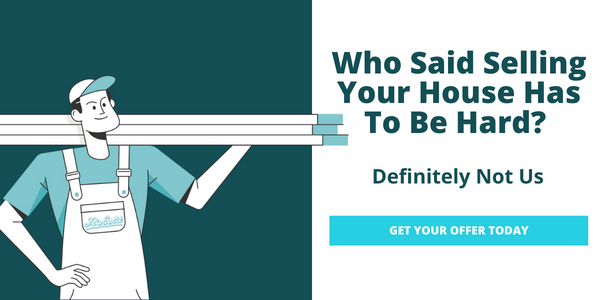 Pros and Cons of Selling and Renting
The scenarios above may clearly point you in one direction, but they won't apply to everyone. For those of you whose decision isn't so cut and dried, it's worth looking at the pros and cons of renting vs. selling your house.
What to Know About Renting
Let's start with renting. Some advantages that favor renting out your second home include:2
If you're able to charge a high enough rental price to cover your mortgage payment and any maintenance costs, you'll be able to keep building equity for a greater future profit all through rental income.

If your rental property is located in a strong housing market, you may be able to earn a passive income by collecting monthly rent payments.

If you're in a buyers' market, selling may not be appealing. Renting can buy you time while you wait for conditions to change.

If you have a sentimental attachment to your current home, you may not be keen on the idea of selling. Renting gives you the chance to wait until you're either ready to sell or ready to move back in.
Of course, being a landlord or property owner isn't easy. Some cons of renting out your property include:
You may not have the time to be a landlord. In this case, you'd need to hire a property manager which would incur an additional expense.

Your current home may not be well suited for a renter, making it hard for you to keep a steady stream of tenants.

If you're moving far away, it may be difficult to effectively manage your property from afar.

A portion of your capital gains may be written off considering the tax implications when you sell your house. However, there are often stipulations requiring you to have recently lived in the house in order to be eligible. Renting may eliminate your eligibility for this write-off.3
What to Know About Selling
On the flip side, selling has its own advantages to consider, too:4
Unless you are selling a house with tenants, it's a more straightforward transaction. You only need to find one buyer as opposed to needing to find a continuous slew of tenants.

If you're in a sellers' market, you may be able to maximize the value of your home.

Selling provides you with a large sum of liquid cash fast.

You may have no interest in becoming a landlord.
The main downside when it comes to selling is opportunity cost. You won't be able to continue building equity or start a passive income stream.
If you're having trouble deciding, try using a rent vs. sell calculator, an online tool that you can use to help you evaluate an estimated wealth potential for both options.5
FlipSplit: Selling Made Simple
Whether now is the time to sell or to rent will ultimately be a personal decision. However, once you do decide it's time to offload home ownership, we want to help make the process as simple as possible.
At FlipSplit, we buy houses. But, more importantly, we help you sidestep the challenges of selling a house. No showings, no closing costs, no fees—we give you a competitive cash offer on your house as-is. Then, we handle any needed renovations, resell the house, and split the profits with you.
Traditional renting and selling can be complicated. Selling with FlipSplit isn't. Just sit back, relax, and enjoy your profits. We'll take care of the rest.
Sources: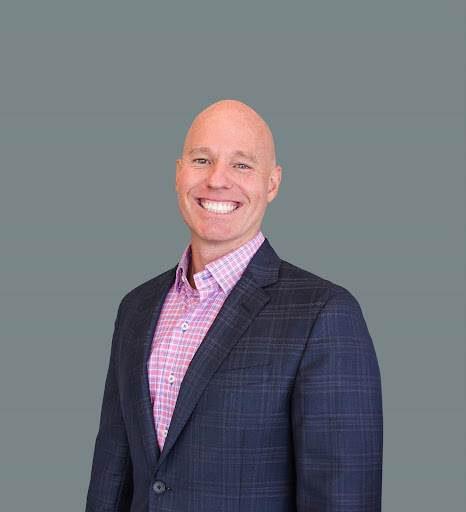 Reviewed by: Brandon Brown
As a long-time Asset Manager, Investor, Real Estate Agent, and Broker/Owner of BayBrook Realty in Orange County, Brandon Brown is one of FlipSplit's lead Real Estate experts. Having worked on over 2,000+ real estate transactions, Brandon brings a depth of knowledge that ensures clients are appropriately treated with honesty and integrity. His insights and advice have been published in numerous blogs beyond FlipSplit, and he keeps a close eye on market trends and statistics, which are updated weekly on his social media pages. Outside work, you can find him participating and serving at church, cycling, mountain biking, surfing around Orange County and beyond, and enjoying time with his wife and two daughters.