The 2022 Housing Market In Orange County California
After a historic housing boom in 2021, experts predict that the Orange County, California housing market will cool off a bit in 2022, but that definitely doesn't mean it's going cold. Things will just go from scorching hot to balmy.
Is now the right time to sell your OC real estate property? The myriad of national, state, and local factors influencing Orange County's real estate market can make predictions confusing.
In this guide, we'll lay out the facts to help you make sense of the California housing market, specifically Orange County, and figure out your real estate moves for 2022.
Understanding the Orange County Real Estate Picture
Because of its proximity to so many beaches and parks, its warm weather, and its history as one of the most iconic counties in America's most iconic state, Orange County holds a magnetic allure that few other places can lay claim to.
In 2021, the median price of a home in Orange County rose by 15.7%to $920,00.1 During the same period, home sales in Orange County dropped 13.6%.
What accounts for rising Southern California home prices but slowing home sales? In short, a lack of inventory—which suggests housing prices will continue to rise.
However, Orange County's steep home prices and high cost of living pose some unique challenges for potential buyers:
Of all southern California regions, Orange County ranks lowest on the affordability index, which measures what percentage of families are able to purchase a home there.
Homeownership in Orange County has been steadily declining from its 2007 high of 62.7% to 57.1%, with many analysts believing that it never truly recovered from the 2008 recession.2
Homeownership rates are expected to increase in 2024-2025 after things fully recover from the recession, but this is dependent on a multitude of factors.

Orange County remains one of the most desirable counties in the country next to LA county, but there are indications that the market is leveling out. Next, we'll take a look at the way national and local factors might continue to affect home prices in Orange County.
Inventory of Orange County Homes
When there are far more people looking for housing than there are houses for them to buy, housing prices go up. This is certainly the case in Southern California, particularly Orange County.
The lack of housing inventory was a problem even before the pandemic and is expected to remain one long after.
In 2020, Orange County building permit issuance declined by 33% to a total of 6,027 building permits.3
Inflation is driving up the cost of construction while worker shortages increase the time it takes, making it difficult to meet demand.4
The lack of new homes contributes to the high pricing, which largely stems from simple supply and demand.
While this may seem like good news for sellers, the hyper-competitive California real estate market can discourage potential buyers. They may wait for bidding wars to cool.
Orange County Mortgage Rates
Rising mortgage rates can also discourage potential buyers.
Mortgage rates have been incredibly low for the last couple of years, with late 2021 average rates around 3.2% for 30-year fixed mortgages. The low rates have been one of the drivers of the booming real estate market.5
Rates are expected to start rising in 2022, reaching as high as 4% by year's end. 6As the economy rebounds from the pandemic and yields on U.S. 10-year treasuries increase, mortgage rates will go up, which may force home prices to come down.
While Orange County will remain a desirable area to buy, prices may not rise as precipitously as they did in 2021.
2022 Median Home Price Predictions for Orange County
Next, we'll get into some specific predictions for median home prices in Orange County.
Even with the predicted drop in demand, prices are expected to rise by 5.2%.7

People looking to sell homes in Orange County can expect to continue to see a rise in their home values, but at a slowing rate—and possibly much slower.
In addition, keep in mind that the growth in property values is highly dependent on a number of factors related to your home's location and condition.
Price Trends By City and Neighborhood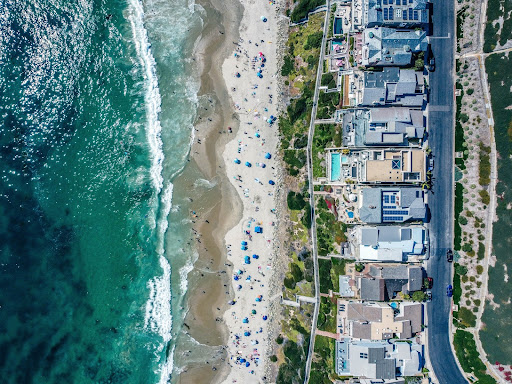 Beyond square footage, there's perhaps no factor more important in your home's valuation than its location.
While Orange County as a whole is considered desirable, some of the best neighborhoods in Orange County boast qualities like top-rated schools, public beaches, and family-friendly parks. When these attractions are found alongside low inventory, prices can go even higher.
For example, Laguna Beach has the advantage of name recognition and a gorgeous beach—so perhaps it's no small surprise that home values increased by over 4% in 2020.8 This neighborhood should continue to see strong growth.
Other cities and neighborhoods where prices might rise by more than 2.5% in 2022 include:
Newport Coast
Newport Beach
Laguna Woods
Dana Point
How Condition Affects Price
To make sure your home gets top dollar on the market, it's essential to address any major structural defects or safety hazards. In addition, consider the following steps:
Repaint walls that show the ravages of time
Repair any easily visible cosmetic damage
Stage the home so that prospective buyers can imagine living there
Photograph your home with the help of a professional who can show it in the right light
While the cost of preparing and listing a home can make a dent in your profits, it ensures the highest sale price possible.
Uncertain Variables that Could Reshape the Orange County Market
The real estate market is never certain, but 2022 promises a host of unusual variables that can swing the situation in any number of directions.
Potential factors that could affect Orange County home prices include:
COVID variants – As the recent rise of the Omicron variant has shown, COVID-19 may still have surprises in store for us. Each new variant sends shivers and sometimes shockwaves through the economy. This could lead to more buyer hesitancy—or, alternatively, an even greater influx of buyers looking for the right pad for remote work.
Impending eviction and foreclosure – One of the strongest distortions and drivers of uncertainty right now is the potential effect of the end of the eviction moratorium that was keeping an untold number of people in their homes and apartments.9 California ended its moratorium on September 30, 2021, and the fallout hasn't yet fully materialized.

Continued Migration – The pandemic drove a drastic increase in people working at home at the same time that it sparked a worldwide reassessment of personal values, causing people to move in patterns that are still being studied. How this continues, or reverses, will affect demand in Orange County.

Inflation – Inflation is at some of the highest levels in national history. If it continues, it could start to ripple throughout the entire economy, including the real estate market. Real estate price growth that outpaces wage growth could shrink the pool of available buyers.

New construction – Whether or not California's efforts to ease housing costs work remains to be seen, and many are doubtful. There may be no factor more significant to housing cost than low supply.
Timing the Orange County Real Estate Market?
So, having exhausted the facts and variables, you may be left wondering how best to time the market to sell your house.
Ray Dalio is head of Bridgewater Associates, the largest hedge fund in the world, and is famous for successfully predicting the 2008 financial crisis—and even he warns against trying to time markets.10
Even with all the facts, uncertainty is simply too inherent in these economic systems to gamble on. The fact remains that the market is strong now. If your personal plans are pushing you towards selling, you may come to regret holding out in an attempt to time a market move that never materializes.
How to Make Your Home Sale Easier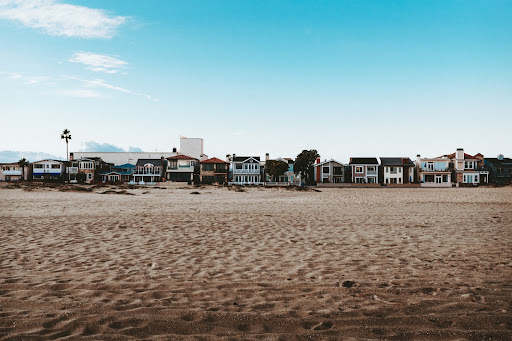 With so many factors at play, selling a home can be as overwhelming as buying one—if not more so. Sifting through the data and making the decision is just the first step. After that, you need to think about doing repairs, setting up inspection, finding a trustworthy and competent realtor, and a host of other steps, including calculating Orange County real estate taxes. There is the easier option of selling the house to an off-market buyer or house-flipper who will take it off your hands for cash, but then you have to wonder if they're offering you a premium price.
FlipSplit can dispel all those concerns and streamline your home-sale experience. FlipSplit offers:

Simplicity and convenience: FlipSplit repairs and, if needed, upgrades your house while you rest easy.

Total transparency: Of all the off-market buyers out there, FlipSplit is the only one that will submit an offer based on fair market value, repair the house for sale, and then split the profits with you at the end.

Best prices: FlipSplit's high sales volume allows us to offer premium prices for your home.

FlipSplit can ease your Orange County home-selling experience while also ensuring maximum profit. Give us a call, and let us show you how we can help.
The Bottom Line on the 2022 Orange County Housing Market
The 2022 Orange County housing market is projected to remain hot, but it will cool down from where it's been in recent history. Even after the pandemic clears up, numerous factors suggest that it may never return to the levels of homeownership that it had once seen, which could extend the slow-down or even eventually deflate prices.
If you're left wondering how to navigate this uncertain territory, reach out to us at FlipSplit where we buy houses in Orange County and all along the West Coast.
At FlipSplit, we partner with homeowners and use our resources to take the expensive work of renovating and staging your home off your plate. Then, we sell it and split the profits. We will offer you a no-hassle, no-obligation quote so that you can get a firmer idea of how much money you can expect to make off your house—and then leave the hard stuff to us.
Sources: