Featured Story | The Aging Downsizer
Reviewed by: Brandon Brown
There are a few certainties in life, and one of them is getting older.
What was once comfortable, like walking upstairs, mowing lawns, fixing fences, and maintaining larger homes, becomes much more complicated and potentially dangerous. It's not uncommon for homeowners to feel a tremendous burden even thinking about all the work it takes in getting a home ready to list, especially if it hasn't seen improvements in years or decades.
Meet James & Palma
Jame and Palma had spent decades raising their family, living life, and enjoying all the amenities this two-story, roughly 2100 square foot home had to offer. However, the time had come to start a new chapter in a smaller home amongst other 55+ community members. The family put their trust in an agent friend, who knew their desires included a quick sale with no repairs requested and the convenience of unwanted belongings to remain, which meant it called for a unique selling strategy.
The Agent Trusted Their Clients To Our Company
Agents work hard to earn the trust of their clients, and we understand and respect those relationships. Like agents, our livelihood is also our reputation, which means offering a simple, convenient, fully transparent selling solution is vital to our success. After a short scheduled in-home evaluation of the home, James and Palma had a very generous offer within hours. The proposal allowed them the flexibility to leave their unwanted belongings behind, have their cash in the exact timeframe desired, and gave them the freedom to relocate with no stress, worries, or uncertainty traditional home buyers bring.
How FlipSplit Adds Value To Homes
Adding value to homes is how we make our money, which is why we can provide our generous offers. We specialize in updating homes to modern-day standards. Due to the volume of homeowners we help, we've been able to negotiate labor, and material costs, which are way lower than traditional homeowners would be paying.
What The Agent Said About FlipSplit
This transaction was terrific and exactly what they promised. The sellers left behind the items they didn't want anymore, nor had the desire to move. They desired a three-week escrow and received their money exactly when they wanted it. They were thrilled with the offer and the simplicity of the overall transaction. I can't wait to work with you again.
James and Palma realized they owned a home that they didn't need anymore. Their kids were gone, and the maintenance of the house was becoming too burdensome to handle. With two sets of stairs and increasing difficulty going up and down, it was time to relocate to a single-story place more suitable for their lifestyle. The Firpos didn't want multiple people viewing their home, as they knew it needed work, and they had already located where they wanted to be. They needed a quick offer and needed to trust that the offer was fair. Thankfully FlipSplit's unique profit-sharing option ensures that sellers aren't being taken advantage of, so agents keep their reputation intact. We help homeowners in similar situations to the Firpos across Southern California. If you are looking to sell your house fast in Riverside, San Diego, Los Angeles, or Orange County, we promise to provide a stress-free solution for any homeowners in need of a quick sale. Contact FlipSplit to request your offer today!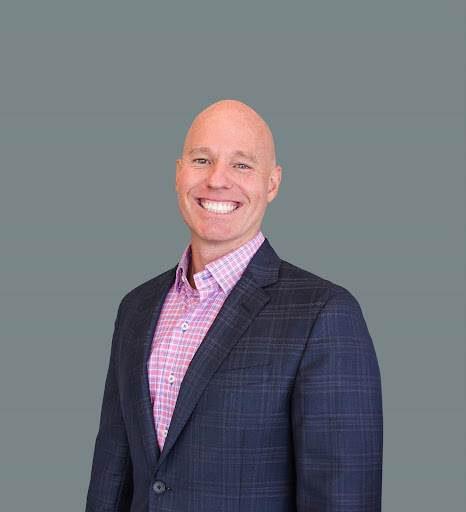 Reviewed by: Brandon Brown
As a long-time Asset Manager, Investor, Real Estate Agent, and Broker/Owner of BayBrook Realty in Orange County, Brandon Brown is one of FlipSplit's lead Real Estate experts. Having worked on over 2,000+ real estate transactions, Brandon brings a depth of knowledge that ensures clients are appropriately treated with honesty and integrity. His insights and advice have been published in numerous blogs beyond FlipSplit, and he keeps a close eye on market trends and statistics, which are updated weekly on his social media pages. Outside work, you can find him participating and serving at church, cycling, mountain biking, surfing around Orange County and beyond, and enjoying time with his wife and two daughters.