Featured Story | The Hoarder House
Reviewed by: Brandon Brown
Years of homeownership can mean years of belongings piling up. This accumulation of belongings could be for various reasons.
Often, before you know it, a once tidy home becomes a very burdensome place to navigate and certainly a concern when it comes time to selling your home.
We at FlipSplit are no strangers to visiting properties that have collected many years of memories and more. It's quite common, in fact, especially with homes that have large lots or acreage, to find a fair share of what we call "toys"; cars, boats, tractors, tires, you name it, we've seen it.
For many, just the thought of listing their home can raise their blood pressure. But then add on to that stress the fact you need to have it perfectly clean before you list for showings! We understand those concerns and have created a home selling process for this type of seller that puts them first. Beyond just offering the best price without any showings necessary, we'll even share with you any excess profits we accumulate once your home is fully renovated and resold.
Essentially, at FlipSplit we buy houses exactly how they look, meaning you can take what you want and leave what you don't. We take the stress out of selling so that you can focus on the more essential areas of your life.
Adding value to homes is how we make our money, which is why we can provide our generous offers. We specialize in updating homes to modern-day standards. Due to the volume of homeowners we help, we've been able to negotiate labor, and material costs, which are way lower than traditional homeowners would be paying. A great example of this is some before and after pictures of the Hoarder House we renovated.
The Hoarding Home poses a challenge to the owner. Years of accumulating personal belongings became so burdensome that even having a vision towards downsizing and simplifying can be completely foggy. There is no way a traditional buyer would see through what inundated that kind of property. But FlipSplit specializes in seeing beyond the clutter but doesn't penalize sellers with their offers.
FlipSplit exists to give homeowners an alternative method of selling their home. Our quick, convenient, and trustworthy process allows home sellers to have their proceeds within days and rid themselves of all the common hassles associated with a traditional sale. As off-market buyers, we buy houses in Riverside, Orange County, and many other areas throughout Southern California to take unwanted properties off homeowners' hands. No agent commissions, no repairs, no showings, no removal of unwanted items, trash, debris, and no wondering when you will have your money. Our profit comes from carefully and strategically adding value to homes to maximize their selling value that didn't exist prior. We then take it a step further, and if we exceed our expectations on the sale, we split those profits with you. It's a long-overdue concept to reflect full transparency and a commitment to sustaining a high standard of home seller offers.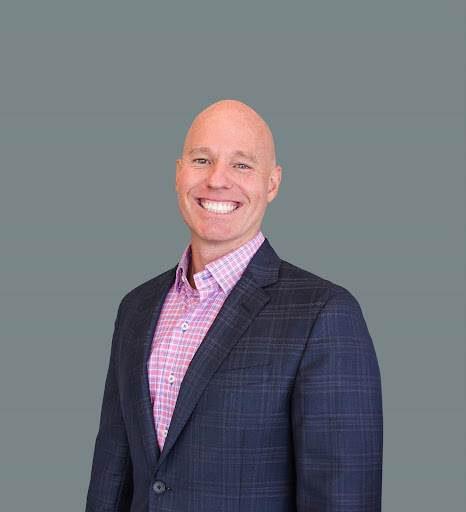 Reviewed by: Brandon Brown
As a long-time Asset Manager, Investor, Real Estate Agent, and Broker/Owner of BayBrook Realty in Orange County, Brandon Brown is one of FlipSplit's lead Real Estate experts. Having worked on over 2,000+ real estate transactions, Brandon brings a depth of knowledge that ensures clients are appropriately treated with honesty and integrity. His insights and advice have been published in numerous blogs beyond FlipSplit, and he keeps a close eye on market trends and statistics, which are updated weekly on his social media pages. Outside work, you can find him participating and serving at church, cycling, mountain biking, surfing around Orange County and beyond, and enjoying time with his wife and two daughters.