Reviewed by: Brandon Brown
While the Generation X and Y folks tend to move more often, it's not uncommon for the Baby Boomers to call their properties forever homes.
I've even heard the term "toes up home" from one of my elderly neighbors. I think for that generation, their home was their nest, their resting place, where memories were created by sitting at the dinner table discussing the day, or their future dreams, playing board games with the kids, or being outside playing in the yard. It was where they raised their family, some would say in simpler times, without the distractions of social media, or television shows, or advertisements prompting them to go out and "seek" happiness elsewhere. And as those generational homes start to change hands due to life circumstances, decisions have to be made regarding the best way to handle these long-time family properties.
Meet The Inheritors
Inheriting a home from a parent brings up a whole slew of decisions, often requiring a majority vote if siblings are involved. For properties that haven't had updates in decades, even more thought has to go into what process would be best for ultimately selling this property. Many inheritors don't have the time to do the repairs needed, and others don't have the money it takes to bring the home up to current code and standards. This was the case here, and thankfully, they found a company that would help quickly facilitate the sale and offer a generous sum to help solve the needed decisions.
How FlipSplit Helped The Families Decision
Time, money, personal belongings, storage, and moving are considerations and important decisions. Also, sometimes there are time constraints that factor in. Selling a home traditionally, using an agent, staging the house, and dealing with requests for repairs, the uncertainty of the offer, can create stress during a time when many just don't need it. Working with an ibuyer or home renovator like FlipSplit can take all the above issues away. At FlipSplit, we buy houses in any condition, and we specialize in taking inherited homes off your hands. We remove the uncertainty, daily showings, repair requests or problems, no realtor commission, no fees, and provide a quick offer, with the certainty of proceeds sometimes received as fast as three days.
How FlipSplit Adds Value To Homes
Adding value to homes is how we make our money, which is why we can provide our generous offers. We specialize in updating homes to modern-day standards. Due to the volume of homeowners we help, we've been able to negotiate labor, and material costs, which are way lower than traditional homeowners would be paying. A great example of this is some of the before and after pictures of the Firpo house we renovated.
The Inheritors realized they inherited a home that they just couldn't manage. Multiple siblings, each busy with their own lives, didn't have the time nor desire to do the repairs needed to make it presentable enough for an end-user to purchase it. They understood this home would most likely be sold to a home renovator, also called flipper. They didn't feel the need to pay a commission to an agent to have it ultimately sold to investors when investors purchase properties in their current condition and take away a lot of the liability that a traditional home buyer may bring. This transaction was a classic case that happens every day. Working with a reputable cash home buyer like FlipSplit offers a guaranteed sale and a price protection program to ensure the offer received is the best they can give. A splittable bonus backs all FlipSplit offers if expectations are exceeded in the sale, which means any unexpected profit we make, we split that with you, the seller. We are indeed a unique company, created to provide trust and validity in a market that can often take advantage of sellers in challenging situations.
Whether you're looking to sell an inherited property or are moving out of state and need a quick sale, FlipSplit is committing to providing homeowners with a fast, convenient home selling solution. We buy houses in San Bernardino, Riverside, and many other locations in Southern California to help support your unique real estate needs. Contact us today to request your free, no-obligation offer!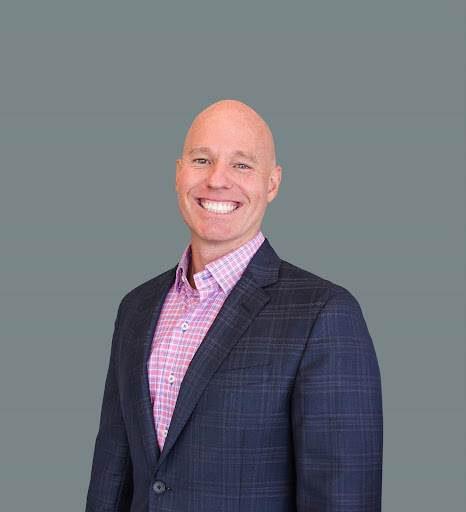 Reviewed by: Brandon Brown
As a long-time Asset Manager, Investor, Real Estate Agent, and Broker/Owner of BayBrook Realty in Orange County, Brandon Brown is one of FlipSplit's lead Real Estate experts. Having worked on over 2,000+ real estate transactions, Brandon brings a depth of knowledge that ensures clients are appropriately treated with honesty and integrity. His insights and advice have been published in numerous blogs beyond FlipSplit, and he keeps a close eye on market trends and statistics, which are updated weekly on his social media pages. Outside work, you can find him participating and serving at church, cycling, mountain biking, surfing around Orange County and beyond, and enjoying time with his wife and two daughters.