The Top 13 Best Neighborhoods in Orange County, CA
Reviewed by: Brandon Brown
Orange County real estate is red hot—but whether you're in the market to buy or sell a home, you need to be aware of neighborhood trends that make a difference in both quality of life for residents and in property values.
Orange County ranks among the best places to live in the U.S., but it's not a one-size-fits-all situation. There are unique neighborhoods to choose from with different sizes, age mixes, and features. And if you're a current property owner looking to switch up your living situation, it's important to know whether your current domicile is in an in-demand area where the Orange County home prices are trending up.
Below are 13 of the best Orange County neighborhoods with strong real estate listings.
#1 Turtle Rock, Irvine
According to the Niche, Irvine is one of the best places to land in North America, ranking:1
Second place for the healthiest city in the U.S.
Fifth place for best U.S. public schools
These give it an all-around A+ rating.
Irvine offers more than 50 community and neighborhood parks to take a hike in, have a picnic, or throw a frisbee, as well as dozens of seasonal festivals and events. Local attractions include the Irvine Ranch Historic Park and Museum, the Irvine Fine Arts Center, the UCI Arboretum and Botanical Gardens, the Pretend City Children's Museum, and tours at the Chocxo Bean to Bar Chocolatier factory.
Plus, Irvine ranks as one of the safest cities in the U.S. year after year. With so many great ratings, it's hard to narrow it down to just one neighborhood in Irvine, so we're going to give you a trio: all-around best, best for families, and best for retirees.
Turtle Rock gets our vote for the Best All-Around Irvine Neighborhood.
Beloved by its residents, Turtle Rock is a developed suburb that boasts features for all ages, with great schools, parks, restaurants, and homes. Two-thirds of its diverse residents are homeowners.2
Median home value $1,597,132
Median rent $2,689
Population 25,990
Politically moderate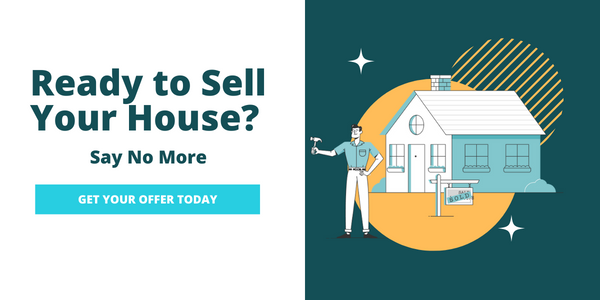 #2 Westpark II, Irvine
In our book, WestPark Il is the Best Neighborhood for Families.
A haven for young families, Westpark II is home to superior public schools, parks, and outdoor activities. A close-in suburb, it still has an urban feel with a close balance of homeowners and renters.
Median home value $768,6673
Median rent $2,534
Population 17,475
Politically liberal
#3 Woodbridge, Irvine
Woodbridge is the Best Neighborhood for Retirees.
With a strong sense of community, this established suburb has an urban feel. This makes it a haven for active seniors as well as younger residents. Community parks, walking paths, and immaculate swimming pools contribute to a high quality of life.
Median home value $733,5814
Median rent $2,608
Population 26,587
Politically liberal
#4 Fairbridge Square, Santa Ana
An urban neighborhood in Santa Ana, Fairbridge Square is a hot location for both young professionals and families. Residents enjoy city living combined with great parks, restaurants, and coffee shops. The ratio of rental and owned homes leans slightly toward renters.
Median home value $425,9005
Median rent $1,809
Population 1,487
Politically liberal
Adjacent attractions include the Bowers Museum, the Lyon Air Museum, Discovery Cube Orange County, the Kellogg House, and Santa Ana Zoo at Prentice Park.
#5 Seal Beach
Seal Beach is home to a 965-acre wildlife refuge where you can see hundreds of seals lounging on a large wooden pier. Beyond that perk, it's a surprisingly affordable small California beach town that feels at once urban and suburban. The population of this Orange County beach town is a mix of families and retirees, and more than 75% of them are homeowners.
Median home value $371,6006
Median rent $1,907
Population 24,204
Politically conservative
Seal Beach offers beaches and a charming downtown Main Street. Local attractions include the Heron Pointe Cultural Center, the Red Car Museum, Gum Grove Park, and Bay Theater.
#6 Orange
Orange is a city of moderation. Compared to other aspects of the Orange County housing market, the neighborhoods in Orange feature a dense suburban feel, above average schools, and middle-of-the-pack home values (for Orange County, at least). There are slightly more homeowners than renters.
Median home value $656,1007
Median rent $1,806
Population 139,887
Politically moderate
Local attractions include the Hilbert Museum of California Art and the nearby Noguchi Garden.
#7 Anaheim Hills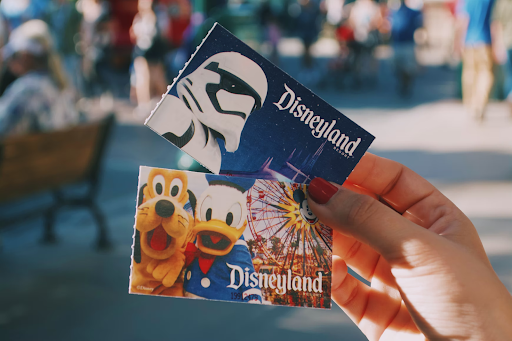 With more than 57,000 residents, Anaheim Hills is a city within a city. 80% of this suburb's residents are homeowners, skewing toward families with children.8 The school system receives high marks, and there are plentiful parks and restaurants.
Median home value $736,132
Median rent $2,518
Population 57,183
Politically moderate
Adjacent attractions include Disneyland Park, the Angel Stadium, Adventure City, the Oak Canyon Nature Center, and much more.
#8 Los Alamitos
If you're looking for a small-town experience, Los Alamitos is one of the smallest in the county but still offers excellent amenities. Activities include aquatic centers, outdoor movie nights, and seasonal carnivals. Combined with high-testing schools, this is a haven for families as well as young professionals.
With more rental properties than owned homes, single-family Los Alamitos houses are in high demand.
Median home value $761,2009
Median rent $1,823
Population 11,534
Politically moderate
Los Alamitos is home to the USA Water Polo National Training Center, which offers access and activities for its neighbors. Local attractions include the Seal Beach Winery, Los Alamitos Race Course, St. Isidore Historical Plaza, Cinema Escape Rooms, and the Onstage Dance Center.
#9 Brea
Although it's home to many families, Brea is also touted as a hot town for singles, with vibrant downtown nightlife and public art projects. Residents skew toward homeowners.
Median home value $660,40010
Median rent $1,851
Population 42,678
Politically moderate
In addition to parks and public spaces, Brea offers activities for all ages, including flight simulation, horseback riding, improv comedy, and more. Local attractions include the Brea Museum & Heritage Center, Carbon Canyon Park, the Brea Art Gallery, and the Olinda Museum & Trail.
#10 Lake Forest
Nearly three quarters of Lake Forest residents are homeowners, and this is a town with ongoing development. It's family friendly with low crime rates and high student test scores.
Median home value $647,50011
Median rent $2,025
Population 83,974
Politically moderate
Lake Forest residents enjoy 29 parks, including a new sports park, skate park, and community center. Local attractions include the Arden Helena Modjeska Historic House and Gardens, the Saddleback Church, the Heritage Hill Historic Park, and Lake Forest Sports Park.
#11 Laguna Beach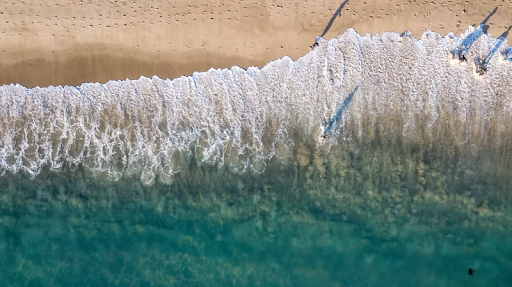 Laguna Beach is a small seaside town close to Newport Beach and Huntington Beach with excellent schools and stunning beaches. It's home to both families and retirees, most of whom own their homes. With an arts-centered culture, you'll find an excellent music, performance, and fine arts scene with accompanying festivals and events.
Median home value $1,771,60012
Median rent $2,299
Population 23,036
Politically conservative
In addition to many parks and beaches, local attractions include the Pacific Marine Mammal Center, the Laguna Beach Trolley, the Laguna Art Museum, many private art galleries, the Laguna Beach Pirate Tower, and the Festival of Arts and Pageant of the Masters.
#12 Aliso Viejo
A suburb with an urban vibe, Aliso Viejo continues the overall Orange County trend of low crime, highly rated schools, and beautiful parks and outdoor spaces. About 60% of residents are homeowners and primarily made up of families and young professionals.
Median home value $632,90013
Median rent $2,258
Population 50,663
Politically liberal
Aliso Viejo offers theaters, bookstores, a new pool and golf course, and parks, including the Aliso and Wood Canyon Wilderness Park. The Aliso Viejo Aquatic Center is a popular local attraction.
#13 Eastside Costa Mesa
The public schools and parks are great, but the nightlife is even better in Eastside Costa Mesa.14 This large neighborhood is a mix of urban and suburban with a multitude of restaurants, shops, and bars.
Median home value $924,149
Median rent $2,021
Population 29,150
Politically liberal
Local attractions include the Segerstrom Center for the Arts, the Crevier Classic Car Museum, the TeWinkle Park, the California Scenario, and shopping at the South Coast Plaza and The Lab Anti-Mall.
Ready to Sell Your Orange County Home?
The best neighborhoods in Orange County, CA boast soaring home values. But navigating the Orange County real estate taxes and costly process of putting your house on the market—and getting the best price for a property on your timeline—can be a challenge.
FlipSplit works with homeowners who want to simplify and speed up the sale of their property. Whether you need to hightail it to a new state for a hot job offer or you have a house in need of repair beyond your resources, we can help. At FlipSplit, we buy houses in Orange County through direct transaction, handle all renovations needed to yield a top-dollar turnaround, and split the profits with you!
Your home is your castle, but if you need a hand getting a new owner over the moat and through the doors, we can help. Visit FlipSplit to learn more or get started on an offer for your property today.
Sources: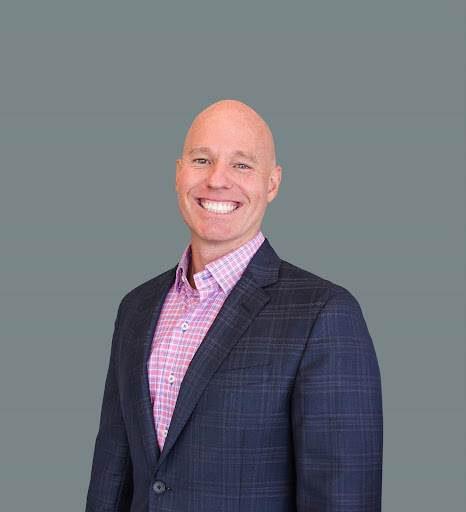 Reviewed by: Brandon Brown
As a long-time Asset Manager, Investor, Real Estate Agent, and Broker/Owner of BayBrook Realty in Orange County, Brandon Brown is one of FlipSplit's lead Real Estate experts. Having worked on over 2,000+ real estate transactions, Brandon brings a depth of knowledge that ensures clients are appropriately treated with honesty and integrity. His insights and advice have been published in numerous blogs beyond FlipSplit, and he keeps a close eye on market trends and statistics, which are updated weekly on his social media pages. Outside work, you can find him participating and serving at church, cycling, mountain biking, surfing around Orange County and beyond, and enjoying time with his wife and two daughters.