What is The House Closing Process for a Seller?
Reviewed by: Brandon Brown
You have a house for a sale, potential buyers, and a plan to sell. The transaction should be simple, straightforward, and easy, right? Unfortunately, for first-time sellers, the home closing process can become a complicated (and expensive) ordeal.
The closing process is the final step in selling a home, but it requires more than just a few quick signatures and a handshake.
This article is your step-by-step guide to the house closing process for sellers. From legal terms to loose ends, we'll take you through everything needed to make selling your home as easy as possible. We'll even outline a new solution for quick and hassle-free sales. 
Step 1: Accept An Offer
Before the closing process can begin, you have to accept a buyer's financial offer on your house.
Knowing whether or not to accept an offer can be one of the most difficult processes in selling—and that's why we've developed some concrete criteria to investigate before making that big decision.
Consider all of the following:
Price – Obviously, you don't want to accept a price significantly lower than what you're asking—why would you? Reject offers well below your price and be skeptical of prices far beyond what you're asking, too. Things that seem too good to be true often are.
Time Spent On The Market – If your house has had a "For Sale" sign in front of it for a long time, it's going to become less appealing to buyers. A lengthy time on the market can signal possible problems or overvaluation to a potential home buyer. It might just be chance or bad luck that has kept your house up for sale, but the long time on the market could affect whether or not you should accept the next offer.
Sellers' Vs. Buyers' Market – Markets are primarily about competition. If you're selling your house in a saturated market of other houses for sale (aka a buyers' market), the ample supply can devalue your property and cause slightly lower offers. Conversely, in a sellers' market, you can afford to be choosy. Take your time considering where you fit in the market before accepting an offer.
Remember—the process of accepting an offer is a negotiation, so be sure to provide a counteroffer to get the best price you can. 
Step 2: Open an Escrow Account
Selling usually takes some time and involves large sums of money. To keep everyone's investments safe and make the rest of the home closing process worry-free, open an escrow account.
Escrow is a legal term for a third-party establishment that can reliably hold onto the money until a transaction is completed. Having the money in escrow means it can't be touched until the purchase agreement is finalized, protecting you and the buyer from any financial mishaps or misunderstandings as you approach closing day.
Real estate escrow practices usually work like this:
A Buyer Sends Earnest Money – Earnest money is the buyer's commitment to purchasing the house—typically 1-2% of the total price. Along with the signed offer agreement, the buyer will send this sum to you where it will be kept in an escrow account. 
The House is Taken Off The Market – Now that you've accepted the offer and the earnest money, you'll be obligated to deny other offers on the house. This can be a little painful if higher offers come in, but backing out once you've accepted a portion of money from the buyer is difficult and not recommended.
Closing Continues, Earnest Money Is Deducted – As the closing process continues and the earnest money is kept in escrow, it is commonly accepted that—should the deal close smoothly—the earnest money will be put toward the total cost of the home. Essentially, if you receive $5,000 and the offer for the home is $300,000, the buyer will now owe $295,000.
Escrow may feel like an unfamiliar bit of legalese, but it's an essential part of any real estate closing process and a fairly simple concept once you familiarize yourself with it.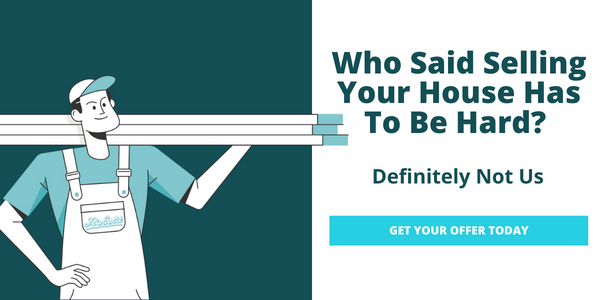 Step 3: Title Search
There's another bit of legal detail involved before a house sale can go through—the title search. A kind of record-keeping safeguard against fraud and possible investment risk, a title search is much what it sounds like: a thorough examination to make sure you're the rightful owner of the property.
Property ownership is typically a matter of public record. County clerks and property registration offices keep tabs on exactly who owns what, so it's no big secret, but it can involve confusing documentation written in complicated, legal language.
A title search can reveal other information including:
Liens Against The Home – Unpaid taxes or utility bills can lead to liens against a home, further complicating the sale process. These outstanding fees could even be transferred to a buyer without their knowledge if a sale was to go through without a proper title search.
Legal Judgements – If a judge has ruled against a property in a specific case—whether in a land dispute, a violation of a city ordinance, or any number of other reasons—your sale can be seriously derailed. Sometimes these issues can be from previous owners or completely unknown to current residents. That's why a title search is helpful for buyers and sellers alike.
Whether you look at the title search or have a trusted title attorney explain the details of it to you, it's an important piece of documentation. While there's little you have to do as the seller, it's important to understand how a title search will ultimately affect your sale.
Step 4: Home Inspection
A familiar part of any important sale, an inspection allows an unaffiliated third party to examine the property for any possible problems or hazards.
A home inspection isn't required, and potential buyers may forego an inspection if they're in love with your home and ready to move in right away. But in most scenarios, even the most enthusiastic buyer will opt for a home inspection to provide peace of mind and protect them against events such as the following:
Code Violation – Safety issues involving city code are typically monitored by specific public sector workers. That said, a quality home inspector will suss out code violations. Certain issues may need to be taken up with local governments, so keep in mind that anything said during the inspection isn't necessarily final.
Necessary Repairs – From water heaters to roofs, homeownership means taking responsibility for the costly repairs that are necessary to keep your home in working order. A home inspector will take the time to investigate expensive appliances and interior and exterior issues that could result in surprise repairs.
Remember, all houses typically need some work. Don't be surprised if an inspector finds some minor issues you've looked over; it's all part of being a homeowner.
Who is responsible for any repairs that come up? Will serious issues affect your buyers' officer price? This can all be negotiated post-inspection
Step 5: Lender Appraisal
Unless you're selling a house to a cash buyer, there's another party involved with the sale of your home—the mortgage lender. 
The mortgage lender will conduct an appraisal on your home to establish that the amount of money they are loaning to the buyer coincides with the price of the home. If you've priced out your house based on its specific features and comparable sales in the area, this should be a quick and painless procedure. The lender will match your price and the closing will continue.
If the lender's appraisal is lower than your agreed-on price, you have three options:
Stick with your price and request that the buyer pay the difference out of pocket
Lower your price to match the lender's appraisal
Request that the buyer to dispute and challenge the appraisal
If necessary, you can hire a third party to dispute the appraisal and guide you through the process.
Step 6: Final Walk-Through
Once details on purchase agreement, repair, dates of occupation, and all the other closing documents of the sale have been figured out, most buyers request a final walk through to make sure they're comfortable with their upcoming purchase.
The final walk through is the buyer's last chance to:
Point Out Damage – A rusty doorknob or a cracked cabinet may stick in your buyer's mind at the last moment. It's important to be decisive and communicative during the walk through about what exactly can and will be fixed before you vacate the house.
Determine What May Stay – Furniture and appliances are frequently included with house sales. It's often impractical to bring certain items out of the house, so the walk through gives your buyer the chance to say for certain what can stay and what must go.
Once the final walk through is complete, the closing process can begin. Typically, these events occur on the same day, but if some last-minute changes need to be made, the seller and buyer can move the closing date.
Step 7: Closing Date and Signing
The only thing left for you is to meet with your buyer to sign the appropriate closing documents, including:
Bill of Sale – A list of all personal property that is included with the house (furniture, appliances, etc.)
Property Deed – A legal document that transfers the property into the buyer's name
Closing Disclosure – A document outlining any lender fees you may be paying
Closing Statement – Expenses, tax information, and documentation of amounts owed
Once the paperwork is done, the house is sold, the closing is concluded, and you're home-free.
Eliminate The Complications of Closing With FlipSplit
Now that you know a little about the closing process for sellers, you're probably eager to place your home on the market, especially since you know you could be in for a lengthy process.
But with FlipSplit, it doesn't have to be. 
As an off-market cash home buyer and a house flipping company, we can make selling your house more profitable than ever before. We buy houses in San Bernardino, Riverside, and many more locations throughout California to help homeowners get the most out of their home's value. Plus, with profit-splitting options for resales, repair-cost sharing for renovations, and closing times that can be as short as three days, selling a home is finally as easy as it should be.
Discover a better way to sell your home on FlipSplit. Wondering what are the typical closing costs for a seller or the most common home selling mistakes? Visit FlipSplit today for more information. 
Sources: 
Investopedia. Escrow. https://www.investopedia.com/terms/e/escrow.asp 
Investopedia.12 Steps of real estate closing. https://www.investopedia.com/articles/mortgages-real-estate/10/closing-home-process.asp  
Next Advisor/Time. Closing on a House Doesn't Have to Take Forever. Here's How to Speed Things Up. https://time.com/nextadvisor/mortgages/offer-time-and-closing-process/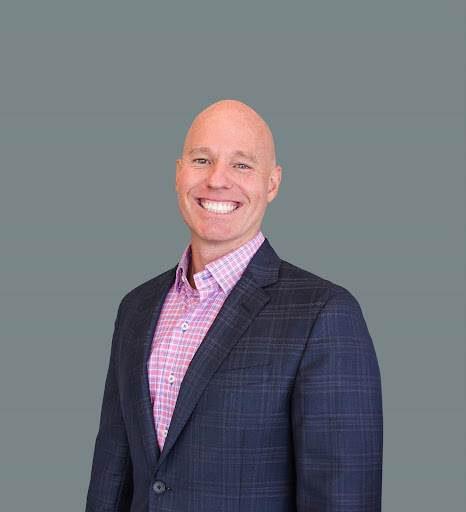 Reviewed by: Brandon Brown
As a long-time Asset Manager, Investor, Real Estate Agent, and Broker/Owner of BayBrook Realty in Orange County, Brandon Brown is one of FlipSplit's lead Real Estate experts. Having worked on over 2,000+ real estate transactions, Brandon brings a depth of knowledge that ensures clients are appropriately treated with honesty and integrity. His insights and advice have been published in numerous blogs beyond FlipSplit, and he keeps a close eye on market trends and statistics, which are updated weekly on his social media pages. Outside work, you can find him participating and serving at church, cycling, mountain biking, surfing around Orange County and beyond, and enjoying time with his wife and two daughters.