A Seller's Guide to the San Bernardino Real Estate Market
Reviewed by: Brandon Brown
Many areas across the country experienced a booming housing market in recent years. In fact, 2021 saw the largest number of homes sold in over 15 years, with about 6 million total homes sold.1 Throughout the first three quarters of 2021, prices also jumped nearly 20%.
These numbers certainly indicate that the market offers favorable conditions for home sellers.
Does this ring true for the San Bernardino, CA, real estate market?
In many ways, yes, the San Bernardino market is hot for sellers right now. However, there are a few key things potential sellers in San Bernardino should address before putting their homes on the market. This guide will walk you through everything you need to know and present an alternative option for those who wish to avoid the hassle of a traditional sale.
What Are the Current Market Trends in San Bernardino?
Two main components influence the real estate market in your area—inventory and interest. San Bernardino real estate market conditions mirror those around the country in that inventory is quite low compared to demand. Specific San Bernardino statistics show:2
Current inventory – As of early 2022, there were approximately 4% fewer homes for sale than at this time last year in the city. Fewer San Bernardino homes for sale means that more people are competing for the available units.
Interest in your area – There appears to be significant interest in homes in San Bernardino. Home prices have increased significantly, and, even with higher listing prices, the average home sells for above ask.
Limited inventory and interest from buyers in your area are both signs that San Bernardino's real estate market is favorable to those wishing to sell a home.
Buyer's Market vs Seller's Market
Southern California's San Bernardino County real estate market is considered to be a seller's market rather than a buyer's market. To clarify what we mean, let's look at how these two types of real estate climates are defined:
Buyer's market – This means there are more homes for sale than there is interest in buying. As a seller in a buyer's market, you can expect to receive lower offers and have buyers make more demands for repairs, contingencies, and accommodations.
Seller's market – In contrast, a seller's market occurs when demand outpaces supply. In San Bernardino, more people are looking to purchase homes than there are homes for sale. This means buyers might be more likely to go over the asking price and may make offers without contingencies, both of which are good for you, the seller.
How Much Do Homes Cost in San Bernardino?
To take advantage of a seller's market, your home should be priced competitively. What does this mean in San Bernardino?
The median San Bernardino home price has been steadily creeping upward since 2019. At that time, the average home sold for about $295,000. As of early 2022, the average price of homes sold in the city was $445,000.2 This equates to about $322 per square foot. The increase in sales price in such a short period is reflective of the market both in San Bernardino and around the country.
Even with such a huge leap in home value, the San Bernardino median home price still trails many other cities in California. Statewide, the median home price is $774,899.3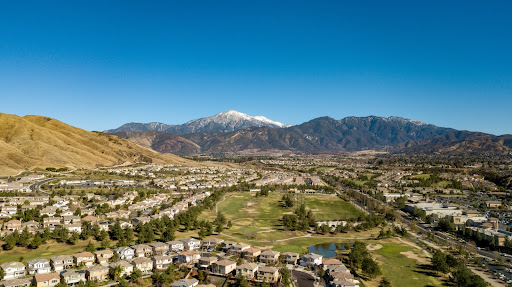 Do Homes Sell Above Their Listing Price?
As of early 2022, sales records show that homes in San Bernardino are selling at or above the listing price a majority of the time. Currents trends show:4
On average, homes sell at about 102.3% of their list price
66.3% of homes sold in early 2022 went above list price
Only 9.4% of homes had to drop their list price before selling
Keep in mind that these are current trends, and the market can shift at any time. However, indications are that the market will continue to favor sellers.
How Long Does it Take to Sell a Home in San Bernardino?
The seller-friendly San Bernardino real estate atmosphere means homes leave the market relatively quickly.
In early 2022, homes spent an average of 55 days on the market between listing and closing.2
Most sellers can expect to receive multiple offers for their homes with the average San Bernardino home receiving and accepting an offer within about 25 days. High-quality homes in very desirable San Bernardino neighborhoods often get an acceptable offer within 8 days.4
The offers sellers accepted averaged between 3 to 6 percent above their asking price.
What Types of Homes Do People Buy in San Bernardino?
San Bernardino has a mix of single-family and multi-unit housing. Whichever style of home you own, you can expect competition from buyers when you put your home on the market.5 There are a few differences between single-family and multi-unit homes in San Bernardino, such as:
Single-family homes – The majority of San Bernardino homes for sale are single-family homes. On average, single-family residences in the city are about 1,388 square feet. As of early 2022, there were over 300 homes for sale.
Townhouses and condos – Multi-unit homes are harder to come by in San Bernardino, with only about 25 for sale in early 2022. These spaces are slightly smaller, averaging 1,260 square feet.
Thus, the type of property you own can also influence how quickly your home might sell. The limited inventory of multi-unit homes might cause a little more competition to arise if you have a condo or townhouse to sell.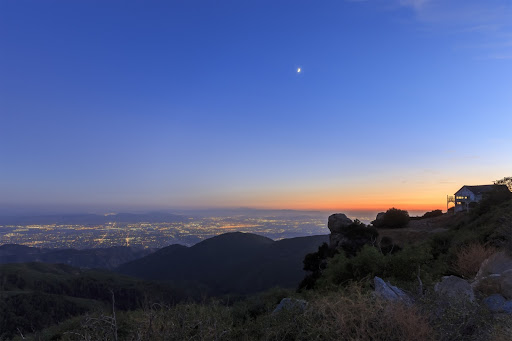 What Positive Features Can Attract Buyers to Your Neighborhood?
The type of home you sell is just one factor that influences how much a potential buyer is willing to pay. Your neighborhood is also extremely important. Certain neighborhood features that can raise or restrict the value of your home include:6
Walkability – The walkability of a specific home indicates whether it's within a certain range of distance to nearby amenities. For example, if a short 5 to 10-minute walk from your home gets you to a grocery store, park, gas station, and school, buyers may look more favorably on your home. In contrast, a home that's a 20 to 30-minute walk from amenities might not be valued as highly.
Proximity to desirable amenities – The proximity of your home to amenities like hospitals, schools, parks, community centers, libraries, retail shops, restaurants, and more can help attract buyers. You can actively market these sought-after amenities when you attempt to sell your home to increase its desirability and value.
Safety – A safe neighborhood is another priority for many buyers. If your home is in an area with very little crime, it may be valued higher than prospective properties in neighborhoods with more activity.
Weather – A warm, sunny climate might entice buyers to San Bernardino. The weather is typically warm and fairly dry, with average low temperatures ranging from the 40s to the 60s. High temperatures range from the 60s to the 90s. Janua7ry through March are typically the wettest months, with very low precipitation for most of the remainder of the year.
Outdoor spaces – Finally, buyers value prospective properties near outdoor spaces such as parks and trails. In San Bernardino, the national forest is never far away. Homes closer to the forest with easy access to trails might be valued more highly than those farther away.
Unfortunately, you can't control many of these factors. Your home's location is static, so, if you don't live near some of the more desirable amenities buyers crave, you'll have to rely on other features to boost your home's value.
Finally, What Condition is Your Home In?
The one area you have the most control over is the condition of your home. Homes that are clean, updated, and free from major problems are always more attractive than those that need big repairs. Some key home features buyers value include:8
Comfortable outdoor space
Energy-efficient appliances
Updated kitchens and baths
Newer siding, windows, and roof
Hardwood flooring
As you can imagine, these projects are all on the costly side. Buyers want a move-in-ready home that won't require major upgrades or repairs in the foreseeable future. If you're able to invest a little money in your home before putting it on the market, you'll want to focus on the features buyers place the most value on.
Skip the Challenges of the Market with FlipSplit
The San Bernardino real estate market comes with many of the same challenges as other markets across the country. Although recent trends indicate that sellers hold the upper hand in today's market, selling your home is still a tough task. This is especially true if you're short on time, cash, or both.
This is where we can help. FlipSplit is the perfect choice for home sellers who don't want to wait for the market to decide their home's value. We buy houses in San Bernardino at fair market value, add key upgrades, and then split the profit with you when we sell the home, all without the use of a listing agent. You don't have to deal with the headaches of trying to sell your home in a volatile market. Contact us today to learn more.
Sources: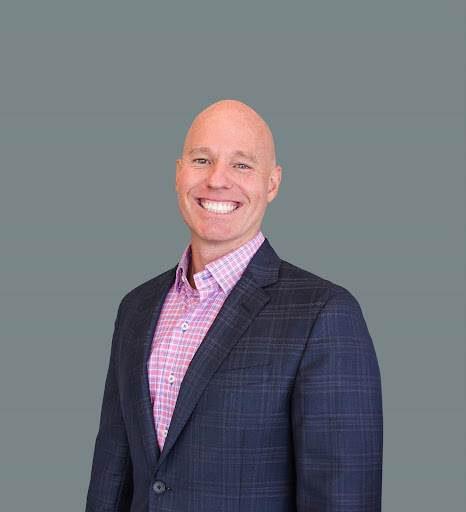 Reviewed by: Brandon Brown
As a long-time Asset Manager, Investor, Real Estate Agent, and Broker/Owner of BayBrook Realty in Orange County, Brandon Brown is one of FlipSplit's lead Real Estate experts. Having worked on over 2,000+ real estate transactions, Brandon brings a depth of knowledge that ensures clients are appropriately treated with honesty and integrity. His insights and advice have been published in numerous blogs beyond FlipSplit, and he keeps a close eye on market trends and statistics, which are updated weekly on his social media pages. Outside work, you can find him participating and serving at church, cycling, mountain biking, surfing around Orange County and beyond, and enjoying time with his wife and two daughters.