The Current Housing Market in California & What's to Come in 2023
Reviewed by: Brandon Brown
If you're thinking of selling your home, you need an update on the housing market in California
today and what's around the corner in 2023. When is the best time to sell your house, and what kind of demand can you expect from prospective buyers?
Inflation, house construction activity, home value changes, and rising interest rates are all key factors influencing whether the seller's market will shift to a buyer's market in the Golden State.
Now more than ever, don't rely on a realtor to be your only guide in the California real estate market—take a look at the trends, changes, and predictions below to ensure your home is priced and marketed in the right way at the right time.
California Home Sales in Summer 2022
California, like the rest of the nation, is experiencing a slow–down in home sales and rising home values. Compared to the same time last year, July 2022 statistics reflect:
Total home sales dropped by 31.1% to 295,460 units1
Average home price grew by 2.8% to $833,910
Homes spent 75% longer on the market, at a median of 14 days
The unsold inventory index grew 68.4% to 3.2 months
One of the biggest takeaways is that home sales dipped below 300,000 units in July for the first time since the early pandemic lockdowns. That's not a back-to-pre-pandemic norm level; rather, it's a level indicative of crisis or economic upheaval.
Which Homes Are Slow to Sell?
The double-digit drop in sales is reflected throughout the state and across all price segments. It's particularly seen in:
Starter homes – Sales of houses priced up to $299,000 are down 44%1

Second- tier homes – Home sales in the $300,000 to $399,000 price range are down 40%

Central Coast and San Francisco Bay Area – Sales are down 37.3% and 37.2% respectively

Southern California – Home sales have dropped by 36.9%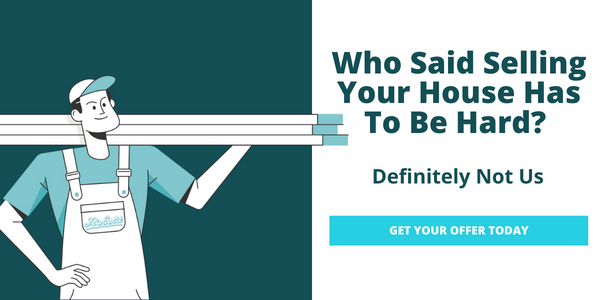 Home Buyer Behavior
The bidding wars of 2019 and 2020 are over, and prospective buyers are slower to put in offers and close on houses. Buyers are responding significantly to mortgage payment growth—the increase of hundreds of dollars more per month to make mortgage payments now versus the same price home bought last year.
While growth in the median home price has crawled almost to a stop in July at 2.8% year-over-year (compared to a spike of over 35% by the end of the first quarter of 2022), monthly mortgage payments grew 39.4% due to rising interest rates.
In a short amount of time, buyers are able to afford much less house than they could just five months ago, making them more cautious about shopping for a home and pricing some out of the California real estate market entirely.
First-time buyers, in particular, are holding off on buying now that monthly costs have risen sharply, pricing them out of the market (which is why we see a particular drop in starter home sales in the section above).
Supply Is Growing
Yes, there are still supply chain issues causing construction slowdowns, and for the nation as a whole, it will take years to fully catch up to housing demand with new construction to build up housing inventory. But on the other hand, there are indicators that sellers are losing some of the power they've had in recent years as supply and demand come closer in balance.
Above, we note that July reached an unsold inventory index of 3.2 months, reflecting a year-to-year growth of 68.4%. This metric measures the relationship between how many listings are available and the absorption rate, or speed by which sales are closing.2 A balanced inventory is four to six months.
So 3.2 months is still indicative of the low housing inventory facing the seller's market, but this is a drastic change from the 1.9 months in July 2021 or 2.1 months in July 2020, and moving closer to that four-to-six month balanced range.3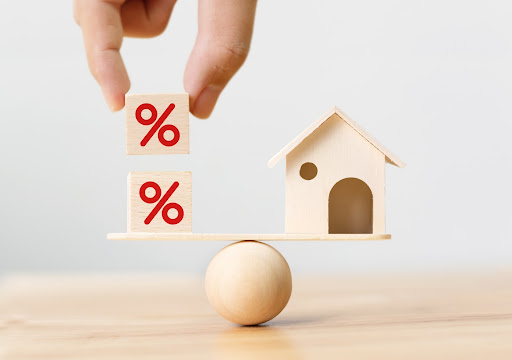 2023 Predictions for California Residential Real Estate
More than anything else, prospective home sellers want to know if their house price or value is going to drop next year and whether timing will make a difference to their profit opportunity. At a broad level, according to a many US housing market forecast reports, home prices in 2023 will depend on:
Inflation – Will it keep growing faster than paychecks, or turn into a recognized recession?
Interest rates – Will they rise or fall? If they rise, how much more will they eat into monthly housing budgets and reduce the pool of prospective buyers?
Price rebounds – Are you in a location that rose too high, too fast, and is going to see reductions in house prices based on overvaluation?
Inflation Pricing Isn't Going Away
In August, a survey of 35 economists predicted a 49% chance of a recession in 2023, up slightly from the same question asked in Bloomberg's July survey.4
Whether a recession is around the corner or not, the fear of it is already at work in changing consumer spending habits. With price jumps at the gas station, the grocery store, and just about every other consumer product, stores are reporting excess inventory, particularly electronics and entertainment products.
Pressure on monthly budgets will continue in 2023. Most outlooks are for a drop in the rate of inflation from 2022 highs, but not down to the Fed's 2% goal.5 And that anticipated drop doesn't reduce prices, it just means a slower rate of price increases on top of how far they've already grown.
Mortgage Rates May Stabilize Near 5%
There aren't any experts predicting a sudden drop to the 3% zone for interest rates in 2023, but most aren't anticipating a significant jump up, either.
A round-up of crystal balls in late summer 2022 for next year's 30-year fixed mortgage rate average includes:
4.8% from the Mortgage Bankers Association for 20236
5% from Freddie Mac for 2023
5.9% for The Financial Forecast Center's A.I.-based prediction for March 20237
If you average these predictions, you're looking at a 5.2% rate for 2023, but keep in mind that last year, 2022 predictions from these same experts didn't come near this year's high (so far) of 5.81% in June.8
The predictions also provide single annualized averages rather than estimating monthly or quarterly rates. Remember, this year started with an average 30-year fixed mortgage rate of 3.22% in January before hitting that June high.
Buyers and sellers should keep an eye on rate fluctuations and predictions but don't hold out for a sudden drop back down to 2020 lows.
Cities Most Likely to Lose Home Value
Redfin recently published an analysis of 98 metro areas and applied a zero to 100 score rating risk of a significant drop in home values based on home-price growth and volatility, average debt-to-income ratio, and other factors.9
Unsurprisingly, California came home with the blue ribbon:
#1 in the country—Riverside scored 84
#6—Sacramento scored 73.1
#7—Bakersfield scored 72.2
While analysis included multiple factors, it's clear that home values that rose most sharply and quickly are at a high risk of seeing a drop in house price or value rather than just slowing to a stop.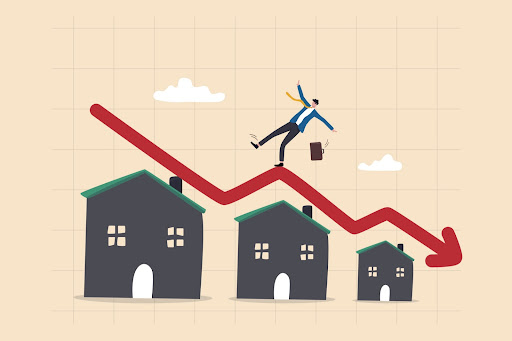 How Much Will Prices Drop?
Moody's Analytics is a report of their predictions on how home prices will shift from the end of 2022 to the end of 2023 for 414 regional housing markets.10
In California, key changes include:
3.85% decrease in: Santa Cruz | Watsonville
3.65% decrease in: San Diego | Chula Vista | Carlsbad
3.19% decrease in: Merced
3.08% decrease in: Salinas
3.08% decrease in: Santa Maria | Santa Barbara
Most of the remaining areas showed either no change or smaller losses in home value or list price, except for a few minor growth regions in the Central Valley, including:
0.79% increase in: Bakersfield
0.42% increase in: Fresno
Note that while Moody's Analytics predicts a wee bump in Bakersfield home prices, Redfin puts in their top 10 cities that will experience a drop in home value.
None of these predictions are made of gold—and even if analysts are on the money, remember they're looking at median and average statistics rather than your specific property. You can increase the chance of a successful home sale by updating design, analyzing buyer wishlist trends, and boosting curb appeal.
Flip Your California House With None of the Work with FlipSplit
The real estate market in California is the toughest in the country—between being the #1 state in the nation for seller regulations and the demand for move-in-ready dream homes, it can be a nightmare trying to get a house with issues on the market.
Don't miss the chance to profit from the tail end of the Pandemic Housing Boom! Whether your home needs updated decor or significant renovation, FlipSplit can help. Since we buy houses, we have the know-how and resources to determine exactly what features and designs sell the best in your neighborhood, and get your home picture-perfect for an open house.
When you partner with FlipSplit, we pay you fair market value on your home without you lifting a finger on home prepping, and keep you informed on the road to your updated home returning to the market. You're not responsible for any of the time, labor, or cost of remodeling, but you still split extra profits when your house sells again!
Ready to learn more? Visit FlipSplit to get started on a no-strings offer for your property today.
Sources: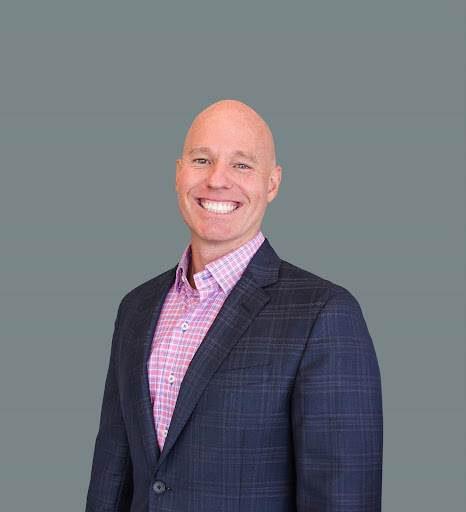 Reviewed by: Brandon Brown
As a long-time Asset Manager, Investor, Real Estate Agent, and Broker/Owner of BayBrook Realty in Orange County, Brandon Brown is one of FlipSplit's lead Real Estate experts. Having worked on over 2,000+ real estate transactions, Brandon brings a depth of knowledge that ensures clients are appropriately treated with honesty and integrity. His insights and advice have been published in numerous blogs beyond FlipSplit, and he keeps a close eye on market trends and statistics, which are updated weekly on his social media pages. Outside work, you can find him participating and serving at church, cycling, mountain biking, surfing around Orange County and beyond, and enjoying time with his wife and two daughters.