Three U.S. Housing Market Trends & Predictions for 2023
Reviewed by: Brandon Brown
Residential real estate has been on a fast and surprising ride over the last two years. Is it settling into a stable state, or are there more bends and curves ahead?
Experts and analysts have conflicting reports on the 2023 U.S. housing market forecast. What the current state of the residential real estate market is built on—the Pandemic Housing Boom—is unprecedented. It doesn't fall in line with the same economic indicators that have accompanied past housing booms, making it more difficult to predict whether we're headed for a gentle slow-to-stop in growth or a reversal of fortune.
Based on multiple sources and findings, we've gathered our U.S. housing market predictions for 2023 below. Wonder, when is the best time to sell your house? Keep reading to learn all you need to know and what you can expect the housing marketing to look like come 2023.
#1 Mortgage Rate Growth Will Slow
One of the most critical controls over the direction of U.S. housing market trends is what happens with interest rates.
Through late 2021, experts thought that 2022 mortgage rates would experience a slow and mild rise. The Mortgage Bankers Association (MBA) predicted a rise to 3.3% for a 30-year fixed mortgage in the first quarter of 2022 and slow growth, capping out at 4% by the end of year.1
Others were even more optimistic—for their year-end 2022 predictions of rising rates:
Fannie Mae and CoreLogic guessed 3.4%
The Truth About Mortgage blog's Colin Robertson foresaw 3.5%
Freddie Mac and the National Association of Realtors (NAR) targeted 3.7%
None of them were close when it came to rising mortgage rates. By April 2022, the average rate for a 30-year fixed mortgage rose to 5.1%, with a further increase to 5.7% in June.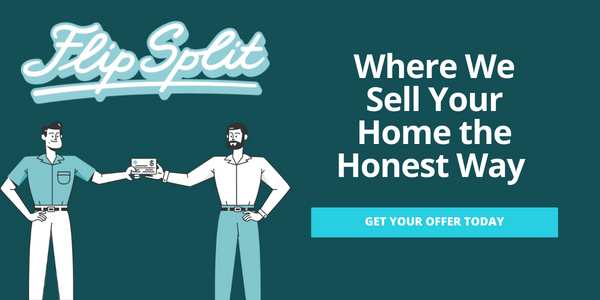 Monthly Housing Cost Example
When you stretch out the average interest rate chart over 50 years, it's calming to observe that 5% is still in the fairly low zone. In fact, since it was first recorded in 1971, the rate didn't dip below 6% until December 2002.2 Between 1990 and 2001, rates veered from 6% to 10%, and hit an all-time high of over 18% in 1981.
So why does an interest rate that's still below 6% cause so much concern? Let's take a look at how this amount of change affects homeowners' monthly housing costs when buying a house with a 30-year fixed-interest mortgage.
Purchased in December 2020:
$300,000 with 20% down ($60,000)
2.67% interest rate
Monthly mortgage payment (principal + interest) = $970
Total interest paid over the life of the loan = $109,070
Purchased in June 2022:
$300,000 with 20% down ($60,000)
5.7% interest rate
Monthly mortgage payment (principal + interest) = $1,393
Total interest paid over the life of the loan = $261,466
That's a difference of more than $400 per month—or $500+ more if the higher payments mean you can't afford an up-front 20% down payment (which triggers the monthly private mortgage insurance (PMI) requirement).
This huge jump in monthly costs in such a short time means that, in spite of low housing supply and high buyer demand, prospective buyers are suddenly faced with the prospect of getting less home for their dollar, or even being priced out of the market.
The Effect of Inflation on 2023 Mortgage Rates
One thing we know for certain: mortgage rates tend to play follow-the-leader with inflation. When inflation rises, it typically triggers a rise in interest rates, meaning higher mortgage rates, in order to keep up with the currency value.
Based on a survey of 35 economists in August, the personal consumption expenditures (PCE) index is estimated to average an annualized 2.5% by the end of 2023.3 This is higher than the prediction these same economists gave a month ago, as well as the Fed's 2% inflation goal.
Plus, this year's inflation jump has resulted in the Fed backing off on purchases of mortgage-backed securities, which further impacts mortgage rates.4
With continued inflation anticipated and a potential recession around the corner, most experts anticipate it will take years rather than months to fully stabilize the rising interest rates.

2023 Mortgage Rate Prediction
So what exactly will happen to mortgage rates as we enter and navigate through 2023? Right now we have a few sources with published predictions for 30-year fixed mortgage rates:
Freddie Mac foresees a 2023 average of 5%4
The Mortgage Bankers Association anticipates 4.8%
The Financial Forecast Center's A.I.-based prediction for March 2023 is 5.9%5
While it's unlikely we'll see a giant hike like we did earlier in 2022, we anticipate that the unstable economy will continue to keep the rate close to or slightly over 6% in 2023.
#2 Supply Will Start Catching Up to Demand
If there are only two cans of soda in the fridge and a dozen thirsty people with cash in hand, it's likely that two people are going to quench their parched throats with very expensive soft drinks.
In short, this is why prices have jumped so dramatically in the U.S. housing market: there are more people who want houses than available houses that they can (afford to) buy.
New Construction Begins to Catch Up
It's not a quick fix—it may take years for construction to fully catch up to demand—but there are some bright points in home building news. Axios released an interactive map that shows the rate of new home growth by county across the U.S., including several hot spots and suburban rings.6
Select counties in Utah and Texas have seen an increase in housing inventory up to 6.5%, and there is notable growth found in Colorado, Idaho, Montana, and along the southeastern seaboard.
Prospective Buyers Put the Dream on Hold
According to FreddieMac, the inventory of available starter homes in 2022 hit a 50-year low.7 Although this fact points toward low supply, it's also been part of lowering demand.
Affordable homes for first-time buyers are the rarest prizes in the residential real estate market, and when you combine that with adding hundreds of dollars to monthly mortgage payments due to the jump in interest rates, a significant population of would-be homebuyers has set aside plans in favor of continued rental tenancy.
Some are waiting for housing prices to fall or interest rates to return to 2020 and 2021 lows, but the rate of sales across the U.S. has slowed significantly—a 13% drop is projected for 2022—with fewer bids and less buyer competition.8
#3 Housing Prices Will Stabilize
In spring of 2020, we all battened down the hatches under stay-at-home orders and rarely left the house. We worried about jobs and small businesses and supplies, and yet a strange thing happened—home sales and values shot up.
If we're going to stay at home, people said, then we're going to do it in a newer home, a bigger home, or a remodeled home. Because of this, we saw a few things:
The price of two-by-fours went through the roof in response to unprecedented home improvement.

Commercial construction was at a stall with no new homes being built.

Home values jumped in every state in the nation plus Washington D.C., higher and higher until prospective buyers were caught in bidding wars on properties they hadn't even seen or inspected.

The buyers kept coming, able to afford the higher price tags because mortgage interest rates dropped to the lowest level in recorded history.
Now, in summer 2022, home prices and sales are slowing down. The big question is: Will home values continue to grow, or will they drop in 2023?
Two Key Predictions
Zillow stands out as prognosticating the highest growth, claiming home prices will rise from July 2022 to July 2023 at a national average of 7.8%.9 Compare this to Moody's Analytics, which predicts an average rise in U.S. home values of… exactly 0%.10
When you dig down into the latter, you'll find regional variance that includes predictions of both falling values (losing 5% in Reno) and growth (up to 4.12% in Georgia) from Moody's Analytics.
Since 1987, homes have appreciated in value at an average annual rate of 4.6%. If Moody's Analytics is correct, 2023 will see the lowest rate of home price growth since 2012.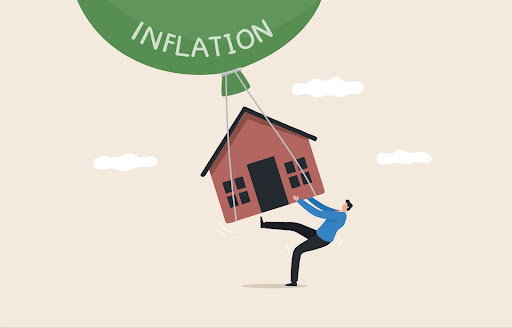 Our 2023 Home Values Prediction
The effects of inflation, rising interest rates, and a recession fear will be primary factors in continuing the slowing of home values into 2023. Rather than a full sweep of the entire country, we'll begin to see prices respond to more localized factors along with shrinking demand.
On the whole, national home prices will remain static in 2023, but at a county level there will be low to moderate gains and losses in home values.
FlipSplit: An Alternative for Prospective Sellers
Worried you missed the chance to profit from the Pandemic Housing Boom? No matter how dramatic the headlines get, you can use the knowledge of current trends and forecasts to inform your approach to selling your property. Whether you are assessing the housing market in California or beyond, FlipSplit has you covered.
One way to get the most out of a challenging sale is to partner with experts. As you may have heard, we sell houses. FlipSplit will pay the current fair market value for your house, upgrade the property, sell it at a premium price, and split extra profits with you.
Most homeowners aren't construction or real estate professionals—and some are overwhelmed with houses in disrepair or outdated design. FlipSplit has the resources to analyze home buyer trends and preferences specific to your neighborhood and make the ideal combination of renovation and marketing investment to make the selling price climb.
Unlike traditional home flippers, however, we don't deal you out of the happy ending. You'll have a window to what goes on with your home—plus, after a selling price meets an agreed-upon threshold, we share the profits with you!
Visit FlipSplit to learn more and get started on an offer for your property today.
Sources: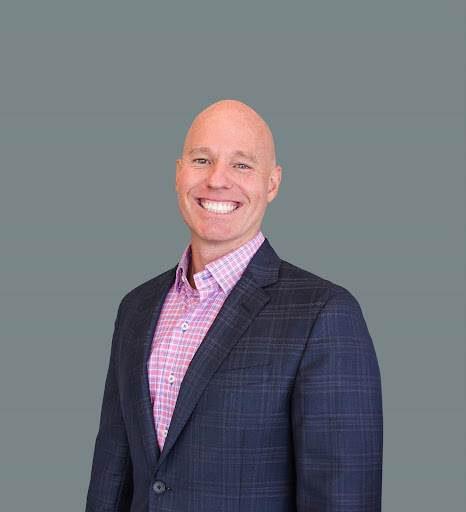 Reviewed by: Brandon Brown
As a long-time Asset Manager, Investor, Real Estate Agent, and Broker/Owner of BayBrook Realty in Orange County, Brandon Brown is one of FlipSplit's lead Real Estate experts. Having worked on over 2,000+ real estate transactions, Brandon brings a depth of knowledge that ensures clients are appropriately treated with honesty and integrity. His insights and advice have been published in numerous blogs beyond FlipSplit, and he keeps a close eye on market trends and statistics, which are updated weekly on his social media pages. Outside work, you can find him participating and serving at church, cycling, mountain biking, surfing around Orange County and beyond, and enjoying time with his wife and two daughters.