Home Appraisal Preparation Checklist
Reviewed by: Brandon Brown
The home appraisal process is an essential part of buying and selling a home. While there are certain things you don't have control over during the appraisal process, like location or market trends, you can still take the right steps as a seller to prepare for home appraisers and make the appointment as easy and efficient as possible.
First, what do they appraise?
During the home appraisal process, they inspect the property to ensure it meets the mortgage lender's requirements. Home appraisers will assess:
The

overall

home's

condition

, with specific attention paid to any damage or defects

The condition and age of appliances, furnaces, air conditioning, water heater, and other mechanical systems
The

level of

curb appeal

paired with the

quality and condition of the landscaping, roofing, and foundation

The number of rooms, bedrooms, closets, bathrooms, and windows
The quality and condition of the lighting and plumbing systems
The presence and condition of any fireplaces, swimming pools, or sprinkler systems
Any special details or features, such as granite countertops, hardwood floors, or high-end appliances
It's important to note that the home appraisal process is not the same as a home inspection, which focuses on identifying potential issues or defects.
How to Prepare for a Property Appraisal
Create a home fact sheet
Put together a home appraisal checklist comprising all the relevant paperwork that your home appraiser might ask of you. This includes:
Your most recent tax return
Homeowner's association fees
A list of all the major upgrades and improvements, including the date they were installed, the cost, and permits (if applicable)
Neighborhood information (local school districts, amenities, etc.)
Home appraisers can figure out what they need and what they don't, but putting your best foot forward and being honest means less work for them when determining the appraised value for your current home.
Clean up inside and outside
Home appraisers don't evaluate your general housekeeping, and it's understandable to have a little clutter here and there, especially if you're in the process of moving. However, excessive clutter and disarray can suggest that you haven't kept up with maintenance over the years. Appraisers will usually take pictures of the home's exterior and interior, so you want to give the impression of a tidy home.
Maintain accessibility
Related to the above, clear clutter to make pathways that allow access to all areas of the home. The appraiser isn't there to crawl under your house or slink through every bit of crawlspace, but they do need to see your attic, basement, and any usable living space (even if you're not currently using it).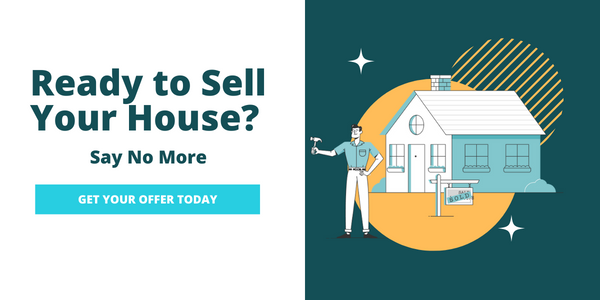 Make minor repairs
One thing that you can do to materially affect the appraisal report is to fix all those little things that need fixing. Whether it's a leaky faucet or chipped trimming, appraisers do take into account the materials and condition when determining appraised value. Peeling paint and missing door handles factor into that.
For larger, more involved repairs, consider at least getting an estimate of the cost to fix those items and tell the appraiser. 
Research your home's fair market value
It doesn't hurt to get a general idea of your home's market value prior to the appraisal. It can give you an idea of what to expect value-wise compared to similar properties in your neighborhood. Granted, surprises do happen, and the appraiser may find something that boosts or reduces your home's worth. Appraisers are also human, meaning they, too, can make a mistake. However, you can generally get pretty close just by looking at comps or using various online tools.
Get out of the house if you need to
By all means, it's okay to be in the house during the appraisal inspection, but it's also okay to get out of the house during the process. An appraisal can take anywhere from 15 minutes to a few hours. During that time, the home appraiser likely just wants to go through their evaluation without too much distraction. It's okay to let them in, leave, and return when they're finishing up. 
Be kind and polite
Home appraisers are meant to be unbiased and objective in their appraisal appointment, so how you treat them won't have much impact on the appraisal value of your home either way. At the same time, there's no reason to be overbearing, bossy, or unkind to them. It's worth being kind just for the sake of it. Be friendly, share any information that you have, and ask if they have any questions or concerns once they've finished.
Making the right home appraisal preparation checklist allows for an efficient, painless process for everyone involved. Do your best to prepare in advance, and consider asking the appraiser directly what they might need or want to see during the home inspection or possible strategies to sell a house quickly.
If you are looking to sell your home quickly, chat with a FlipSplit advisor or enter your home address to get your offer!
Sources: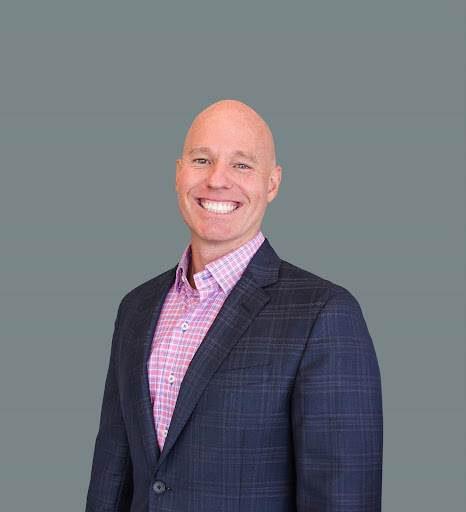 Reviewed by: Brandon Brown
As a long-time Asset Manager, Investor, Real Estate Agent, and Broker/Owner of BayBrook Realty in Orange County, Brandon Brown is one of FlipSplit's lead Real Estate experts. Having worked on over 2,000+ real estate transactions, Brandon brings a depth of knowledge that ensures clients are appropriately treated with honesty and integrity. His insights and advice have been published in numerous blogs beyond FlipSplit, and he keeps a close eye on market trends and statistics, which are updated weekly on his social media pages. Outside work, you can find him participating and serving at church, cycling, mountain biking, surfing around Orange County and beyond, and enjoying time with his wife and two daughters.