Strategies To Sell a House Quickly
Reviewed by: Brandon Brown
Selling a home is one of the most exciting moments in your life. It's a sign of new things to come, whether that's a growing family, a new job, or simply a new place to call home. It doesn't hurt that home sales can also be lucrative for you, allowing you to see the fruition of your investments.
Depending on your personal needs, you may want to sell your house sooner rather than later. Maybe you just want to get the process over with, or maybe your timeline necessitates a quick sale. Whatever the case, going through a quick sale is possible, though market trends and the behaviors of buyers can be difficult to predict. Luck does play a small part in the sale, too, but with a little work and some help from professionals, you can potentially speed up your home sale. Learn more about how to sell a house quickly below.
Work with FlipSplit
Whether you're looking for strategies to sell a house quickly or want to take your time, FlipSplit acts as both an off-market cash home buyer and a house flipping company. This means you can sell your home at a fair price with the ease of no-hassle renovations that increase your home's market value which you in turn can benefit from after the home is resold.
At FlipSplit, we have vast knowledge about the buyers and seller's market and can guide you through each step of the process. When any problems crop up, we have the tools and training to handle it. All of that contributes to a smooth sale that can keep any delays and speed bumps to a minimum. The fewer problems in the process, the faster you can move out. FlipSplit can close in as little as 72 hours or as long as 90 days, whatever is more convenient for you.
Set the Right Price
The right asking price can bring in potential buyers without you needing to even lift a finger. Price your home too low, and you risk losing money. Price your home too high, and you risk scaring off buyers. So, it's important to be reasonable and realistic towards your pricing strategy. Overpriced homes tend not to sell. Keep in mind that how much you initially paid for the property is probably vastly different from what the current market dictates.
You can look at comps (similar homes in your neighborhood) or use online home estimate tools to get a general idea for your home price range.
Make Upgrades
You don't have to make massive upgrades or remodel your entire home, neither of which will guarantee you a positive return. However, smaller upgrades, particularly in your kitchen and bathrooms, can significantly transform your space and make your home more attractive and welcoming to potential buyers.
Do a quick walkthrough, looking at things that could use a little extra care. Replace old light fixtures and faucets. Consider replacing your cabinet hardware. Even a new lamp and a fresh coat of paint can go a long way into brightening and warming a room.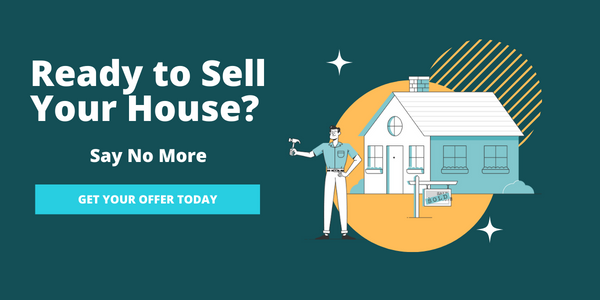 Declutter
One of the keys to selling a home is helping a prospective buyer imagine living there. That can get hard when your home is full of boxes and general clutter. Of course, that can be hard to control if you are preparing for your own move, but do your best to keep your home clean and easily viewable. Storage space is always a plus for buyers, so clearing away clutter can make closets, cabinets, and other storage spots seem bigger than they actually are. Consider renting a storage unit or asking a friend or family member to take some items off your hands temporarily.
You can keep your furniture and larger items in place, but clear away anything that you don't plan to use in the near future. That includes:
Out-of-season clothing
Random books and media
General décor
Anything sitting in the back of your closet
This is also a good time to depersonalize your home. Part of helping a buyer envision living in the property is removing any reminders that you still live there. You essentially want to create a blank slate. Clear away family photos, mail, documents, and other personal items.
Enhance Curb Appeal
Spend some time making the exterior of your home as appealing and pleasant as possible. The outside of your home is the first thing that any buyer sees, both in real life and in online listings. No matter how great the interiors are, a house that looks in disrepair or potentially haunted will get skipped over by any buyer.
Trim your lawn and hedges. Consider pressure-washing your exterior walls, doors, and windows, and maybe even give your exteriors a fresh coat of paint. Get rid of any dust, cobwebs, and bird droppings. Clear out your gutter. Get some fresh flowers for your entry area.
Be Accommodating and Flexible
You should by all means set your own hours and free time, but if you want to sell quickly, you will likely have to accommodate the needs of buyers. That means saying yes to every showing request, even if it may not be ideal for you. That can be difficult, especially if it's a last-minute showing where you, your family, and your pets have to be out of the house in 10 minutes, but that's part of the sale. If you try to reschedule, the agent or potential buyer may refuse and move on to the next house on the list.
Sell During the Right Season
While there is no "perfect" time to buy a house, most buyers are out and about in the spring and summer, making these the best seasons to sell your home. Families are eager to move before the school year starts in the fall, and the warm weather generally makes home viewings and inspections easier and more pleasant. By comparison, winter months can be slow with the cold weather and holidays.
That said, people sell their homes all year long. While spring and summer are ideal, you are also more likely to deal with other home sellers, which means more competition. Depending on your situation, you may not have a choice. If you can hold out, the first half of May is considered the best time to sell. Homes listed then tend to sell an average of six days faster.
On average, it takes about 60 days to sell a home, but even faster sales can take at least a month. As much as you want to rush things, try to stay patient and be open to reevaluating your strategy.
At FlipSplit, we're experts in Southern California real estate: we buy houses in Orange County, San Diego, and many other areas near you. Request an offer from FlipSplit today!
If you have any questions about selling your property, we're here to provide you with the knowledge you need. For example, if you are wondering when you should sell a rental property or what determines the appraisal value of a home? We cover these topics and more in our blog!
Sources: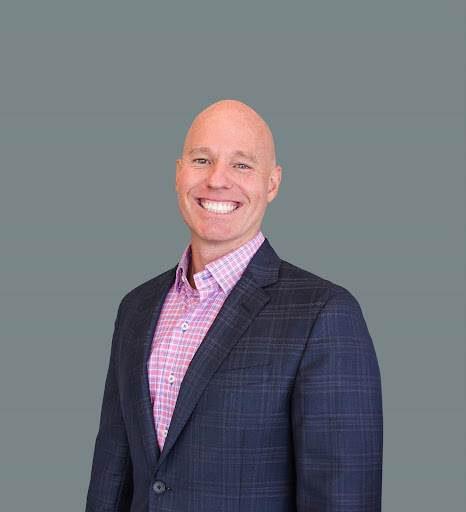 Reviewed by: Brandon Brown
As a long-time Asset Manager, Investor, Real Estate Agent, and Broker/Owner of BayBrook Realty in Orange County, Brandon Brown is one of FlipSplit's lead Real Estate experts. Having worked on over 2,000+ real estate transactions, Brandon brings a depth of knowledge that ensures clients are appropriately treated with honesty and integrity. His insights and advice have been published in numerous blogs beyond FlipSplit, and he keeps a close eye on market trends and statistics, which are updated weekly on his social media pages. Outside work, you can find him participating and serving at church, cycling, mountain biking, surfing around Orange County and beyond, and enjoying time with his wife and two daughters.