An In-Depth Look at Common Housing Code Violations + 7 Ways to Avoid Them
Reviewed by: Brandon Brown
Whether you're trying to list your property or simply pass an upcoming inspection, housing code violations can give your home, sweet home a sour reputation.
Many simple violations can be easily identified and fixed (or avoided altogether). Other, more serious issues, can also be prevented with a watchful eye and some regular property maintenance.
Housing codes vary by state and county, but some common trends ring true across most jurisdictions. To help you identify and remedy issues, we've composed a housing code violations list detailing savvy solutions to bring your property up to snuff. Not to fear, if you're wondering "Can you sell a house with code violations?", the short answer is yes.
As a property owner, with this knowledge in your toolbelt, you can tighten up any loose ends (and bolts) to ensure your house is in immaculate condition for its next inspection.
#1 Missing Monitoring Devices
Like most things, it's best to start in the simplest and most obvious places when looking for potential code violations. So, before breaking into walls to check for water damage and faulty wiring, check their surfaces to ensure nothing is missing.
Every home should have systems in place to warn the occupants in the event of a fire or carbon monoxide leak. Depending on your state, the laws governing what devices are mandatory and where they must go may vary:
Smoke detectors – Nearly every state requires hardwired smoke detectors in any new construction, and some even require them to be installed retroactively. Your location also determines how many you need in your house—from as little as one per floor in certain states to one in nearly every room in places like California.1 If you're missing a smoke detector, make sure to install one that's compliant with your state's specific regulations to pass inspection.

Carbon monoxide (CO) detectors – CO is an explosive, deadly gas that can't be seen or heard. Hence, every state except Hawaii, Indiana, Kansas, and Missouri requires all new houses to be fully outfitted with CO detectors. Depending on your specific locale, whether or not existing houses need them varies.2 Either way, installing CO detectors is a smart idea, even if they're not legally required.
If a code compliance inspector walks into your home and these devices are missing, it's two automatic housing code violation marks. In such cases, a failing grade could easily have been avoided with a quick trip to the hardware store.
Speaking of the hardware store, while you're there, you may want to pick up some screens and downpipes.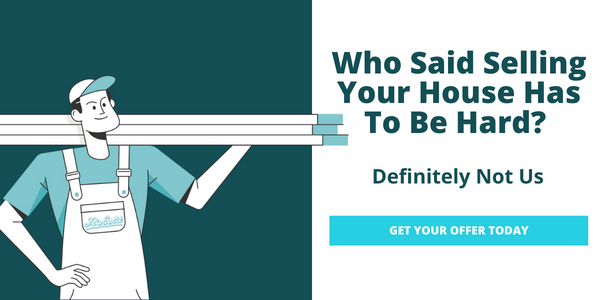 #2 Faulty or Inadequate Exterior Components
Just like with smoke and CO detectors indoors, there are exterior items on the housing code violation list that can fail your property if they're missing or damaged. Some of the most common culprits that jeopardize a property's assessment include:3
Screens – Not only can a torn-up window or patio door screen cause issues, but other areas of your house may need to be cordoned off as well—depending on the design of its structure. If your home sits on a raised foundation, you must block off the underside with an animal-proof barrier to prevent critters from nesting within.

Gutters and downpipes – If it's not a rainy day, a code compliance inspector probably won't be able to tell if your eavestroughs leak or not. They will, however, easily know if they're properly affixed to the edge of your roof. They'll also see if your downpipe isn't properly secured in place (or if it's missing entirely).
Outlet covers – Unlike indoors, your exterior outlets need to be protected from the elements. Proper weatherproof covers that prevent the rusting and corrosion of internal components should be installed to keep your power supply in pristine condition.
Electricity and moisture don't mix—inside or out. This is why, after ensuring your exterior outlets are securely covered, you should move back inside to check on your house's wiring.
#3 Electrical Issues
The energy coursing through your house's walls powers its lights and appliances, but it can also present safety hazards if the wiring is aged or improperly installed. There are a few different things to look out for when assessing if your house's cords are up to code:4
Physical damage – A little kinking and scuffing doesn't render a wire impassable. However, if the protective coating is stripped off to bear the naked metal beneath, there's cause for concern. Exposed, damaged wiring can score a property a failing grade during an inspection.

Ground-Fault Circuit Interrupters (GFCI) – GFCI are installed in places where a circuit can get easily overloaded and electrocute someone or cause a fire. They break the circuit and end the flow of electricity before any real damage can be done, and they're mandatory within six feet of all water sources, such as showers and taps.
Proper grounding – That third hole isn't just for show. While it may seem like a given that every house comes with properly ground outlets, the style didn't become mandatory until the 70s.5 Older places with their original circuitry intact may be destined to fail an inspection without upgrades.
#4 Rickety Railings
If inspecting your electrical equipment took you into the basement (or attic), you may as well check on the railings that are (hopefully) affixed next to your staircases. While it may seem like enough to have them securely screwed into the wall, there are some fairly specific rules regulating residential railings. Generally, they must be:6
34 to 38 inches in height
Secured to brackets or posts no more than eight feet apart
Capable of holding a 200-pound load
If your railings aren't as supportive as they could be, or if they're showing obvious signs of rust or structural wear, it may be time to swap them out. At the very least, make sure whatever they're attached to is solid because your inspector will certainly be looking for that as well.
#5 Structural Soundness
A solid foundation is crucial to the stability of a building, and inspectors will pick out any signs of wear and tear on your house's structure. The bad news is that if your inspection is tomorrow and your foundation is corrupted, it will probably not get fixed in time.
On the bright side, if you learn to identify and treat signs of foundation damage before they worsen, you can prolong the life of your house's structure (and pass future inspections). If you see any of the following, your walls might be slowly starting to deteriorate:7
Cracks forming on interior or exterior walls
Bouncy floors
The odor of mildew
Bent siding
Cabinets separating from the walls
All of these may be signs that your home's structure is being damaged, either by water seepage, undue weight, and stress, or other causes. While a few hairline cracks alone may not render your house unavailable, they can worsen over time and cause the foundation to start sinking.
If you catch the damage early enough, closing off small cracks with an epoxy sealant can help to prevent their spread. If your foundation issues are more serious, you may need to consult an expert to assess the damage before undergoing inspection.
#6 Unauthorized Construction
One thing you should always consult an expert (and your city's building authority) on is the construction of any permanent structures. Building without a permit and then attempting selling a house with unpermitted work can land you in hotter water than a simple failed inspection. If an inspector notices any unauthorized buildings on your property, they'll not only fail you but likely fine you as well.
Generally, you need a permit to erect any of the following:8
Structures of a certain floor area—which, for many places, is 120 square feet
Fences greater than six feet in height
Patios and awnings
Retaining walls over four feet tall
Carports and garages
Pools and spas
Solar panels and charging stations
If someone has erected any of these or another unapproved building on your private property, it won't go over well with your inspector. So, unless you want to risk demolishing it in the future, get approval from your local board beforehand.
#7 A Lack of Ample Airflow
Everything from your stove's hood vent to large equipment, such as the air conditioner, are under scrutiny during an inspection. So, to ensure everything is in proper working order, you should review them yourself before the big day.
Some of the most common ventilation issues that can lead to a failed inspection include:9
Improper venting of noxious gasses, such as those emitted from heaters and stoves
Ducts not properly strapped into place, leaving gaps between the ventilation and the walls
Air returns missing or mounted in the wrong places
Ducts and air returns clogged with dust, dirt, and other combustible materials
Blocked fans and intakes on your air conditioner
Cleaning out your ducts is simple enough work. But, if you have more serious issues or are uncomfortable dealing with your ventilation system, it may be wise to consult a Heating Ventilation, and Air Conditioning (HVAC) specialist.
Consulting specialists can get costly, however. And, if you're simply trying to get your house up to code to put it on the market, there's a way to sell it even if it has violations.
FlipSplit Buys Homes, Even if They Have Code Violations
Depending on the severity of the issues affecting your home, bringing it up to code may be expensive and time-consuming. If your ultimate goal is to sell, it may be better to let it go as-is rather than invest in repairing it.
FlipSplit buys homes, even if they need work to be brought up to local standards. After putting in the necessary repairs and revamping your residential property, we sell it again—and you get to share in the profits.
If you're worried your house has building code violations and want to sell it without a hassle, contact us for a quote to see what your place is worth without the extra work.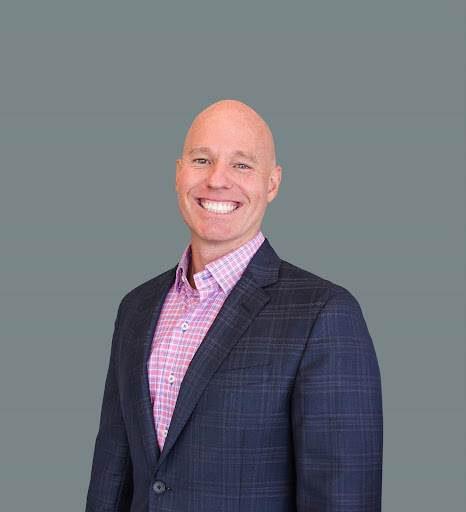 Reviewed by: Brandon Brown
As a long-time Asset Manager, Investor, Real Estate Agent, and Broker/Owner of BayBrook Realty in Orange County, Brandon Brown is one of FlipSplit's lead Real Estate experts. Having worked on over 2,000+ real estate transactions, Brandon brings a depth of knowledge that ensures clients are appropriately treated with honesty and integrity. His insights and advice have been published in numerous blogs beyond FlipSplit, and he keeps a close eye on market trends and statistics, which are updated weekly on his social media pages. Outside work, you can find him participating and serving at church, cycling, mountain biking, surfing around Orange County and beyond, and enjoying time with his wife and two daughters.
Sources: