Selling A House With Unpermitted Work: 3 Strategic Tips
In a perfect world, all the documents needed to sell your home without a glitch would be expertly organized and easily accessible. Perhaps they'd even come with the house. In the real world, though, this doesn't always happen—especially when it comes to some of the work you may have done to your property and any renovations the previous owners performed.

If you find yourself in this situation, you may wonder—can I sell a house with unpermitted work?
Unpermitted work—or any home modification that lacks authorization from your municipal government—may be common, but it can present challenges when you elect to sell your property. Fortunately, there are steps you can take to straighten out your property's permits and sell your house successfully for the right price in your local market.
What is Unpermitted Work, and How Does it Affect Selling Your House?
When you complete a major construction or renovation project on your home, it's always a good idea to first find out if that work needs a permit. Work that may require a license runs the gamut but can include:1
Home additions
Electrical updates
The installation of a swimming pool or a garage
Plumbing upgrades
Oftentimes, a home seller may not know a modification or repair requires express approval from their city (or even their neighborhood) if they want to increase the home's value. Other times, homeowners may choose to overlook this, particularly if they want a project completed as swiftly as possible.
Although skipping the permit process may allow you to speed up your projects, there is a catch. If you've had unpermitted work done on your home, either knowingly or inadvertently, you may find yourself in a legal bind when you decide to sell to a potential buyer, particularly if you fail to disclose this fact to your interested buyer.1 If you are asking the question, "What do you have to disclose when selling a house?", it's important to get clear on what is required to ensure you have done your due diligence as the seller.
Additionally, you may need to deal with the following situations once you find that prospective buyer:
Your buyer may ask you to "close out" on the permits as one of their contingents, which can considerably delay the closing process for the seller or may lead to the buyer backing out of the agreement.2
You could face fines from your local government.
Your homeowner's insurance may be nullified.
You might be required by law to bring unpermitted work up to code—a process that can be expensive.
Still, there are remedies available to help you sell your home in a hot market—even if you've added an unapproved garage, redone the bathroom plumbing, and installed some new electrical work.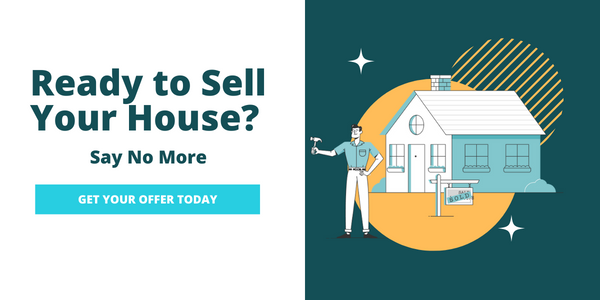 How to Sell A House with Unpermitted Work
Can you sell a house with unpermitted work? It is possible. But before selling your home, you'll want to have a strategy to ensure the process goes smoothly and you don't face the consequences of unapproved upgrades.
Generally speaking, you have three options to choose from. The best one for you may depend on the specific circumstances of your home, the work you're willing to do, and what records you have available in order to get the right price.
#1 Acquire Retroactive Permits
Obtaining retroactive permits can give you a leg up in negotiations and allow you to approach the sale of your home with transparency and confidence.
This process can require some added steps before you sell:
A home inspector or other building official will have to come to your property to ensure the modifications comply with present codes—not the codes that were in place when you or the previous owners had the construction performed.4
You may have to investigate records to determine the nature of the work that was done before you purchased the home, such as its original blueprints.4
The inspection might reveal that the work wasn't performed in accordance with local zoning and safety regulations. Whether this is due to faulty construction or modifications the previous owner made to the home is irrelevant—you may be asked to demolish the change and rebuild.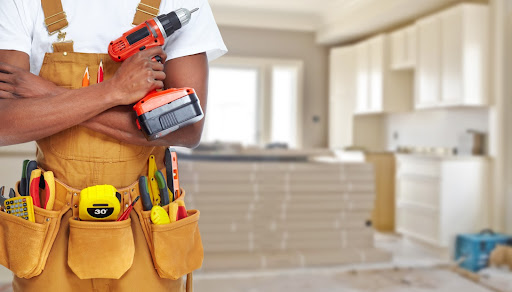 To help you stay ahead of such drastic orders, you may want to start this process by bringing in a licensed contractor before a home inspector to assess what needs to be done. The price of this "remediating" work, of course, depends on the scope of the project. Still, paying a contractor to bring your home up to code could help you retain its value.
Procuring retroactive permits—or engaging in a significant remodel—requires diligence, determination, and, importantly, time. However, if you have the records available and know the history of your home well, it could be a valuable pursuit.
#2 Offer Your Home As-Is
Your other option as a home seller is to sell your house as-is. This means you are selling your home in its current condition without promising to negotiate any repairs or updates with a potential buyer before the sale can be completed.5
If you are considering selling a house as is, it's important to note there are potential drawbacks to this option, though:
You may have to sell your home at a lower price than anticipated, or supply the buyer with a remediation credit during closing.
Your buyer may not receive the financing they need to proceed with the purchase.
Still, this option could be beneficial if you're hoping to sell your home quickly or don't have the means or records to apply for retroactive permits.
#3 Collaborate with an Investor
The first two options have a lot of caveats, but luckily, there is another way. Rather than going through the rigors of securing retroactive permits or dealing with lowball offers, you could attempt to sell your home to investors, who may see the home's potential and market value, and deem it a savvy return on their investment.
Better yet? You could work directly with a buyer who will purchase your home in its present state, perform the renovations needed to render it up to code, increase its resale and market value, sell the property—and share the profits with you.
Streamline the Process with FlipSplit
Selling a house with unpermitted work can sound intimidating if you don't know where to start—but if you find the right investor, the process could be a breeze. FlipSplit is the partner to bring on board if you choose this option.
We buy houses as-is and bring in a crew of expert contractors to make smart, strategic renovations. Once we've sold your up-to-code, skillfully, and beautifully renovated home, we'll split the profits with you. This banishes the need to market your home, fund the remodel costs, and wait for municipal approval.
To find out more, visit our website, where you'll find info on the difference between under contract and pending, why your house isn't selling, how to navigate the online selling world—and more.
Fast, effective, and valuable, we are the company to call for a streamlined, accelerated, and profitable selling process.
Sources: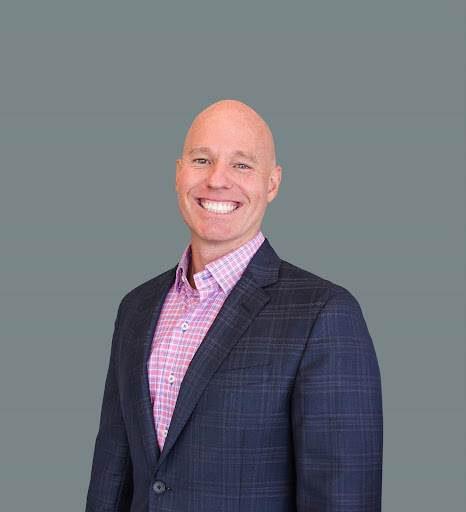 Reviewed by: Brandon Brown
As a long-time Asset Manager, Investor, Real Estate Agent, and Broker/Owner of BayBrook Realty in Orange County, Brandon Brown is one of FlipSplit's lead Real Estate experts. Having worked on over 2,000+ real estate transactions, Brandon brings a depth of knowledge that ensures clients are appropriately treated with honesty and integrity. His insights and advice have been published in numerous blogs beyond FlipSplit, and he keeps a close eye on market trends and statistics, which are updated weekly on his social media pages. Outside work, you can find him participating and serving at church, cycling, mountain biking, surfing around Orange County and beyond, and enjoying time with his wife and two daughters.