How Fast Can You Close On a House With Cash?
You want to sell your home and sell it fast. You ask around and hear from blissful sellers who describe a fast, seamless process to sell their home to a cash buyer. Your ears perk up at the word fast.
You wonder: How fast can you close on a house with cash?
In some cases, you can sell your home to a cash buyer in as little as 14 days.1 However, selling your home quickly usually requires significant cooperation and aligning priorities between you and the buyer. Selling a house to a cash buyer can be a beneficial route to take as a home seller. You'll just want to make sure you have all your ducks in a row first.
Read on to learn more about how to sell your home quickly to a cash buyer.
What Determines How Quickly You Can Close a Real Estate Transaction?
How fast can a house close with cash? This depends on several factors related to both you and the buyer. These include:
The buyer's finances – When you receive a cash offer from a buyer, you should always request that they demonstrate proof of funds. You can request that they obtain a document from their bank that shows they can pay for the home in cash. This will prevent financial tie-ups later.
Home inspections – An offer that requires a home inspection will take longer to close than one without. This is because it takes time to schedule and conduct the inspection. If repairs are needed, then the closing can be pushed back even further.
Your moving timeline – If you have a new home that you plan to move into in four weeks, then you need a closing date that coincides with that or a plan to stay somewhere else with all of your things. Sometimes the trickiest part of selling a home is coordinating the closing date with your moving plans.
Willingness to concede certain things – You have to be willing to work with the buyer to close a cash real estate sale quickly. Sometimes a buyer will request that you cover the closing costs, lower the price, or accept another contingency in return for a faster closing date.
As the seller, you must weigh the importance of a sooner closing date vs. the other factors involved. Cash sales can mean getting the house off your hands quicker than selling to a home buyer that needs to take out a mortgage loan. However, in some cases, accepting an offer in cash may translate into a lower purchase price or lower closing costs.
The Cash Offer Process
So, what exactly does accepting an all cash offer vs financing entail? The cash offer process looks a little like a traditional home sale without the worries over where the buyer is going to obtain financing. In general, the process includes the following steps:
Price your home appropriately and list it for sale – You'll receive more offers if your home is fairly priced. Although an appraisal isn't required for cash buyers, you may want to get an appraisal for your reference to ensure your home is listed at fair market value.
Review your cash offers – Once your home is listed and you receive offers, you'll want to review them carefully. Keep in mind that the sales price isn't the only thing you need to consider about an offer. Additional costs, contingencies, and closing time frames can strengthen cash offers beyond the actual price of the home.
Work out contingencies with the buyer – The biggest factors that determine how fast a cash offer can close are contingencies. For example, if your buyer wants a home inspection, the sale may take longer to complete. If time is critical in your situation, a slightly lower offer without any contingencies might be the best option. Additionally, some offers may come with the contingency that you pay the closing costs. Nonetheless, negotiating a cash offer on a home can greatly benefit both the home seller and home buyers as long as both parties do their due diligence.
Set a closing date – Some cash home sales can close as quickly as two weeks after the accepted offer. You and your buyer will choose the closing date based on your needs and any other restrictions in the offer.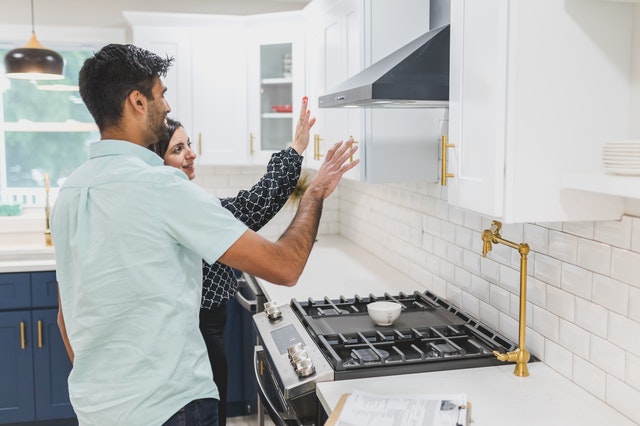 What Can Interfere with a Cash Sale?
There are a few things that can interfere with how quickly your cash home sale can go through. They might include:
A problem found during the home inspection
The buyer fails to demonstrate proof of funds
Closing costs, escrow payments, and other financials weren't clearly outlined in the offer
Ultimately, you can avoid these potential pitfalls by ensuring that you're reading each offer carefully and making the best decision based on your financial and other needs before a cash purchase is made.
Close On Your Home Quickly With FlipSplit
There are many benefits of accepting a cash offer on a house. A cash transaction is an excellent choice when you need to sell your home quickly. That's because the cash offer closing time is generally much faster than a traditional offer. However, there are still some potential pitfalls to a cash transaction. You can avoid these by selling your home to FlipSplit.
At FlipSplit, we buy houses for cash. Then, we renovate by adding value-maximizing upgrades. We sell the home after we've renovated and split the profits with you. We can close on most sales in as little as 72 hours or as many as 90 days. The closing date depends on your timeline and needs. No matter where you're located, we buy houses in Los Angeles, San Diego, and plenty of other cities throughout Southern California. Start your free home assessment today!
At FlipSplit, we specialize in buying and selling Southern California real estate; in fact, we buy houses in San Diego, Long Beach, and countless other areas. Contact us today to find the home selling solution to fit your real estate needs.
Sources: