How To Avoid Foreclosure On Your Home
Reviewed by: Brandon Brown
Buying a home is a significant financial responsibility. Beyond the monthly mortgage payments, there's the cost of homeowner's insurance, utility bills, taxes, maintenance, and repairs.
Unfortunately, if you begin to fall behind on your mortgage payments, your home could become subject to foreclosure proceedings.
Luckily, there are resources to help out homeowners when they hit financial roadblocks.
In this short guide, we'll explain the ways to avoid foreclosure—both well in advance, and if you're already behind on payments.
Step 1: Strive for On-Time Payments
When you take out a mortgage loan for your home, it's important to carefully read your paperwork and ask questions at closing. Make sure you're crystal clear on the following:
Mortgage Payment Amount
Mortgage Payment Due Date
Late Payment Penalties
If you submit your payment a few days after the technical due date, many lenders will give you a free pass. After a set number of days (usually around two weeks), lenders will start to apply late fees, and then begin the foreclosure process.
Being late on your payments a few times won't lead to foreclosure proceedings. So, when should you start to worry?
Laws vary by state, but generally, your lender can start the foreclosure process after 120 days without payment1.
That doesn't mean you'll lose your home right away. However, it's better to take action well before the case makes it to court.
Step 2: Call Your Lender if You've Fallen Behind
If you know you're behind on your mortgage payments, the last thing you should do is avoid the problem. You should read and respond to all correspondence from your lender. In addition, make a phone call to discuss the following options:2
Forbearance – During the COVID-19 pandemic, homeowners with loans granted through the Federal Housing Authority (FHA) were eligible for a temporary pause on payments.3 But a pandemic isn't the only circumstance that can grant you forbearance. If you or a family member has lost work or fallen ill, call your lender to discuss temporary forbearance and a plan to catch up on your payments.
Reduced Payments – Even if you're not able to pay your full monthly mortgage payment, continuing to make payments can help improve your situation. These will be applied to the earliest due payment.
Partial claim – If you borrowed through the FHA, you could be eligible for a zero-interest loan in the amount that you owe. Likewise, you can ask your lender if they offer an "advance claim" loan.
Loan modification – In some cases, your lender may be willing to make a loan modification and add your past-due balance to your total loan amount. This could potentially result in an elevated interest rate, higher monthly payment, or longer loan term. Before agreeing, talk to a mortgage counselor to understand if this step is in your best interest.
The most important thing here is to continually communicate with your mortgage lender and apprise them of your situation. In most cases, your bank would much rather help you catch up on your payments than foreclose and attempt to resell your home.
If you don't feel comfortable talking to your mortgage lender, keep in mind that there are other resources.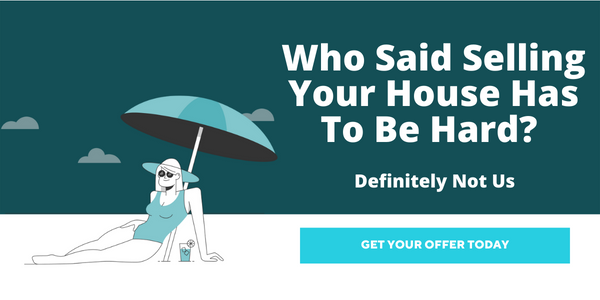 Step 3: Contact a HUD Counselor
The U.S. Department of Housing and Urban Development has qualified counselors who can help you understand your options, including any offers to sign a new loan at a higher monthly payment or interest rate.
Contact a local HUD counselor and discuss the following:
Your mortgage rights and the specific agreement you signed with your bank
Your state's mortgage foreclosure laws
Options for repayment and loss mitigation
As impartial third parties, you can rest assured that they have your best interests in mind.
Step 4: Create a Budget and Consider your Assets
A HUD officer can also help you figure out how to best manage your finances. Until you call, here are our best tips:
Prioritize your mortgage over other debt – If you're struggling to keep up with your payments, it's possible that other bills are competing for your attention. Right now, make your mortgage payments your number one priority. You'll need to figure out another plan for your debt in the long term, but your house is a significant asset that appreciates in value over time. Keeping it can help ensure your long-term financial health.
Cut excess spending – You can only tighten your belt so much, and there are some expenses you simply can't avoid. No matter what, continue to buy necessary medications and pay for doctor's visits. But if there are any monthly payments you could get rid of—whether a cable subscription or gym membership—consider doing so, at least temporarily.
Weigh your assets – If you have assets like jewelry, a second car, antiques, or other valuable possessions, consider selling them to make back payments on your mortgage. It can be difficult to part with something you love, but making progress on your balance-owed can help convince your lender you're serious about catching up.
We know this is a difficult period. Keep in mind that you always have options. As you weigh them, be aware that some are too good to be true.
Step 5: Say "No" to Help From For-Profit Companies
When you're past due on your mortgage and in financial trouble, it's tempting to look for easy fixes. Some for-profit companies advertise services to "reverse mortgage foreclosure." Be cautious of any services that:4
Requires a fee – This money is often better used toward your mortgage payments, since you may not see results.
Says they cancel your loan – There could be a mistake in your mortgage paperwork. But since you and your bank hired lawyers at closing, it's highly unlikely. Even if there is an error, it probably wouldn't void the entire loan.
Tells you to ghost your mortgage company – As we've already explained, this is exactly the opposite of what you should do. Communication is key.
Provides a guarantee – Unfortunately, no one can guarantee that they'll be able to reverse your foreclosure. If you talk to a qualified attorney, they'll tell you the same. It may be worth hiring a lawyer, but it's not worth hiring someone who makes a promise they can't keep.
As mentioned above, there are free resources available through the HUD. If you do need more help, consult with a qualified attorney rather than a for-profit mortgage company.
Step 5: Hire a Lawyer
If your mortgage foreclosure progresses to court, you'll need to file a response to your bank's case. Otherwise, the default judgment will favor your bank. The legal proceedings around foreclosures are complex, requiring you to respond to each one of your lender's claims with one of the following options:
Admit
Deny
State you don't have sufficient evidence to respond
When you admit to a fault, the bank will not have to prove its case. Therefore, you'll need to deny the claims.
Likewise, you can provide counterevidence to the bank's case.
If this sounds complicated, it's because it is. Hiring an attorney could potentially help, but be aware that legal fees may only add to your debt.
Step 6: Consider a Sale
When you're facing foreclosure, it's possible that you'll lose your home and all the money you've invested in it over the years. Besides this significant loss, your credit score takes a substantial hit. This mark on your financial record can make it difficult to secure financing for another home loan in the future.
In these cases, looking into different home selling options can be the best way to avoid foreclosure and its consequences.
How can you sell your home before foreclosure?
Talk to your bank – Even if the profit from the home is less than the balance you owe, they might prefer a pre-auction sale.
Discuss relocation expenses – If you leave the home clean, your bank may even provide help with the cost of relocation.
See if a profit is possible – A high enough profit might even serve as the downpayment for a new, more affordable home.
The only catch? You'll need to act quickly before the bank takes your home to auction.
Finding a Buyer
Don't try to list your home through manuscript listing services (MLS) yourself.
If your home is already move-in ready, with no need for upgrades, repainting, or repairs, you could always work with a real estate agent. Just keep in mind that, as the seller, you'll likely pay for both realtor's fees (in the form of a set percentage of the sales).
If your home is already in pre-foreclosure, it can be ideal to work with an instant buyer (iBuyer). Instant buyers use data and technology to make cash offers for your home. Because many iBuyers purchase homes "as-is," transactions can close without inspections, appraisals, and other traditional steps of the home buying process—sometimes within a matter of days.
Find a Quick Buyer With FlipSplit
At FlipSplit, we know how stressful it is to sell your home with the prospect of foreclosure looming in the background.
That's why we keep things simple.
Input your address and a few details about your home, and we'll make you a cash offer. If you like what you see, it's possible to close within days—without realtor's fees or legal costs. Then, we'll make upgrades and repairs and put your home on the market. Any excess profit we'll split it with you! If not, you can rest easy knowing you got top-dollar for your home. If you're in a rush and are looking to sell your house fast, let FlipSplit take care of the home-selling process, quickly and hassle-free.
The world of real estate often leaves people with several unanswered questions. Be sure to explore our blog articles on "Selling a House That Needs Work" and "What Does It Mean When a House Is Off Market?"
Sources: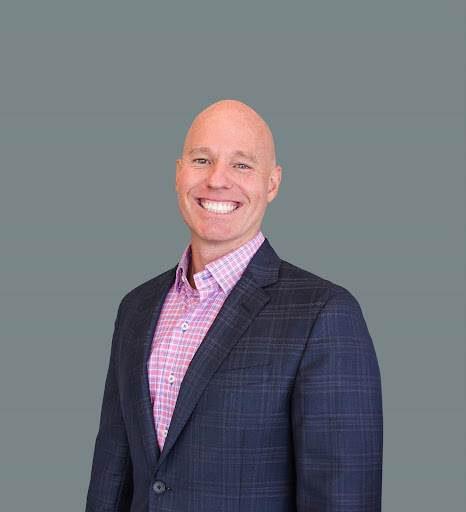 Reviewed by: Brandon Brown
As a long-time Asset Manager, Investor, Real Estate Agent, and Broker/Owner of BayBrook Realty in Orange County, Brandon Brown is one of FlipSplit's lead Real Estate experts. Having worked on over 2,000+ real estate transactions, Brandon brings a depth of knowledge that ensures clients are appropriately treated with honesty and integrity. His insights and advice have been published in numerous blogs beyond FlipSplit, and he keeps a close eye on market trends and statistics, which are updated weekly on his social media pages. Outside work, you can find him participating and serving at church, cycling, mountain biking, surfing around Orange County and beyond, and enjoying time with his wife and two daughters.