How To Sell A House That Needs Work
Reviewed by: Brandon Brown
Is your home teetering on the brink of disarray? Or at least a couple days away from kids throwing paint on the walls? Well, if you own a home that's in need of repairs and you're looking to sell, you generally have a few different home selling options. You could put in the work yourself to shape up your home, fix only the critical repairs, or sell your home as-is.
Follow this quick guide to learn everything you need to know about selling a house that needs work.
Breaking Down The Three Options
As mentioned, there are three typical options homeowners take when selling a home that needs work:
Fix it yourself – You could try to fix and replace everything that's wrong with your home to increase its value, then sell to a potential buyer who wants a turn-key home where everything works from day one. However, major repairs and renovations can be very costly and time-consuming.
Structural repairs – Another option is to complete extensive repair to only the most important structural elements, ignoring the more cosmetic issues. With this tactic, you could try to find a prospective buyer who's looking for a fixer-upper house at a lower initial cost. Still, structural and safety repairs are the most expensive kind of renovation, and it may be challenging to find a person willing to take on your fixer-upper home if there is a lot of work to be done.
Sell as-is – The final option is to sell your house as-is, without investing your money in repairs and renovations. Although your as-is house will be less valuable on the real estate market than a similar house that's ready to be moved into immediately after the sale, you can still attract the attention of investors who want to buy your home so they can fix it and flip it for profit.
This final option—to sell your home as-is—is one many homeowners find intriguing, due to the convenience. To that end, let's break down the nuances of selling your home as-is.
When Should You Sell Your House As-Is?
Selling your house as-is can be a great option for homeowners dealing with a number of different circumstances, such as:
The condition of the home is too poor, and the cost of repairs is very high
You need to move as soon as possible and are looking to sell your house fast
You don't have the time to invest in the necessary repairs or find the right potential buyer
The house has been foreclosed upon
You inherited the house from an owner who lived there for decades without renovating
The house was extensively damaged in a natural disaster, fire, or flood
For these reasons and more, homeowners decide to market their homes not for individual homebuyers, but for investors who will provide a simple cash offer. Investors don't require the normal assurances and guarantees that homebuyers look for when agreeing to a purchase.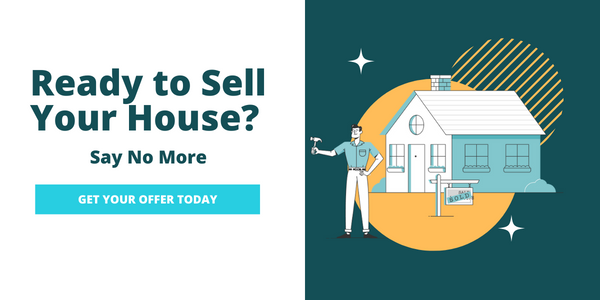 What Investors Look For in an As-Is House?
Like homebuyers, investors are interested in your house's location, school district, neighborhood safety, and other similar concerns. Although these factors will come into play when making an offer, a real estate investor is much less likely than a prospective buyer to walk away from a deal based on these concerns.
Instead, investors will have a more calculated approach when evaluating your house. To determine your house's value, investors will work with contractors to get estimates and appraisals about the cost of renovation.
Before they put ink on any deal, an investor will have a pretty good idea of how much the after-repair value of your house will be (and how much profit they will make from that transaction). So, when deciding what amount of cash to offer you for your property, an investor will subtract these three items from the after-repair value of your house:
Original amount paid for house
Total repair costs
Holding costs (such as property taxes they'll have to pay before they can flip the house)
Profit margin (what percentage of cost they need to recoup to make money)
How To Earn A Higher Cash Offer From An Investor
When selling a house as-is, you have to expect to be compensated less than if you were selling a traditional house to a homebuyer. However, there are still things you can do to respond to a lowball offer and increase your payout like getting your own contractor estimates.  
If you don't get your own estimates on the cost of major repairs, you'll just have to take investors at their word. For example, they may give you a low offer because they say it will cost them $10,000 to repair your roof. However, if you get an estimate from a contractor who says the roof repairs will only cost $5,000, you can bring those numbers to the negotiating table and get a better deal.
How To Get A Cut of the Profit When You Sell A House That Needs Work
By selling your house as-is with FlipSplit, you're guaranteed to get fair market value. But that's not all. Here at FlipSplit, we fix and flip your home, then we split the profits with you!
Here's how it works: FlipSplit pays for your house in cash, then tells you how much money we think it will cost to rehab your home. From there, we estimate a final sales price we think we can get and set a participation benchmark that you could begin obtaining 50% of the profits. If we earn any amount above that profit participation threshold, we'll split it 50/50 with you.
Protect yourself against market downturn by working with FlipSplit. No matter how the final sale goes, you keep 100% of the money we paid upfront for your house. Conversely, protect yourself from FOMO and have a hook in the water with our profit participation. If the market continues to rise after your sale and the rehab looks amazing you'll stand to gain. To get started today, simply enter your home address and we'll make you an offer as soon as possible.
The process of home buying and selling is intimidating for new-comers and veterans alike. Continue exploring our blogs on "What Does It Mean When a House Is Off Market?" and "Ways to Avoid Foreclosure" to get a better understanding of the industry and best practices when you're in it.
Sources:
Zillow. How to Sell a House As-Is When It Needs Repairs. https://www.zillow.com/sellers-guide/how-to-sell-a-house-as-is-when-it-needs-repairs/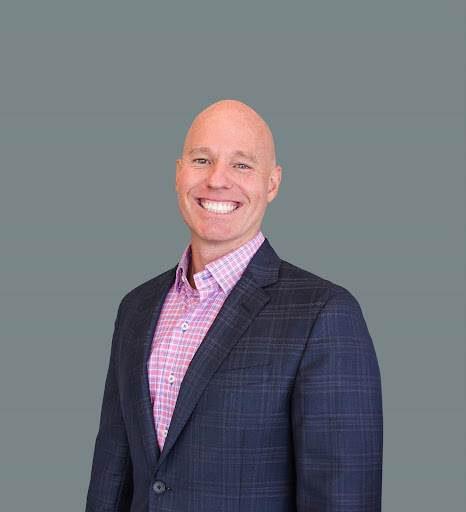 Reviewed by: Brandon Brown
As a long-time Asset Manager, Investor, Real Estate Agent, and Broker/Owner of BayBrook Realty in Orange County, Brandon Brown is one of FlipSplit's lead Real Estate experts. Having worked on over 2,000+ real estate transactions, Brandon brings a depth of knowledge that ensures clients are appropriately treated with honesty and integrity. His insights and advice have been published in numerous blogs beyond FlipSplit, and he keeps a close eye on market trends and statistics, which are updated weekly on his social media pages. Outside work, you can find him participating and serving at church, cycling, mountain biking, surfing around Orange County and beyond, and enjoying time with his wife and two daughters.