Should I Downsize My House? 6 Indicators It's Time To Sell
Reviewed by: Brandon Brown
Has binge-watching Tiny House Hunters during lockdown got you wondering, should I downsize my house? while daydreaming of ways to simplify your living space? Or perhaps you have plenty of unused space and you're thinking of downsizing to a smaller place.
You don't need a tiny house you can tow behind a truck to reap the benefits of a smaller home—reducing your square footage even by a small percentage can pave the way for a low-maintenance lifestyle you'll love.
Keep reading for some of the telltale signs that it's the right time to trade your current space for something smaller. You'll even discover a few tips for downsizing your home along the way.
#1 You've Got Too Much House
One of the most obvious signs that it's time to downsize is that your house just feels too big.
Your home was just the right size through the hustle and bustle of raising a family, but now that the kids are grown and you've turned your youngest daughter's bedroom into yet another sewing room or storage space, you might have more unused space than you need.
Southern Living suggests that a cozy 1,500 square feet is just the right amount of house for a couple to live comfortably and maximize space usage.1
Swapping out a larger home for a smaller property might be a good idea, especially if you're empty nesters.
Downsizing doesn't need to mean squeezing into the smallest space you can find, though. Moving to a better-suited floor plan for your stage of life, like a ranch house instead of a colonial or an area with lower taxes and more green space are also ways to downsize.
While your current home may hold many memories, downsizing is all about finding the right fit for your current and future lifestyle needs.
#2 You're Preparing For Retirement
As you're counting down the days until your last timecard punch, you're likely daydreaming about all the fun, free time and travel you'll experience once you enter the golden years of retirement.
Even with a hefty nest egg, it's a smart choice to downsize your living space and reduce your overhead expenses to free up your finances for cruises and country clubs.
Downsizing your home a few years before you retire will give you a jump start on savings as well—with less of your income going toward housing costs, you'll be able to pad your 401k instead of paying to heat extra unused bedrooms.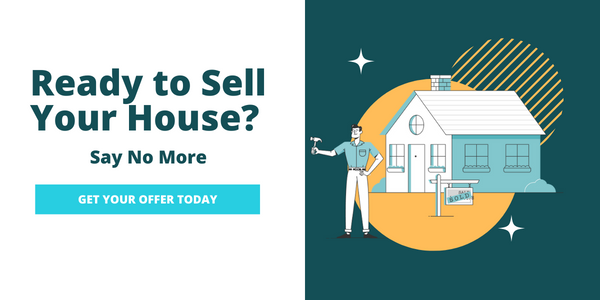 #3 Clutter Is Overwhelming
The downsizing process isn't only beneficial for empty nesters or in years leading up to retirement. Downsizing to a smaller space can help with decluttering. If you're feeling overwhelmed by all the "stuff" in your house, decluttering and downsizing can help clear your mind and free your space, giving you a fresh start.
When you downsize to a smaller home, you've got less room to stash all the extras you've accumulated over the years. Knowing you can't take it all with you will make parting with excess books, clothes, and tchotchkes a little easier.
#4 You're Looking To Lower Your Living Costs
In some cases, downsizing can have other benefits, like increased cash flow. Transitioning to smaller homes comes with a bevy of financial benefits, including:
Reduced upkeep costs
Lower utility and tax bills
Manageable rent or mortgage payments
More cash on hand
Greater ability to pay down credit card debt
Downsizing to a smaller property frees up much-needed finances and gives you a greater sense of financial security. According to a Consumer Affairs survey, 69% of Americans feel "house poor," or that their housing costs are overwhelming their living expenses. Additionally, 3 out of 5 homeowners surveyed said maintenance and upkeep costs far exceeded their estimates.2 A smaller space may help you save extra money and provide increased cash flow.
#5 It's Time For A Lifestyle Change
Whether you're looking for a location with easier access to amenities or you're ready to be an RV nomad touring the country in comfort, downsizing opens doors to a new lifestyle. Some big adjustments you might be considering include:
Trading in a big house in the country for a cozy townhome or apartment. While serene and scenic, a secluded farmhouse might be more difficult to maintain as you age and prefer to be closer to friends, activities, and resources. In this case, you can swap out your larger home for a smaller place.
Green living. The smaller environmental footprint of a downsized space is just the place to start if you desire to adopt a more sustainable way of living.
Taking to the road. Sell or store all your possessions to travel baggage-free, trading in a brick-and-mortar house for a road-worthy home on wheels.
#6 The Market Is In Your Favor
With rising home prices and limited inventory in the housing market, you might be hesitant to downsize. However, now might actually be a perfect time to downsize your space.
According to The Washington Post, rising mortgage interest rates work in your favor when you're a downsizing homeowner since you'll likely come out of the transaction cash-positive.3
Partner With FlipSplit When You're Ready To Downsize
Wondering when should I downsize my house? No time's better than the present.
When you're ready to simplify your life, call FlipSplit.
We're an off-market homebuyer that will buy your home for cash—and at full market value, no matter the condition of your home. When you sell as-is, we take over the renovations and repairs.
And if having your home sale final within days isn't enough to convince you, FlipSplit's unique profit-share model gives you a bonus payment if your home sells above the estimated sale price, which means more cash on hand for you to maximize your new minimalist lifestyle.
Revamp your lifestyle with FlipSplit.
Sources: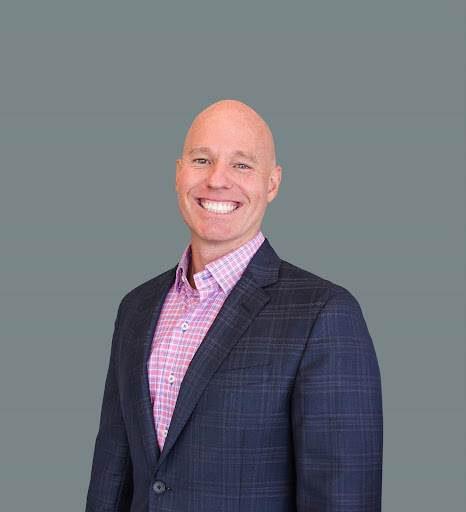 Reviewed by: Brandon Brown
As a long-time Asset Manager, Investor, Real Estate Agent, and Broker/Owner of BayBrook Realty in Orange County, Brandon Brown is one of FlipSplit's lead Real Estate experts. Having worked on over 2,000+ real estate transactions, Brandon brings a depth of knowledge that ensures clients are appropriately treated with honesty and integrity. His insights and advice have been published in numerous blogs beyond FlipSplit, and he keeps a close eye on market trends and statistics, which are updated weekly on his social media pages. Outside work, you can find him participating and serving at church, cycling, mountain biking, surfing around Orange County and beyond, and enjoying time with his wife and two daughters.