The Top Home Selling Mistakes To Avoid
Reviewed by: Brandon Brown
When you're excited about moving into a new home, the last thing you want to do is worry about your current one. In an ideal world, you'd quickly receive a no-strings-attached offer that surpassed your asking price.
However, this rarely happens. The more likely scenario is that your home stays on the market for weeks or even months while you haggle with a potential buyer over your asking price.
The good news, though, is that there are ways to make the home selling process less of a hassle while gaining more money. And it starts with knowing home selling mistakes and how to avoid them. In this blog post, we'll cover the top four mistakes a home seller will make when selling a home.
Mistake #1: Skipping Major Repairs
Even if you're the proud owner of a beautiful three-bedroom property in a desirable neighborhood, problems like a cracked foundation or leaking roof can result in low offers.
Issues that come up during the home inspection could even lead a potential buyer to back out.
One of the best ways to get top dollar for your home is to make necessary repairs. Renovations can help you sell your home closer to its listing price, and significant repairs and additions could even push the listing price higher than you'd originally asked.
In terms of repairs and renovations, consider the following:
Finishing the basement
Repairing the foundation and roof
Adding office space
Increasing light and dark space
Renovating bathrooms
Updating the kitchen
If you're unsure about making repairs and renovations yourself, FlipSplit can help. By renovating your property, FlipSplit can add value to your home before selling it to a prospective buyer. And the best part? You'll receive an equal share of this added profit. Renovating your home has never been easier.
Mistake #2: Selling at the Wrong Time
Once you've made your repairs, the next step is listing your home immediately—right?
Not quite.
One of the biggest mistakes sellers make is timing. In general, a home seller should place their homes on the market during the most lucrative selling periods of the year—spring and early fall. Waiting until early winter usually results in a home lingering on the market for longer, although this can vary by region.
To avoid timing mistakes, sellers should be aware of the following general guidelines:
August and December tend to be the worst months for a home sale. However, homes do sell every month of the year. If you're selling a home in a ski resort town, for instance, winter may be the perfect time to sell.
Homes generally sell faster when the local weather is temperate. If you live in a climate that's comfortable year-round, you're in luck. Otherwise, aim for whenever spring or early fall hits in your area. The nice weather will encourage more people to attend showings, and lush landscaping will present your home in its best light.
If you miss your fall window, you may not want to wait six months or more to sell your home. Instead, try February. Although cold in most places, February is one of the best months to sell a home. A home buyer who is anxiously awaiting the spring market may be ready to act fast.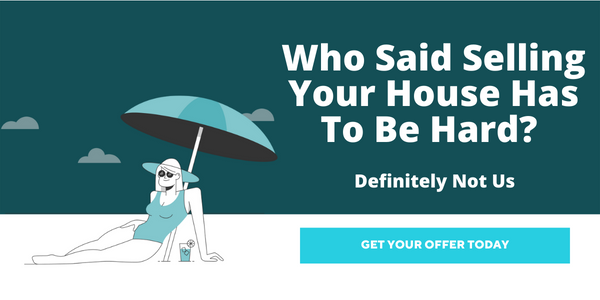 Mistake #3: Poorly Staging Your Home
It's natural to want to keep objects and personal belongings in your house until you move out. However, failing to stage your home can be a costly mistake.
For instance, oversized couches can take up too much space in a room, and too many personal belongings in your bedroom can limit the ability of potential buyers to envision the space as their own.
You don't want your home to look cluttered in listing photos or feel cramped when potential buyers visit.
Thoroughly declutter your home, or consider using the help of a home staging professional before you invite buyers' eyes.
Mistake #4: Selling Alone
As you can see, there are several tips and tricks to selling your home—and some of them come at a cost. Repairs, renovations, and home staging can cut into the profits from the sale of your home.
Due to the potentially high cost of selling, some homeowners try to go it alone without the help of a third party. However, while this is technically possible, the vast majority of for-sale-by-owner properties sell for less than the original asking price.1
And while realtors have knowledge of the real estate market, they're also costly.
This is where FlipSplit comes in. FlipSplit sells your home like a traditional real estate agent without charging commission and closing cost fees. This means more knowledge about market trends—and more money in your pocket.
Looking for more information on the closing process for sellers? Or perhaps you're wondering what are the typical closing costs paid by sellers? At FlipSplit, we've got you covered.
FlipSplit: The Right Way to Sell Your Home
Selling your home can be a hassle. However, by knowing the top home selling mistakes, you can be better prepared to receive your home's full asking price.
FlipSplit makes the process of selling your home even easier. We operate in locations across Southern California, from buying homes in Riverside to flipping houses in San Diego. As a trusted off-market buyer, we're dedicated to maximizing your home's value to ensure you receive top dollar for your home.
By paying for your home's fair market value upfront with cash, renovating it, and sharing any profits from the resale with you, FlipSplit helps you focus on what matters: making memories in your new home. For further insight on selling a house to a cash buyer, visit FlipSplit today.

Sources:
U.S. News. 12 Mistakes To Avoid When Selling Your Home. https://realestate.usnews.com/real-estate/articles/mistakes-to-avoid-when-selling-your-home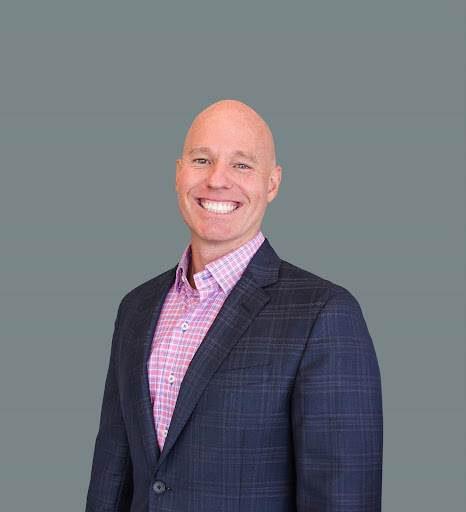 Reviewed by: Brandon Brown
As a long-time Asset Manager, Investor, Real Estate Agent, and Broker/Owner of BayBrook Realty in Orange County, Brandon Brown is one of FlipSplit's lead Real Estate experts. Having worked on over 2,000+ real estate transactions, Brandon brings a depth of knowledge that ensures clients are appropriately treated with honesty and integrity. His insights and advice have been published in numerous blogs beyond FlipSplit, and he keeps a close eye on market trends and statistics, which are updated weekly on his social media pages. Outside work, you can find him participating and serving at church, cycling, mountain biking, surfing around Orange County and beyond, and enjoying time with his wife and two daughters.