What Does Off-Market Mean?
Reviewed by: Brandon Brown
What does it mean when a house is off market?
Some houses noted as "off-market" are simply off the housing market and not for sale. 
Off-Market Definition
But more frequently, the term "off-market" is used to refer to homes that are very much for sale, even though they're not listed through the multiple listing service (MLS). While they're technically "on the market," they won't show up on popular sites like Redfin and Realtor.
How can you buy or sell a home through an off-market deal? This is your guide.
Off-Market Listings: Terms to Know
Before we dive into the benefits of buying or selling off-market, it's important to understand a few frequently-used terms or phrases that you might not be familiar with, particularly regarding the status of a home.
Under Contract: If a home is listed as "under contract", this means the buyer and seller have agreed to the terms of an offer, but the contract is not yet finalized. Though both the buyer and seller are committed to this transaction, there is still a possibility that the deal could fall through, depending on the contingencies laid out in the contract.
Contingent: If the status of a home is listed as "contingent", it indicates an offer on the home has been accepted by the seller, but the deal is not finalized until a certain event takes place (known as a contingency), such as a home inspection or mortgage approval. If this event doesn't occur within a given period, the deal will not go through. This term is also commonly used when the prospective buyer is waiting for their current home to sell before they can commit to buying the new property.
Pending: If a home is listed as "pending", that means all contingencies have taken place but the home sale is not yet finalized. This is typically the final stage of a home under contract before the deal goes through.
Why Sell Off-Market?
First things first—of all the home selling options, why would a homeowner choose to sell their real estate off-market, risking the appearance that their property is not for sale?
Today's current real estate market has more buyers than it does inventory.1 This means great opportunities for sellers since there's always the potential for multiple offers and bidding wars.
But an off-market listing, aka pocket listing, has some potential advantages.
Lower commissions – In real estate transactions, sellers typically pay their realtor's fee and the prospective buyer's realtor fee (usually as a set percentage of the sale). But setting up a pocket listing makes it possible to circumvent realtors or pay only one fee.
Higher sales price – Sometimes, a property lingers on the housing market for more than 30 days. In these cases, a potential buyer might start to present a low-ball offer. But when there's no official listing, there's no stigma attached to a longer sale time. Likewise, the sense that the listing is "exclusive" could make the home seem more desirable.
Less hassle – Selling a home means open houses and showings. If your home is on the market for weeks, it could receive a parade of visitors, upending the balance of daily life. There's also a financial cost to repeatedly cleaning and tidying up! Beyond the burden of showing, it can be overwhelming to sort through multiple offers. Off-market listings might result in fewer offers, but they allow the seller to maintain more peace of mind.
Faster sales – Need to sell your house fast? You could always work with an instant buyer (iBuyer) who will make a cash offer on your home based on market data. If you like the offer and purchase agreement, it's sometimes possible to close this type of off-market sale within days.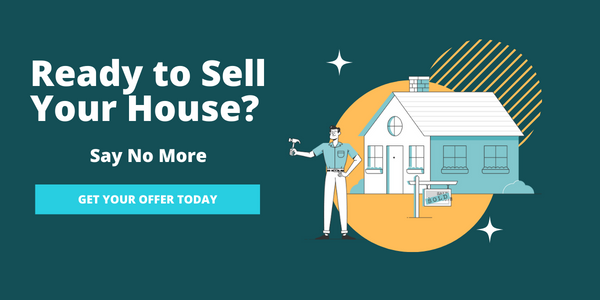 Why Buy Off-Market?
There are some clear advantages for a seller —but they apply to a potential buyer, too.
Potential market deals: It's possible to get a deal on an off-market property, whether because the seller is paying a lower realtors' fee or because there's less competition for the property.
Less competition: It's no secret that the red-hot real estate market has caused bidding wars to skyrocket amongst home buyers. If you've been outbid on several properties within your desired neighborhood or geographic area, finding an off-market property could be the best way to proceed with your real estate search.
Flexible timeline: Off market listings typically offer more flexible timelines as these homeowners aren't necessarily in a rush to sell. You'll have more time to review the property and weigh your options before making your decision.
MLS is Fighting Back
In 2020, the National Association of Realtors was able to pass a resolution requiring that members post any property they're listing to the local MLS within 24 hours. The MLS and National Association of Realtors both state that it's in the best interests of consumers and the general marketplace for all properties to be listed publicly.
And, although the National Association of Realtors is not a legal entity, it nonetheless boasts strong membership amongst licensed realtors.
But not all sellers agree with the NAR.
Obviously, what benefits realtors doesn't necessarily benefit buyers and sellers. Luckily, there are ways to avoid an MLS listing.2
Sellers can ask their listing agent to completely opt out of the MLS.
Alternatively, a sellers' agent could provide an "office exclusive" listing only to the other agents in their real estate office without posting to the MLS.
Finally, homeowners can choose to sell the property themselves, whether to an iBuyer or another off-market buyer.
Selling Your Home Off-Market
Don't want to stage your home for a photoshoot or deal with a long line of potential buyers waiting to view the interior?
The next step is to create a game plan for your off-market sale.
Step 1: Choose Whether to Use a Realtor
If you're not listing with an MLS, do you really need a realtor?
The short answer is that it depends.
A realtor can help with the following steps:
Finding qualified buyers – If you think you already have an extensive enough social network to find qualified buyers, you may not need to work with a professional.
Setting a sale price – Setting the right price for your home is key. You don't want to leave money on the table. At the same time, setting the price too high can scare off qualified buyers. If you're selling off-market, you can take your time finding the happy medium and the right buyer. But if you're concerned about selling quickly, work with a professional or choose an iBuyer.
Weighing and negotiating offers – Are you looking for a seller who will waive inspection contingencies in the purchase agreement? How much would you negotiate down over a safety issue like radon? Do you need a cash offer, or can you wait for a prospective buyer's financing to come through? If even contemplating these questions starts to stress you out, you might want a real estate agent to help streamline the process.
Step 2: Get the Word Out
Maybe you already have a friend, family member, or neighbor who is interested in buying your home. If that's the case, go ahead and ask for their offer.
If you don't have any prospective buyers, the next step is working your social network. Let the following people know you're ready to sell:
Family
Neighbors
Friends in local professional or philanthropic organizations
If you're working with a seller's agent, they'll also let financially qualified buyers know about your listing.
Then, it's time to wait and see how interest develops. Hopefully, you can circumvent staging and photography altogether, progressing right to walk-throughs for serious and qualified buyers only.
Step 3: Consider iBuyers
Beyond offers from friends and family, iBuyers can make instant cash offers. You may be thinking, "what is an iBuyer?". It's important to understand what an iBuyer vs realtor can offer during this process. Working with an iBuyer means no dealing with:
Realtors
Long waits for buyer approval
Negotiations
Legal fees
Want to see how much your house is worth? Request an offer from an iBuyer. If you don't like what you see, you can always wait for another offer.
Step 4: Weigh Your Offers and Get Support to Close
Whether or not you choose to use a realtor, working with a lawyer is key in creating an effective contract that protects your interests. Or if the buyer has their own contracts (like FlipSplit) having someone review to give you peace of mind can be helpful, but not necessary. Once you've accepted an offer, you'll progress through the other typical stages of a real estate transaction.
If everything goes accordingly, you'll soon be ready to make a new investment. Maybe you're even ready to buy a new property off-market.
Buying a Home Off-Market
What does it look like from the buyer's perspective? Unless you're one of the sellers' lucky neighbors or professional contacts, how would you even hear about an off-market home?
Here are our tips and tricks:
Use your network – If you're interested in a particular neighborhood or even a particular street, put the word out. Maybe you have a friend who already resides in the area and knows what the neighbors are up to.
Ask your realtor – Realtors might have access to "office exclusive" listings, or they could hear about a suitable property through the grapevine. If you're not already working with a realtor, find one with deep connections to your target market.
Search online – While off-market homes won't show up on sites that draw from MLS listings (Realtor, Redfin, etc.), Zillow aggregates some off-market listings. Likewise, you can look at local websites in your area to connect with people who are contemplating selling their properties.
With any luck, you'll hear about the perfect home.
Potential Disadvantages of Buying and Selling Off-Market
We've outlined the many advantages of off-market properties for both buyers and sellers, but are there any disadvantages?
Time Commitment: Finding unlisted properties can take significantly more time and effort than traditional ones. Rather than browsing your local MLS, you'll likely have to tap into external resources including your realtor or surrounding community.
Limited Reach: If you're looking to sell off-market, you risk limiting your potential audience therefore making it less likely to find the right buyer. Listing your home publicly could potentially generate more interest and result in higher competing offers.
Despite these disadvantages, there are still plenty of reasons why an off market transaction is the right choice. Identifying your top priorities and resource capabilities will help you determine which type of real estate transaction makes sense for you.
What About Homes That Aren't For Sale?
Thus far, we've mostly concentrated on homes that are off the MLS market, but very much up for sale. But what about those other homes—homes that are truly "off-market" and not available for purchase?
Some people buy their dream homes by contacting the owners. However, be aware, it can be a little shocking to receive an anonymous note or out-of-the-blue email. That's why it's better to make this kind of inquiry through a real estate agent.
Your realtor can contact the buyer's agent from the last transaction to ask if the homeowner might be interested in selling.
If they are, your realtor can help you write a compelling offer letter that hits the right price point.
Just beware that people who aren't looking to sell may need more financial incentives to change their plans. In some cases, they might ask for more than the market price. In other cases, you'll get a flat-out "no."
In the best-case scenario, they'll keep you in mind if they do ever choose to sell. If not, it's on to the next dream property.
Take the Hassle Out of Your Home Sale With FlipSplit
There are more ways than ever to sell your home.
Don't want to deal with realtors, lawyers, stages, photographers… or even potential buyers? At FlipSplit, we make your real estate fantasy a reality. When you sell your home to us off-market, we aim to provide the highest cash offer possible to ensure you're getting the fair market value for your home. Then, we make repairs and upgrades, sell the home, and split any excess profit with you. Unlike other cash home buyers, we conduct our business with the homeowner's best interests in mind, with the goal of maximizing your home's value and final resell profits.
Because we buy homes as-is, there's no lengthy inspection or appraisal process. In fact, you can sell your home in days rather than weeks or months. Learn more about how it works.
If you're looking for more information on maintaining your home or selling a property, explore our blog articles on "Selling a House that Needs Work" and "Ways to Avoid Foreclosure."
Sources:
CNN. It's crazy. There is no inventory. https://www.cnn.com/2021/03/26/business/housing-market-shortage/index.html
Investopedia. How to find and buy off-market homes. https://www.investopedia.com/articles/personal-finance/121415/how-find-and-buy-offmarket-homes.asp
Inman. What Does Pending Mean in Real Estate?
https://www.inman.com/real-estate-glossary/pending/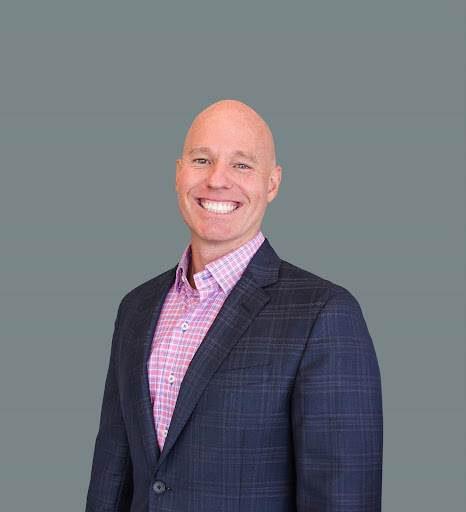 Reviewed by: Brandon Brown
As a long-time Asset Manager, Investor, Real Estate Agent, and Broker/Owner of BayBrook Realty in Orange County, Brandon Brown is one of FlipSplit's lead Real Estate experts. Having worked on over 2,000+ real estate transactions, Brandon brings a depth of knowledge that ensures clients are appropriately treated with honesty and integrity. His insights and advice have been published in numerous blogs beyond FlipSplit, and he keeps a close eye on market trends and statistics, which are updated weekly on his social media pages. Outside work, you can find him participating and serving at church, cycling, mountain biking, surfing around Orange County and beyond, and enjoying time with his wife and two daughters.