What Are the Current Housing Market Trends?
Reviewed by: Brandon Brown
In 2020, the pandemic created the biggest wave in the housing market since the financial market crash of 2008. The normal patterns of buying, selling, and pricing were tossed about and, when 2020 ended, no one knew what to expect in 2021.
As 2021 moves along, we're still riding choppy seas without any certainty of what awaits on the horizon. However, we can make some market predictions based on what we've seen over the last few months concerning housing demand and housing supply.
The current housing market trends show that a return to the typical ebb and flow might be coming, with the reeling in of prices and steady, competitive mortgage rates.1 We've put together this guide to explain the housing market predictions from real estate experts.
Trend #1: Prices Moderating Toward "Norm"
In June of 2021, home prices were over 17% higher than the previous June. 2That tremendous rate of growth is not expected to last as experts think the price growth from 2021 to 2022 will be between 5.5 – 8%. This is a more typical percentage growth and it demonstrates that the housing market is still strong, just not as unpredictable as it was.
Some areas are expected to see a higher than average increase in housing prices, including:
San Diego, CA
Los Angeles, CA
Las Vegas, NV
Phoenix, AZ
Denver, CO
Houston, TX
Chicago, IL
Washington D.C
Boston, MA
Miami, Fl
While others are at risk for a decline, including:
Springfield and Worcester, MA
Chico, CA
Ventura, CA
Norwich and New London, CT
While these predictions are based on real estate market research, it's important to keep in mind that available housing inventory is generally the largest influence on home price trends.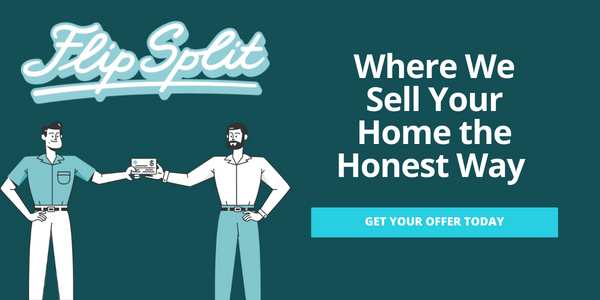 Trend #2: Inventory is Still Limited
One reason many experts believe that housing prices will remain steadily high is that there is still limited housing inventory for sale. The number of homes on the market rose slightly from January of 2020 to January of 2021 but remained below the historic average.3
Low inventory rates should remain in place through the remainder of 2021 as fewer people tend to put their homes up for sale in the fall and winter months.
Trend #3: Low Mortgage Rates
Mortgage rates continue to stay low, which may tempt more buyers to search for affordable housing before they increase. According to Forbes, both 15-year and 30-year mortgage rates are expected to go up, although not by more than half a percentage point over the next year and a half.4
Even with a slight bump up, rates will still be historically low. Over the last year, rates have been below 3%. The highest they're expected to rise by the end of 2022 is about 3.5%.
Fewer Mortgage Applications
Interestingly, even though the rates remain low, mortgage applications dropped in July of 2021 for the first time in over a year. 5This was true for both new and refinance applications. This could be an indication that the market is slowing or just a return of the normal seasonal flux.
Time will tell on this trend.
Trend #4: Seasonal Fluctuations Return
In 2020, the housing market seemed to buzz right through the normal drop in sales through the fall and winter. The unusual circumstances presented by the pandemic, including remote work and school provided buyers and sellers with more work and life flexibility. This is atypical as sales usually drop significantly once school begins in the fall.
The decrease in mortgage applications in the summer of 2021 seems to indicate that we'll see a more normal fall and winter home sale season this year. Many students are returning to the classroom while adults are going back to the office. This provides less flexibility for moving during the school year.
Trend #5: Crash Unlikely
The good news for both buyers and sellers is that experts don't predict a housing market crash at any time in the foreseeable future. While house prices will climb more slowly and mortgage rates will tick up, the real estate market is more stable now than it was during the last significant downturn. Some key differences today in today's market include:6
Homeowners have higher levels of equity
Only 3% of owners have negative equity in their homes
Stricter lending standards protect any home buyer
The low interest rate should remain low through at least 2023
This should provide some comfort for those who are planning on buying or selling a home over the next few years.
Don't Get Caught In The Tide of Real Estate Ups and Downs
Despite real estate market trends indicating that there are calm waters ahead, you may not feel comfortable taking on the risk. The housing market is notoriously volatile and can change with the wind. Instead of dealing with a real estate agent, buyers, contingencies, and failed offers, consider a better alternative option: FlipSplit.
Here at FlipSplit, we buy houses. We'll make a reasonable cash offer to buy your home and then we'll make repairs and upgrades that align with the top selling features of a home to maximize the property value. When we resell the house, we'll split the profits with you, leaving nothing but smooth sailing ahead.
For more information on housing market trends, visit FlipSplit today. Questions regarding how to respond to a low ball offer or what does house in contingent mean? We've got you covered. Call today!
Sources: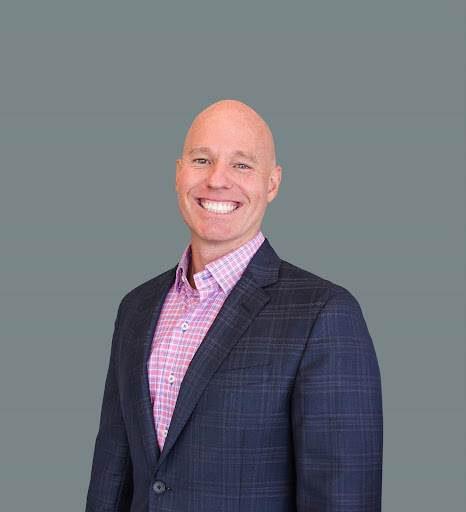 Reviewed by: Brandon Brown
As a long-time Asset Manager, Investor, Real Estate Agent, and Broker/Owner of BayBrook Realty in Orange County, Brandon Brown is one of FlipSplit's lead Real Estate experts. Having worked on over 2,000+ real estate transactions, Brandon brings a depth of knowledge that ensures clients are appropriately treated with honesty and integrity. His insights and advice have been published in numerous blogs beyond FlipSplit, and he keeps a close eye on market trends and statistics, which are updated weekly on his social media pages. Outside work, you can find him participating and serving at church, cycling, mountain biking, surfing around Orange County and beyond, and enjoying time with his wife and two daughters.