What Does House in Contingent Mean?
Reviewed by: Brandon Brown
Selling your home is stressful. The relief you feel when a potential buyer finally makes a reasonable offer to purchase your house is like crossing the finish line of a big race—you can now enjoy a nice, long exhale. Unfortunately, this feeling can be fleeting.
Even after you accept an offer, there will still be hurdles to get over before the home sale is confirmed and completed. This is because the buyer's offer will probably come with contingencies. What does house contingent mean?
This contingency period indicates that there are criteria that need to be met before you, the home seller, can give the new home buyer the keys.1 Let's break this down:
The traditional home-selling process
Common contingencies and how they can cause an offer to fall through
Avoiding contingencies altogether when selling your home
Putting Your House on the Market
There's a reason selling your home is often compared to running a marathon. Each time you complete a step, there's more in front of you. Traditionally, there are about eight checkpoints you'll have to cross before the home sale is final. They include:
Prepare Your House – If you want to make money on the sale of your home, you'll likely need to spend some cash to get it ready. Fresh paint, new light fixtures, updated flooring, and more can help you get the best offer. This preparation stage will also entail making any necessary repairs to existing features, fixtures and appliances in your home.
List Home – After you've gotten your home in tip-top shape, it'll be listed for sale. The price is based on several factors including:
Comparable homes in your neighborhood
Condition of the home
Appraised value
Receive & Accept Offer – Your house is on the market and a prospective buyer makes an offer that you decide to accept. The buyer pays money into an escrow account to demonstrate that they're serious about their offer. That money is applied to the purchase at closing. 2What a relief, right? Wrong, there's still plenty of work to be done before this real estate transaction is final—unless you accepted a cash offer, which tends to be less of a hassle for sellers. Read more about the benefits of a cash offer vs. mortgage.
Home is Contingent – This is when your home moves to contingent status. If you remember, the designation "house in contingent" shows that a buyer has accepted an offer from a home seller, provided certain conditions are met. These can range from financing to inspection contingencies, which we'll cover in more detail below.
Home Inspection – The buyer then schedules a home inspection. Typically, they want to do this as soon as possible to allow plenty of time to make necessary repairs. In most cases, the inspection takes place within 7 – 10 days of an accepted offer.3 Then, the inspector provides the buyer with a detailed report of their findings.
Make Repairs – The home inspection reveals hidden defects or other problems in your home. The buyer has the power to ask you to make repairs or if you refuse, they can withdraw their offer. You can also negotiate a lower sales price with the buyer instead of having to fix issues found during the inspection.
Financing Finalized – If you make it through the inspection and repair process, then the buyer will need to work on the financing with a mortgage lender. The lender will have an appraisal done on the home to ensure they aren't lending the buyer more than the home is worth.
Walk Through & Closing – The buyer has the legal right to do a walkthrough of the property 24 hours before closing.4 This allows them to check that you've fixed everything and have removed your belongings from the home. Then, you're finally there—at closing.
Once all of the paperwork is signed and you've handed over the keys, your home is sold!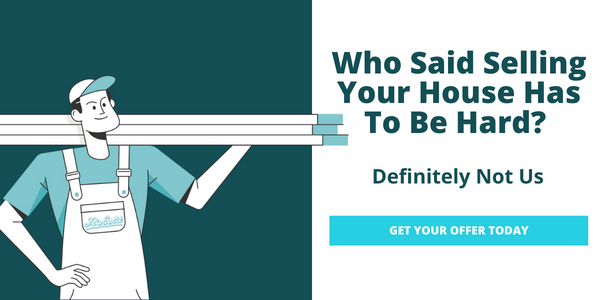 What Can Cause a Contingent Offer to Fall Through?
Now that you know what house in contingent means, let's look more closely at the most common contingencies that are often attached to an offer, and how they can derail a sale.
Buyer Financing
In 2019, 87% of homebuyers financed the purchase of their home.5 Those who financed relied heavily on their lender with about 88% of the home's purchase price mortgaged. Therefore, many purchase offers have a mortgage contingency.6
This means the buyer's offer is only valid if they secure a mortgage through a lender. This type of contingent deal includes limitations to the financing the buyer will accept, including:
Loan type
Amount the buyer needs to finance
Maximum acceptable interest rate
Cost of fees the buyer will pay to secure financing
If the buyer must also sell their home
If any of these conditions aren't met and the buyer is unable to get the necessary financing, they may revoke their contingent offer. Usually, a financing contingency lasts between 30 – 60 days, after which the home will be put back on the market.
Change in Buyer's Situation
Sometimes the buyer's situation changes, requiring them to rescind their offer. Two of the most common reasons include:
Can't Sell Their Home
Many offers are contingent on the sale of the buyer's home. Most homeowners cannot afford to pay two mortgages at once, so getting a mortgage to purchase a new home requires selling the current house.
Furthermore, 38% of buyers rely on the proceeds from selling their home for the down payment on their new house. 5If their home doesn't sell, they won't have the necessary cash for closing on your property.
Job Loss
Others experience a job loss or change of job that causes their financing to fall through. If the buyer is no longer able to qualify for a loan, then you have to go back to the starting line and begin the whole process over again.
Home Appraisal
An offer with an appraisal contingency gives the buyer the flexibility to cancel their offer if an appraiser values the home at a price lower than that which the buyer offered to pay.7 This is a significant contingency because it can also impact the buyer's ability to secure financing.
Lenders are generally unwilling to lend a buyer more than the home is worth. Unless the buyer is equipped with a large down payment, a low appraisal can sink the deal. As the home seller, you must either lower your price to meet the appraisal amount or lose the sale.
Title or Lien Problems
A home with liens attached to the title prevents the seller from being able to show a clear title to the property.8 A clear title means the seller can demonstrate that they have legal ownership of the property. A buyer can ask to be granted the right to view the ownership history and other documents related to the property.
Think of a lien as something that clings to the title of the home until it's paid. For example, you may have withheld payment from a contractor for work you felt was unsatisfactory. They may have then filed a judgment against you for payment. This can put a lien on the title and, if unpaid, the title won't be clear for the sale.
Home Inspection
A home inspection contingency provides important protection for the buyer. They can make changes to their offer based on the results of the inspections. After an inspection report is issued, the buyer can:
Accept what the inspector found as part of the deal
Negotiate with the seller to have repairs made before closing
Work with the seller to determine a lower price
Walk away from the agreement
Unfortunately, home inspections often reveal unexpected problems that require your attention before you can sell your home. According to the American Society of Home Inspectors (ASHI), home inspectors look at many key areas of the home for defects, including:9
Heating and cooling systems
Plumbing
Electrical system
Roof
Attic
Visible insulation
Flooring
Walls
Ceilings
Windows
Doors
Basement
Foundation
Other structural components
Dealbreakers
Some home buyers may be willing to live with defects that others are not. You also need to consider the value of repairs against the possibility of losing the buyer. If there are minor issues, such as peeling paint or an ungrounded electrical outlet that needs to be replaced, it's worth your time and money to pay for the repairs and save the sale.
Unfortunately, fixing other problems might be out of your price range. Major defects to the foundation, roof, electrical system, furnace, or plumbing can cost thousands of dollars to remedy. However, it's unlikely you'll be able to sell the property without a drastic reduction in price if they aren't rectified.
Cut Straight to the Finish with FlipSplit
A house that is contingent can quickly turn into a house without an offer. When you're selling your home, you don't want to stumble off the course because of an issue that's out of your control. Instead of navigating the typical real estate contract, sell your home with FlipSplit.
At FlipSplit, we buy houses. We make a cash offer to buy your home in any condition with no contingencies. Then, we make upgrades and adjustments to the top selling features of a home designed to maximize returns. When we sell the property, we split the profits with you. No hassles over financing, inspections, or repairs. Contact us today to get an offer on your house.
For more insight on selling your house, visit our website. Questions regarding the current housing market trends or how to respond to a low ball offer? We've got you covered. Call today!
Sources: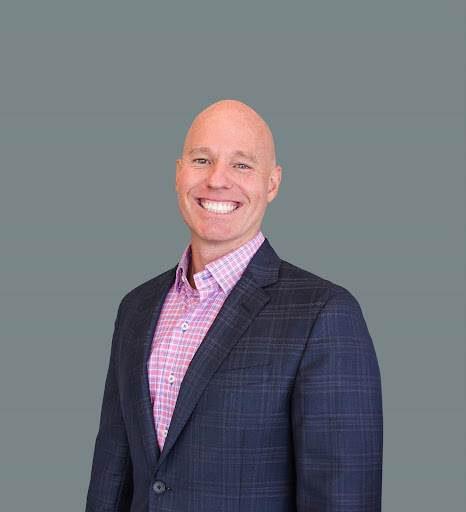 Reviewed by: Brandon Brown
As a long-time Asset Manager, Investor, Real Estate Agent, and Broker/Owner of BayBrook Realty in Orange County, Brandon Brown is one of FlipSplit's lead Real Estate experts. Having worked on over 2,000+ real estate transactions, Brandon brings a depth of knowledge that ensures clients are appropriately treated with honesty and integrity. His insights and advice have been published in numerous blogs beyond FlipSplit, and he keeps a close eye on market trends and statistics, which are updated weekly on his social media pages. Outside work, you can find him participating and serving at church, cycling, mountain biking, surfing around Orange County and beyond, and enjoying time with his wife and two daughters.