What Are the Top Selling Features of a Home?
Reviewed by: Brandon Brown
You're planning to sell your home within the next year but, before you do, you want to maximize the return you'll get on the sale. So, what features can help sell a home?
Lately, the popular opinion in the current housing market trends has been that you must have a top-of-the-line, high-end kitchen and fancy bathrooms. While both of these are important, a 2020 survey by the National Association of Homebuilders shows that the top selling features are:1
Energy efficiency
Usable outdoor space
Storage
Functional kitchen
These, along with a few others are what get today's average home buyer to sign on the dotted line, and often even pay more for your home.
#1 Energy Efficiency
The top home feature buyers seek is an energy-efficient house. And it's certainly understandable why. An energy-efficient home:
Saves you money
Is better for the environment
Has up-to-date appliances, windows, smart thermostats, and lighting
Many new homes are built with these features already included.2 However, if your home is older, you're going to have to make some home improvement adjustments to meet the demand. The top pieces you can update in your home to improve energy efficiency include windows, appliances, and lighting.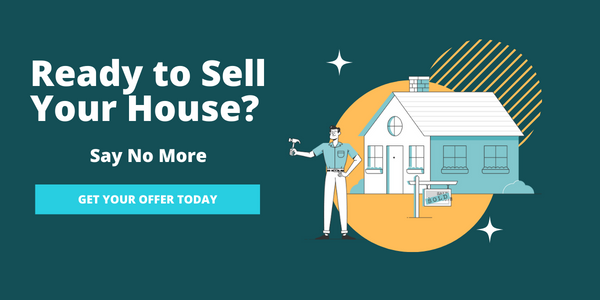 Energy Star Windows
When considering the energy bills that come with buying a house, a prospective buyer sees money flying out of your old, drafty windows. Upgrading to Energy Star-qualified windows will improve your home's value. Energy Star lists five criteria for windows to be considered energy efficient. These include:3
Quality framing material
More than one pane
Low-E glass to reflect infrared light
Gas fill for insulation
Warm-edge spacers to keep panes in place
The U.S. Department of Energy estimates that old windows account for 25 – 30% of the heating and cooling loss from homes.4 Unfortunately, the cost to replace those old windows is quite high.
Cost
The average cost ranges from $325 – $785 per window.5
Brand New Appliances
Your appliances are another critical component to the energy efficiency home shoppers seek. The most desired Energy Star appliances include:6
Refrigerator
Dishwasher
Washing Machine
Clothes Dryer
Replacing older models of appliances with upgraded versions won't come cheap, so you'll want to evaluate whether the cost of certain improvements will be worth it when selling your home.
Cost
The price of lower to mid-range new appliances ranges from $300 – $1,000 each.
LED Lighting
In contrast, more energy-efficient lighting is far more affordable. LED light bulbs use 25 – 30% of the energy that regular incandescent bulbs use and they last 15 – 25 times longer.7
Cost
The wattage, shape, and package size will make a difference in price, but typically LED bulbs only cost a few dollars each.
#2 The Great Outdoors
After energy efficiency, a finished, usable outdoor space is the next thing any homebuyer craves. A patio, front porch, and exterior lighting provide plenty of pleasurable places to relax outdoors.
Open Patio Space
A nicely finished patio area feels like an extension of the home. Since everyone has been spending more time at home recently, more room is a must.1
Patio spaces can vary from simple concrete pavers to a full outdoor kitchen. However, unless your home is very pricey, most buyers will be satisfied with an attractive spot to sit and relax.
Cost
A simple, 10'x10' patio will cost between $800 – $2,500, depending on the style of brick, paver, or wood you use.1 Adding features such as a fire pit or grill will increase the cost.
Front Porch for Curbside Appeal
Does your house have curb appeal? The first thing a potential buyer sees when they come to inspect your house is the front. An inviting porch can evoke images of a relaxing summer day with a glass of iced tea and a book. However, a porch with peeling paint or crooked stairs will instantly discourage an interested party from continuing their tour.
You want the porch of your house to be enticing and functional. Buyers want covered porches to protect them from the elements.9 Screening in your front porch can provide an additional layer of comfort by keeping pesky bugs away. Assuming you already have a porch, the cost to repair or add new features can vary.
Cost
The cost to repaint and seal a porch is between $100 – $500. Replacing rotten boards, stairs, or broken railings will cost $150 up to several thousand dollars depending on the extent of the repairs needed.10
Exterior Lighting
The final outdoor feature a majority of people want to see is exterior lighting. This serves two purposes—safety and utility. A well-lit property can discourage potential crime while allowing you to use your yard at any time of day (and night).
Cost
An outdoor floodlight averages about $450 while smaller walkway lights range from $50 – $100 per fixture.
#3 Plenty of Storage
After energy efficiency and usable outdoor space, homebuyers want storage space. Three key areas for storage include the garage, closets, and pantry.
Wide Garage
Buyers are looking for a home with a garage that has storage space, including:
Shelving
Cabinets
Hooks for hanging tools
Pegboards
The good news is these can be added for little cost and may help you declutter before moving day as an extra bonus.
Cost
Adding a few shelving units and a pegboard with hooks can be done for a few hundred dollars.
Walk-in Closet
A master bedroom with a walk-in closet also ranks high on the list of a buyer's wants. Interestingly, this home feature is more desired by second-time homebuyers than those making their first real estate purchase.9
You can make an existing walk-in closet more appealing by adding shelving and other sought-after features like racks, shoe organizers, and drawers.
Cost
According to HDTV, a basic closet organizing system can cost as little as $65, while more extensive versions will reach almost $2,000.11
Walk-in Pantry
Storage is important in the kitchen too. More than all other kitchen components, a walk-in pantry was the most wanted with 83% of homebuyers calling it an absolute essential, according to the National Association of Homebuilders.12
Cost
The cost to add a walk-in pantry to your kitchen is comparable to adding a closet. Typically this is between $750 – $3,500, depending on the size and features you add.13
#4 Functional Kitchen
Before you add a walk-in pantry, take stock of the overall appearance and functionality of your kitchen. While the pantry is one of the features the majority of buyers say they want, the rest of the kitchen is almost as critical to shoppers. Here's what your kitchen should have to draw the most attention:
Size and Space
An eat-in kitchen is a crucial purchase point for families. There should be enough room for everyone to gather and eat, cook, talk, do homework, and just hang out.
Double Sink
Homebuyers also list a double sink as much of an essential as a walk-in pantry, with 81% of purchasers preferring a kitchen with two.14
Kitchen Island
Lastly, a kitchen island is in high demand from homebuyers.15 Islands are multi-functional, providing space, storage, and an eating area all in one.
Kitchen Remodel Cost
The cost to remodel a kitchen depends on the level of work required and the features desired. On average, homeowners can expect to spend between $12,567 – $34,962 to remodel their kitchen space.16
More Home Features that Sell
Outside of energy efficiency, outdoor space, storage, and the kitchen, there are a few more things in your home that attract buyers. These include:
Hardwood floors – Real hardwood floors are easier to clean, maintain, and last for over one hundred years if properly cared for. It's no wonder that homebuyers love walking into a house with gleaming hardwood floors.
Neutral paint everywhere – When you're trying to sell your home, don't go crazy with the paint colors. While you may think that the purple feature wall in your living room is perfect, many buyers won't agree. A fresh coat of neutral-colored paint throughout your home is a much safer approach.
Ceiling fans – Home shoppers list ceiling fans as another feature they look for. Ceiling fans are a lower-cost alternative to using the air conditioning system on summer days and today you can find them in countless styles, colors, and sizes.
Dining room – Even with an eat-in kitchen, buyers still want a dining room. It adds a level of formality and sophistication to dinner parties and holiday gatherings.
Main level full bathroom – Lastly, 80% of buyers want a full bathroom on the main level of the house. Whether for guests or to make it easier to multi-task after dinner, this attribute is highly in demand.
Increase Your Home's Value with FlipSplit
When you take inventory of your home, does it include the top selling features of a home buyers want most? If it falls short, you don't have to tackle the pricey, time-consuming upgrades on your own.
FlipSplit will be your home improvement partner.
Whether you're looking to sell your Los Angeles home or get rid of an inherited property in San Diego, we buy houses for cash across Southern California. We'll make a reasonable cash offer for your home. Then, we make the improvements that maximize the property's value. When we resell the home, we split the profit with you. It's a winning choice that saves you time, hassle, and money.
For more insight on today's buyer, visit FlipSplit today. Questions regarding how to respond to a low ball offer or what does house in contingent mean? We've got you covered. Call today!
Sources: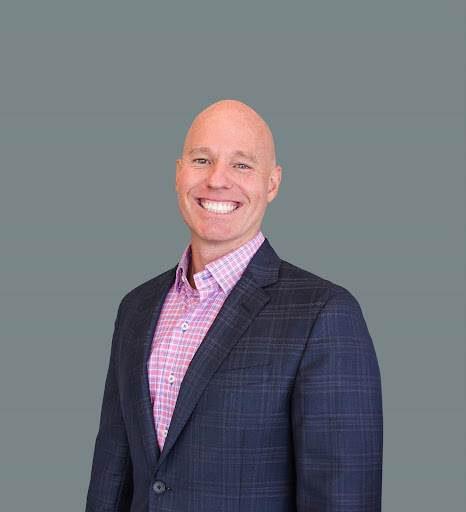 Reviewed by: Brandon Brown
As a long-time Asset Manager, Investor, Real Estate Agent, and Broker/Owner of BayBrook Realty in Orange County, Brandon Brown is one of FlipSplit's lead Real Estate experts. Having worked on over 2,000+ real estate transactions, Brandon brings a depth of knowledge that ensures clients are appropriately treated with honesty and integrity. His insights and advice have been published in numerous blogs beyond FlipSplit, and he keeps a close eye on market trends and statistics, which are updated weekly on his social media pages. Outside work, you can find him participating and serving at church, cycling, mountain biking, surfing around Orange County and beyond, and enjoying time with his wife and two daughters.