What Is The Median House Price in San Diego?
Reviewed by: Brandon Brown
If you're planning to buy or sell a single family home in San Diego County, you might be interested in the San Diego median home price.
Taking an average of all sale prices isn't the most accurate way to gauge current real estate values—the mean or average home price can be skewed by outliers of significantly high or low prices.1 In contrast, the median house price falls in the true middle of the real estate market. Half of the homes sold in the region went for more, and half for less
The median house price in San Diego reached $774,000 in September 2021.2
However, San Diego home buyers should keep in mind that median home prices can vary significantly based on the neighborhood and fluctuations in the housing market. In this guide, we'll discuss the San Diego median home price as of September 2021, with price breakdowns and insights for the various neighborhoods across the Southern California city.
San Diego Median Home Price
San Diego real estate housing prices have been on a steady rise throughout the past few years, with the largest and most significant increase to the median price in 2021.2
The September 2021 median home price of $774k was 10.6% higher than the previous year's.
There has been a steady demand for San Diego real estate since the advent of the COVID pandemic, which suggests that prices should continue to increase gradually. While there is no current San Diego housing market bubble, keep in mind that the real estate market conditions are subject to fluctuations.
Next, we'll dive into neighborhood-by-neighborhood data based on the numbers from September 2021.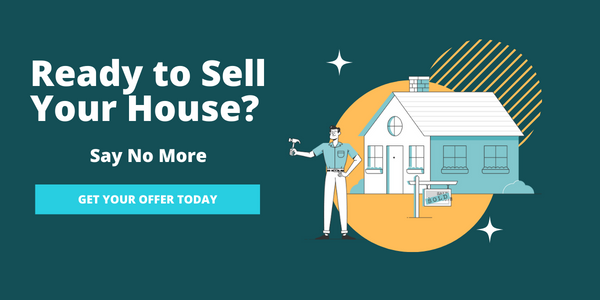 Central & Downtown San Diego
Central San Diego hosts all the sites of downtown and the neighboring districts, including unique locales like Little Italy, East Village, Hillcrest, and Mission Hills. The diverse socio-economic communities in central & coastal San Diego mean a variety of median price points.3
Little Italy
Little Italy is where the culinary masters of the city meet the coastal seafood. This area is known for its urban sprawl, often featuring ample markets, bars, restaurants, parks, and playgrounds.
The median home price bottomed out in August 2021 for this area and began to rise again in September, in line with the usual up-and-down San Diego real estate trends for this more competitive market. Here are the relevant insights:4
Median home price: $565,000 (+9.7% in 2021)
Median days on market: 20
Market: somewhat competitive
East Village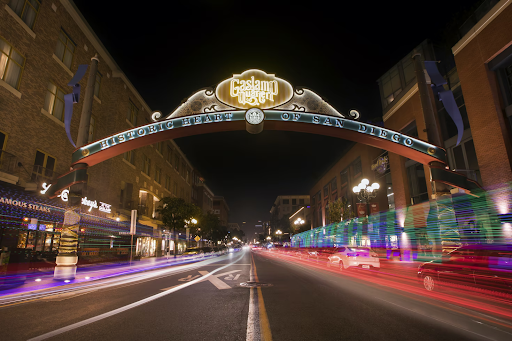 Home of Petco Park and the San Diego Padres, this neighborhood has a mixture of Victorian homes, modern apartments, and industrial buildings right in downtown San Diego.5 As a result, East Village median home prices are rising. Here's what you should know before purchasing a San Diego home in the heart of downtown:4
Median home price: $592,500 (+14.7% in 2021)
Median days on market: 16
Market: increasingly competitive
Hillcrest
Hillcrest's main feature is Balboa Park—it's the center of San Diego's LGBTQ+ culture and the arts district. And it is an older neighborhood, so homes here will tend to be a mixture of historic and modern.6
If you're looking to buy or sell, you'll want to know these latest trends for the Hillcrest housing market:4
Median home price: $660,000 (+1.1% in 2021)
Median days on market: 53
Homes sold for 2% under list price
Market: not as competitive as other neighborhoods
Mission Hills
Mission Hills is located just east of Mission Beach and Mission Bay. It's equipped with million-dollar homes, cafes, eateries, and a top-notch nursery. The northwestern portion of this community dips into old town, a historic district with sightseeing opportunities.5
While Mission Hills is not on the coast, its housing prices are comparable to some of the beach communities:4
Median home price: $1,290,000 (+3.6% in 2021)
Median days on market: 12
Homes sold for 1.4% under list price
Market: extremely competitive
Coastal San Diego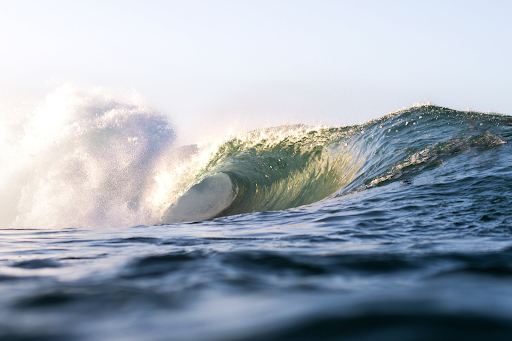 Coastal San Diego runs along the Pacific, featuring suburbs that fit into the SoCal lifestyle. The median house prices in this region will tend to be higher than the rest of the city due to the proximity to the water. In these Southern California coastal neighborhoods like Ocean Beach and Point Loma, you'll find mostly upscale communities.
Ocean Beach
Ocean Beach is the bohemian community next-door neighbor to Point Loma. This community has a variety of boutiques and surf shops, with communities styled to be vintage and eccentric. OB keeps a unique charm and sense of smaller community in a large city.5
Ocean Beach prices were up in 2021, with homes lasting on the San Diego housing market for barely over a week. You can expect a high median price and competitive market with these numbers:4
Median home price: $1,083,750 (+12.6% in 2021)
Median days on market: 8
Market: very competitive
Point Loma
Point Loma is the peninsula that swings out towards the Pacific underneath Ocean Beach. Like Ocean Beach, the area features million-dollar homes near Sunset Cliffs Park. Just to the north is the San Diego International Airport and across the bay is the community of Coronado.
Point Loma's prices actually took a dive in September 2021. There were fewer homes sold and they spent fewer days on the market, meaning this community's supply is low and demand is high. You can expect the following median home price to jump back up in the coming months:4
Median home price: $1,051,000 (-2.0% in 2021)
Median days on market: 14
The average home sells for around 2% above the list price
Market: extremely competitive
Coronado
Just across the famous bridge, Coronado is practically an island, connected only by a narrow peninsula to the mainland. This community boasts some of the best beaches, with historical landmarks that make up a rich community. You should expect high median prices for the homes in this area, which are in fact mostly mansions.6
Learn more about Coronado with this quick breakdown:4
Median home price: $2,560,000 (+27.7% in 2021)
Median days on market: 36
Market: competitive by national standards, less so by San Diego standards
La Jolla
La Jolla sits 20 minutes north of downtown San Diego and connects by the I-5 freeway. The community has 7 continual miles of cliffside coastline. Like all beach communities, homes can start in the millions and exceed 10 or even 20 million towards the ocean beaches.
Most San Diego neighborhoods saw a dip in median prices in August 2021. La Jolla is in an upswing as of September with the following numbers:4
Median home price: $1,720,000 (+5.6% in 2021)
Median days on market: 13
Market: very competitive
Pacific Beach
Pacific Beach—PB to San Diegans—features a boardwalk and pier, with a surfing culture just above Mission Bay. The northern area is suburban, while the southern parts of Pacific Beach towards the coast have younger residents and tend to be a little wilder. The price points will vary depending on your proximity to PB's "downtown."5
The median home price for Pacific Beach dropped below a million after August. See more insights for this competitive market:4
Median home price: $933,750 (+4.3% in 2021)
Median days on market: 15
Market: very competitive
North County
North County is often regarded as where the I-5 and I-805 freeways meet near Del Mar. This region has a diversity of median prices, with wealthy areas near the coast in places like Encinitas and Del Mar, as well as quieter suburban communities in Carmel Valley.3
Encinitas
Sitting along the coastal 101, Encinitas features typical beach cottages and homes found in one of the top surfing communities in the country. Homes here will run even higher than coastal neighborhoods near the city.4
Median home price: $1,466,500 (+1.2% in 2021)
Median days on market: 16
Market: extremely competitive
Del Mar
The median home prices in Del Mar shot up by 31.6% in 2021 compared to the previous year's numbers. The Del Mar community is where luxury homes meet the pacific coast, with word-class hotels and horse races.
Meanwhile, the median number of days homes were on the market dropped by 71.4% compared to last year—making this San Diego's most competitive market.4
Median home price: $2,205,000 (+31.6% in 2021)
Median days on market: 11
Market: San Diego's most competitive
Carmel Valley
While still pricey compared to other areas of the San Diego housing market, Carmel Valley's median home price is more affordable than Del Mar's. This community is a short commute from biotech industry hubs. With excellent school districts, the home values will keep rising as more jobs and amenities are introduced to the market.5
Like Del Mar, Carmel Valley saw a significant increase in competitiveness in 2021, with homes selling up to 2.5% above list price:4
Median home price: $1,577,750 (+61.8% in 2021)
Median days on market: 10
Market: second to Del Mar in competitiveness
Eastern San Diego
Away from the beaches and into the mountains, the eastern parts of San Diego begin to drop in price, while still remaining near the amenities of downtown. Communities like Normal Heights and North Park are often a mixture of city and suburban architecture, centered near and around Balboa Park.
Normal Heights
Nestled between three highways, Normal Heights still has a competitive market despite the lower median prices. The number of days homes were on the market dropped by -27.3% when compared to last year, with the median home price trending downward.5
Median home price: $701,500 (+15.5% in 2021)
Median days on market: 8
Market: Very Competitive
North Park
Considered to be San Diego's trendy suburb, this neighborhood is close to Balboa Park and a variety of modern venues, bars, and cafes that drive up its average house prices.6
North Park, like most San Diego suburbs, saw an increase in competitiveness with homes staying on the market for half the amount of time as they did in 2020:4
Median home price: $717,500 (+0.6% in 2021)
Median days on market: 8
Market: significantly more competitive than last year
Avoid Fluctuating Neighborhood Markets With a High-Value Offer
Are you looking for the best time to sell a house in San Diego while market conditions still favor sellers? With fluctuating median prices, your potential profits can rise and fall in an instant.
Because we buy houses professionally, we can help you skip the market altogether.
Looking to sell your home fast in San Diego? FlipSplit is an off-market solution to sell your home as is—even if it needs a lot of love. We offer you the highest value for your home, flip it, then split the profits when we sell it.
Our mission is to provide you with an easier way to sell. And whether you're looking to sell quickly or take your time finding your next dream home, we'll work with you to create a free assessment with an open and honest renovation plan.
Reach out to get an offer on your property, or take a peek at our easy process—we'll bring the flip to your neighborhood, giving you the chance to sit back and relax.
Sources: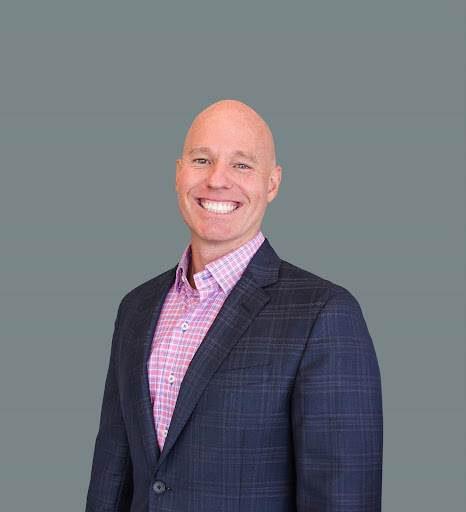 Reviewed by: Brandon Brown
As a long-time Asset Manager, Investor, Real Estate Agent, and Broker/Owner of BayBrook Realty in Orange County, Brandon Brown is one of FlipSplit's lead Real Estate experts. Having worked on over 2,000+ real estate transactions, Brandon brings a depth of knowledge that ensures clients are appropriately treated with honesty and integrity. His insights and advice have been published in numerous blogs beyond FlipSplit, and he keeps a close eye on market trends and statistics, which are updated weekly on his social media pages. Outside work, you can find him participating and serving at church, cycling, mountain biking, surfing around Orange County and beyond, and enjoying time with his wife and two daughters.