A Complete Guide: Home Selling Options
Reviewed by: Brandon Brown
When you're thinking about selling your home, it's important to understand what options you have available, regardless of whether you're selling a house that needs work or a recent construction. That way, you'll be able to find a potential buyer that best suits your unique home situation.
This complete guide to the three most common home selling options will put you in a position to succeed in the market.
Option 1: The Traditional Route—Hiring a Real Estate Agent
When you hire a reliable real estate agent, you're putting your home sale in the hands of a licensed professional. They assist with many aspects of the sale that you might not have even known were important factors, such as:
Staging your home
Taking professional-quality photos
Increasing your home's curb appeal
Marketing your home online
Listing your home at a competitive price
Managing open houses and one-on-one viewings
Negotiating sales price and closing the deal
For all of their expertise and effort, real estate agents receive a commission fee. A typical real estate agent fee is around 6 percent of your home's final sales price.1 For example, if you sell your home for $350,000 with the help of a real estate agent, you may end up paying around $21,000 in commission fees.
Working with a real estate agent can help you sell your home quickly and maximize your return on investment. However, you may not want to pay realtor fees if you think you can find a potential buyer and negotiate a high sales price on your own.
Option 2: Putting in the Work—For Sale By Owner
When you choose to pursue a For Sale By Owner transaction, you'll have to do the work of a real estate agent on your own. If you've never sold a home before, this may seem daunting. However, your hard work will pay off after you secure a deal and potentially save tens of thousands of dollars on commission fees.
By going the For Sale By Owner route, you're cutting out the middleman. As the home seller, you will interact directly with the prospective buyer (or the buyer's agent). It's vital to do your own research on the local housing market trends, so you can understand the value of your current home and set a perfect price that both attracts buyers and earns you profit.
By choosing to sell your home by yourself, you won't have access to the normal resources of a real estate agent. This can be especially difficult when closing the deal because you have to assemble all of the legal documents on your own, including:
Sales Contracts
Residential Property Disclosure Forms
Occupancy Agreements
Loan Documents
Homeowner's Association Agreements
Notarized Deeds
Property Titles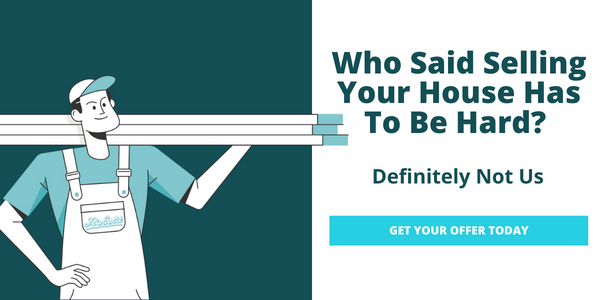 Option 3: Quick Sale—Selling Your Home to an Investor for Cash
A real estate investor is not a traditional homebuyer. Instead of buying a house with the intention of living in it, investors purchase property with the ultimate goal of selling it for a profit. There are plenty of scenarios in which selling your home to an investor for cash is a good option, such as:
If you need to move as soon as possible
If you inherited a home and don't have time to sell it on the traditional market
If your house is in need of extensive repairs that you can't afford
If your home has been foreclosed upon
Cash offers made by investors are almost always lower than what traditional homes earn on the market. But always make sure you are comparing net sales proceeds when looking at your offers. Even though a traditional offer through a real estate agent may look higher, after paying commissions and closing costs, you may be taking home less than the investor offered.
Also, unlike traditional homebuyers, investors are willing to take your home off your hands no matter what condition it's in. If someone were to buy your home with the intention of moving in, you would have to ensure the property is structurally safe and liveable.
For example, you might need to pay for:
New roofing
Asbestos removal
Improved plumbing
A new hot water heater
Lead paint removal
Better ventilation
Rodent or termite extermination
If your home has warning signs of damage to key areas, you may not want to shell out thousands of dollars to make repairs. Plus, you may not have months or even years to wait for those repairs to be finished before you can sell. Instead, you can move quickly and effectively on a deal with a real estate investor who will pay you cash and take those worries away.
How to Make a Profit When You Sell a Home That Needs Work
Of these three main home selling options, selling to an investor is often the best choice if your home needs a lot of work. Typically, after investors purchase your home, they fix it and flip it for profit.
By selling your home with us, you can earn part of those profits, too!
At FlipSplit, we purchase your home as-is, no matter what kind of condition it's in. If you're looking to sell your house fast, this is the perfect option for you! Our cash offer is always fair market value. After the home sale, we renovate and resell your property. If we earn more than our agreed upon participation threshold, we'll split the profits with you. Plus, if the market happens to turn downward and we don't earn back all of our investment, you still keep 100% of the original cash payment we made for your home.
With FlipSplit, you can sell your home with no fees, no closing costs, no showings, and no hassle. To start the process today, simply enter your home address and get an offer on your home!
If you're looking to learn more about proper home owning and the real estate market, check out our blog articles on "What Does It Mean When a House Is Off Market?" and "Ways to Avoid Foreclosure"
Sources:
BankRate. How do Realtors get paid? https://www.bankrate.com/real-estate/realtor-fees/
Investopedia. For Sale By Owner (FSBO). https://www.investopedia.com/terms/f/for-sale-by-owner.asp#:~:text=%22For%20sale%20by%20owner%22%20or,a%20listing%20agent%20or%20broker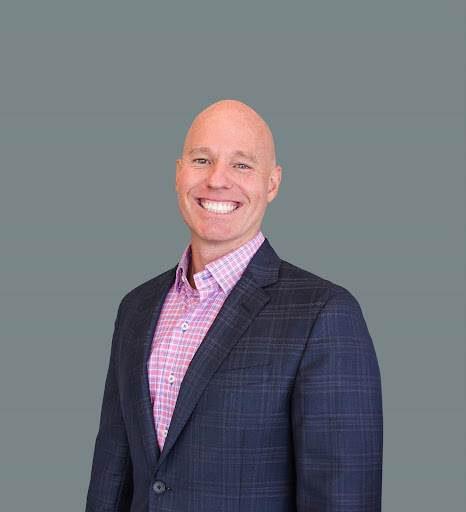 Reviewed by: Brandon Brown
As a long-time Asset Manager, Investor, Real Estate Agent, and Broker/Owner of BayBrook Realty in Orange County, Brandon Brown is one of FlipSplit's lead Real Estate experts. Having worked on over 2,000+ real estate transactions, Brandon brings a depth of knowledge that ensures clients are appropriately treated with honesty and integrity. His insights and advice have been published in numerous blogs beyond FlipSplit, and he keeps a close eye on market trends and statistics, which are updated weekly on his social media pages. Outside work, you can find him participating and serving at church, cycling, mountain biking, surfing around Orange County and beyond, and enjoying time with his wife and two daughters.