Cash Offer vs. Mortgage for a Seller: Which is Better?
You're ready to sell your home. Whether you purchased the property in cash or took out a mortgage loan, it's time to decide which type of buyer you want to prioritize—where do you stand on the all cash offer vs. financing debate?
In this article, we'll explore how a cash offer vs mortgage for sellers can change the sales process, profit margin, front-end investment, and the timeline of your property sale. We're here to help you decide whether a cash or mortgage offer is right for you.
Cash Offers vs. Mortgage Offers
You might be in a multiple offer situation and unsure of which route to take, cash deal vs mortgage financing. Depending on how you originally purchased your home—or if you inherited the property via some other means—you might be unfamiliar with the two types of offers sellers typically encounter when they put their property on the market:
Mortgage offers involve buyers seeking pre-approval, meeting their lender's and insurer's requirements for property conditions, and completing the entire loan origination, approval, and closing process before getting the keys on closing day.
Cash offers simply require a buyer to have the cash for the sale price ready on closing day, which they'll deliver to the home seller via a cashier's check or wire transfer.
The mortgage process is time-consuming, but it's the most accessible way to purchase a home, especially for first-time buyers. But, cash offers are often quicker and more lucrative for both parties, and in the current market, sellers can likely still sell their home quickly even if they opt to accept cash offers only.
While sellers don't have to interface with a buyer's mortgage lender, they do have to meet the demands of the lender if they want to close a sale with a particular buyer. If a mortgage lender requires a seller to repair or replace certain elements of the property before approving a loan—in a process called inspection contingencies—the home seller has a choice to either comply and get one step closer to ensuring the sale or back out and consider another offer.
Mortgage vs. Cash Offers: Which Will Benefit Your Sale?
While a cash offer might already sound like the superior option for your house sale, let's explore how the cash offer on house vs. financing on house debate plays out in an average real estate transaction.
Sales Timelines
There's no way around it—mortgage approval is time-consuming. Mortgage buyers have to complete nearly-countless steps before successfully closing, and each of these steps can (at best) lengthen the timeline for the sale or (at worst) throw a wrench in a buyer's intent to close:
Buyers must seek pre-approval, which requires a significant time investment with a potential lender.
After a buyer places an offer on a home, the lender requires completion of the following before approving the loan:


Buyers must purchase an inspection and send the documents to their lender for review, after which lenders may present inspection contingencies.

If a seller agrees to accommodate the inspection contingencies, the buyer must follow up with an appraisal and survey to provide to their lender. In the event of an appraisal gap—when a home appraises below the sale price—a lender can refuse to fund the complete sale price, which could result in the buyer backing out if they don't have the cash to cover the remainder.1

After a lender approves the appraisal value and survey, they require buyers to purchase homeowners insurance. If a buyer is interested in a property that's hard to insure—like a parcel in a flood zone or a home with an old roof—they could have trouble securing a policy. This is yet another reason they may back out of a sale.
Once a lender has approved the loan to close, buyers must await underwriting (which can take more than sixty days in some cases) before closing.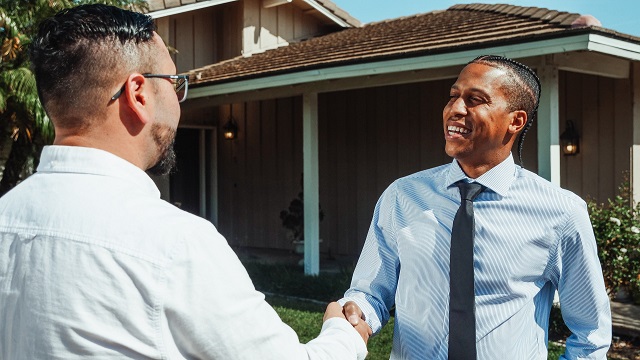 If you're trying to sell your home quickly, mortgage buyers won't do your timeline any favors. When selling a house to a cash buyer, you can skip many of the above steps. Since cash sales don't involve lenders, cash buyers can skip:2
The appraisal process
Additional inspections (and inspection contingencies)
Securing insurance before closing
All lender-related waiting periods
If you're selling on a tight timeline, accepting cash offers only is the way to go. But, how fast can you close on a house with cash? This could be days to months earlier than closing with a mortgage loan.
Front-End Investment—In Time and Money
While you're more likely to continue funneling money into your property when negotiating a mortgage offer, cash offers provide a greater opportunity to sell your property as-is. The average cash buyer is liquid enough to both purchase a home in cash and foot the bill for inevitable repairs. But, if a cash buyer does request additional improvements, sellers aren't beholden to their lender to close the sale—they can opt to consider potential improvements during the negotiation process instead.
Ask yourself: how much have you already invested in your home? Remember that you haven't just made a financial investment, but that you've also spent time and hard work improving your home. If you're ready to sell, making any more changes to your home can seem daunting, and for good reasons.
Imagine that you've spent the last ten years progressively renovating your property—perhaps you made some structural changes, overhauled your landscaping, or even put in a pool. But, when you're in the midst of entertaining a mortgage offer, the potential buyer's lender issues inspection contingencies requiring you to invest even more time and money into improvements before they'll approve the buyer's loan.
If you're strapped for cash, you may not be liquid enough to fund any more repairs. If you're trying to quickly sell your home before moving out of state, you might not have the time to wait for tradespeople to help you meet inspection contingencies.
Negotiations
Speaking of negotiations, sellers should prepare for discrepancies in the haggling process when dealing with all cash offers vs. financing.
Elements of the mortgage sale process have the potential to alter the sale price. For instance:
If you experience an appraisal gap, you may have to reduce the sale price to proceed with a potential buyer's loan approval process. Mortgage lenders won't budge for alternative negotiation tactics—if your appraisal comes in below the sales price, and the potential buyer doesn't have the cash to cover the difference, you'll either have to reduce the price or forfeit the sale.
Mortgage lenders sometimes allow sellers to reduce the asking price instead of meeting inspection contingencies, but this doesn't happen often. Inspection contingencies, like appraisal gaps, are nearly impossible to "negotiate away."
If a potential buyer encounters difficulties insuring the property, a price reduction won't change that fact. A property is either insurable or it's not, and sellers don't have the freedom to negotiate with insurance companies or lenders to return the closing odds to their favor.
Overall, mortgage offers present fewer opportunities to negotiate for your best interest. Mortgage buyers have more power in real estate transactions since a property's compliance with their lender's requirements can make or break a sale. Sellers motivated to close usually must bend to a lender's will instead of negotiating.
In cash offers, however, the choice to close is completely up to the home buyer. Negotiating a cash offer on a home with contingencies is more flexible and doable than with a mortgage. If a potential buyer discovers elements of the home that they'd like the seller to repair, a seller can change the sale price or offer to purchase a home warranty to meet a buyer halfway.
Overall, sellers have more power to negotiate in their own best interests during cash real estate deals.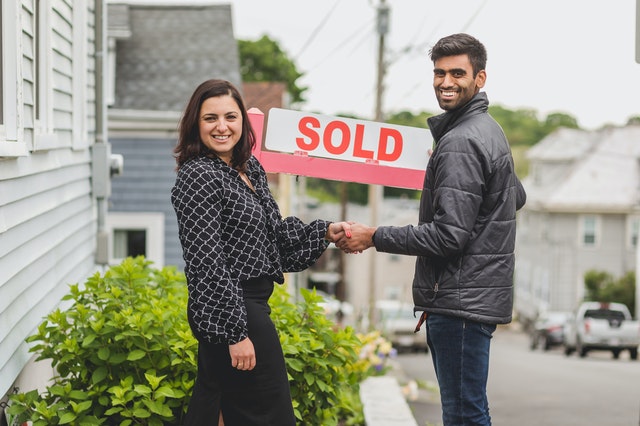 Confidence in Closing
Recall, from a previous section, the process that mortgage buyers must undergo before closing. Any of those steps in the process can reveal your property's shortcomings, reducing the likelihood that a buyer will make it to closing day.
If you're unsure whether you have the expertise, money, or time to comply with a lender's or insurer's demands throughout the sale process, you're immediately less confident in a mortgage sale's likelihood of closing. Cash offers inspire more confidence for a variety of reasons:
Faster sales timelines give potential buyers less time to get cold feet.
Cash buyers using proceeds from the recent sale of their primary residence are more determined to close to regain a stable residence.
More negotiation opportunities make it easier to come to an agreement between buyer and seller, making it more likely that a sale will close.
Achieving confidence that your home sale will close isn't just about avoiding tire-kickers and nitpicky lenders—it's also about finding a potential buyer who is committed to the property, working on a compatible timeline, and financially available to purchase your home.
FlipSplit Will Give You Cash for Your Home—And Then Some
Now that you've explored several benefits of accepting a cash offer on a house, you can see how cash offers are generally superior to mortgage offers for sellers. Between shorter sales timelines, less time and money invested on the front end, more freedom to negotiate, and a higher likelihood of sales actually closing, cash offers are the ideal choice for just about every real estate transaction.
If you're ready to sell your home and put cash in your pocket, look no further than FlipSplit. Our short, easy home sales aren't the only positive element of our program—we buy houses for cash, flip them, and give the seller some of the sale proceeds.
With FlipSplit, selling your home is the gift that keeps on giving. Instead of just walking away with a check for the fair market value of your home, you get a cut of our sweat equity. It's a win-win. Whether you're looking to sell an inherited property or need to relocate quickly, we buy houses in San Diego, Los Angeles, and countless other cities throughout Southern California. Contact us today to request your all-cash offer!
Sources:
Rocket Mortgage. What Home Buyers Need to Know About Appraisal Gaps. https://www.rocketmortgage.com/learn/appraisal-gap
The Washington Post. How Does an "All-Cash" Offer Work When Buying a Home? https://www.washingtonpost.com/business/2021/07/14/how-does-an-all-cash-offer-work-when-buying-home/
Forbes. Experts Predict What the Housing Market Will Look Like in 2022. https://www.forbes.com/sites/brendarichardson/2021/12/13/experts-predict-what-the-housing-market-will-look-like-in-2022/?sh=45bc54183942