Do I Need a Home Inspection Before Selling?
Reviewed by: Brandon Brown
If you're planning on selling your home, you may be wondering, "Is a home inspection required?"
While conducting a home inspection before selling your home may have some advantages, it's not required. Only 25% of sellers get a home inspection before putting their house on the market.1
In this article, we'll discuss when home inspections are required and break down the pros and cons of getting a pre-listing home inspection.
Are Home Inspections Required?
Sellers are not required to have a licensed home inspector come before selling their homes. In fact, home inspections are not required at any point in the home-selling process. However, the majority of homebuyers request them after submitting an offer.1
Why Do Buyers Request Home Inspections?
Buyers want to make sure the home they're about to purchase is in good condition. If a certified home inspector uncovers costly issues, it may change a buyer's mind about going through with the purchase.
In some cases, buyers might be willing to buy a home "as-is," essentially waiving their right to retract or negotiate an offer after an inspection. While some as-is buyers will therefore skip the property inspection, many will still want to get a sense of what to expect from their investment. To learn more about selling a house as-is, check out our blog.
The Benefits of Pre-Listing Home Inspections
While you aren't required to have a home inspection before you sell your home, there are many worthwhile reasons to consider why it might be a good idea for you.
Here are a few benefits of getting a pre-listing home inspection:
It can give you a better idea of your home's condition – Conducting your own home inspection before selling gives you a better awareness of your home's true condition. When you know what issues your home has, you can fix them before selling. Alternatively, you can disclose them upfront before buyers put in their offers on their potential new home.

It can streamline the selling process – By addressing repairs before listing your home, you may be able to prevent back-and-forth negotiations regarding repair requests and price modifications. Getting a pre-listing home inspection is just one of the readily available strategies to sell a house quickly. You can also reduce the risk that a home buyer will rescind their offer due to unexpected inspection contingencies arising. Thanks to these benefits, a pre-listing home inspection may help you sell your home faster.

You may be able to increase your home's listing price – If you're selling a house that needs work, improvements you make based on your home inspection may increase the value of your home. For example, if you replace your roof or air conditioning system, you can factor these enhancements into your listing. You can also let potential buyers know that any problems with the home have already been considered in the listing price, reducing the chances that you have to deal with lengthy price negotiations.

You can control the repairs – If your home inspection report uncovers any issues, you can address them at your own pace. For example, you can plan the repairs around your schedule rather than rushing them at the request of a buyer. You can also take the time to find affordable contractors rather than paying a premium to suit your buyer's expedited schedule.

You can stand out in a buyer's market – Letting potential buyers know that you've already had your home inspected can instill more confidence in them about the condition and value of your home. As a result, you may attract more serious homebuyers and stand out in a buyer's market.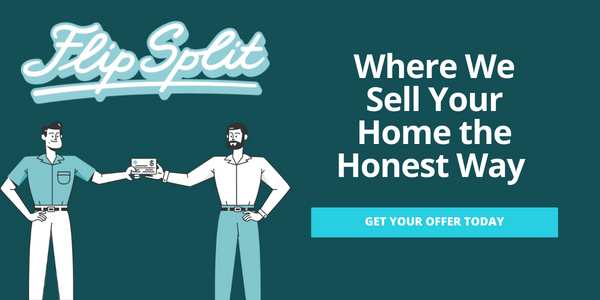 The Drawbacks of Pre-Listing Home Inspections
While pre-listing home inspections have many benefits, they also come with some downsides.
Here are a few reasons why you may want to hold off from getting your home inspected before selling it:
You'll have to pay for the inspection – When buyers request home inspections, they have to pay for them. If you conduct a home inspection before selling your home, you'll be the one footing the bill. Home inspections can cost anywhere from $200 to $500, depending on the size and location of your home.2
You're required to disclose any problems you discover – While disclosure laws can vary from state to state, you're generally required to disclose any major problems you know about your home to potential buyers.3

Buyers will find these potential problems with your home themselves during their own inspections, but they may be less likely to put in offers knowing about them so early on in the process.

You may waste time and money on unnecessary repairs – Every home buyer is different. Some buyers may not care about smaller issues with your home. If you fix every issue that your home inspection report uncovers, you may end up wasting time and money on repairs that your final buyer wouldn't have requested in the first place.
After reviewing these pros and cons, you may still be wondering, "Do I need a house inspection?" Ultimately, the choice is up to you. A pre-listing home inspection can be helpful, but it's not necessary.
FlipSplit: Sell Your Home Fast Without a Pre-Listing Home Inspection
Do you want to sell your home quickly—and for cash? If so, FlipSplit can help you avoid the property inspection process as well as the back-and-forth of negotiation.
As an off-market cash buyer and house-flipper, we buy houses for cash. Our closing process is quick and easy and can take as little as three days. Once you sell your home to us, we can take care of any repairs or upgrades on your behalf and split the fix-and-flip profits with you later on.
Learn more about our quick home buying process today.
Sources:
Zillow. Should I Get a Pre-Listing Home Inspection? https://www.zillow.com/sellers-guide/pre-listing-home-inspection/
Forbes. How Much Does A Home Inspection Cost? https://www.forbes.com/advisor/home-improvement/home-inspection-cost/
Nolo. Required Disclosures When Selling U.S. Real Estate. https://www.nolo.com/legal-encyclopedia/required-disclosures-selling-real-estate-30027.html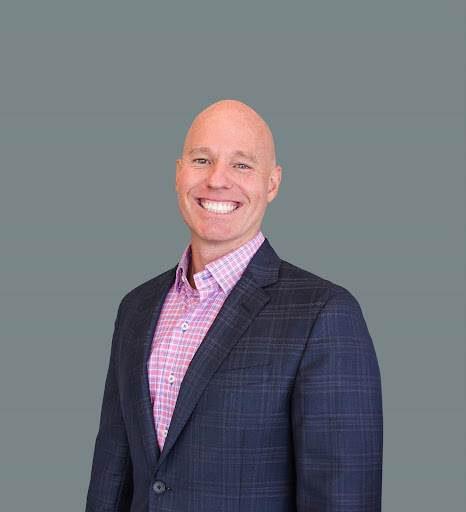 Reviewed by: Brandon Brown
As a long-time Asset Manager, Investor, Real Estate Agent, and Broker/Owner of BayBrook Realty in Orange County, Brandon Brown is one of FlipSplit's lead Real Estate experts. Having worked on over 2,000+ real estate transactions, Brandon brings a depth of knowledge that ensures clients are appropriately treated with honesty and integrity. His insights and advice have been published in numerous blogs beyond FlipSplit, and he keeps a close eye on market trends and statistics, which are updated weekly on his social media pages. Outside work, you can find him participating and serving at church, cycling, mountain biking, surfing around Orange County and beyond, and enjoying time with his wife and two daughters.