How To Navigate The House Market In A Recession
Reviewed by: Brandon Brown
Going through the checklist for selling a home can be challenging at the best of times. But what about when a recession strikes? How do economic struggles change the real estate game?
Recession and housing market are two terms you never want to hear in the same sentence. And yet, as a homeowner, you've probably been hearing them together more and more as economists predict a recession for 2023.1
Although a recession can impact the housing market, it doesn't have to throw a wrench in your plans—especially when you understand what's going on out there. That's why we've put together this quick guide to navigating the housing market during a recession.
What is a Recession?
To put it simply, a recession is an extended period of economic downturn. More specifically, the National Bureau of Economic Research (NBER) defines a recession as "a significant decline in economic activity that is spread across the economy and that lasts more than a few months."2
As you can see, this definition leaves plenty of room for interpretation. Even so, most recessions tend to follow similar patterns. Some of the hallmarks of an economic recession include:3
Rising unemployment rates
Corporate hiring freezes
Decreased consumer spending
A decline in real GDP
Although experts argue whether or not we're "officially" in a recession as of February 2023, it's clear that the economy is not in the best shape4 This reality ultimately affects the housing market.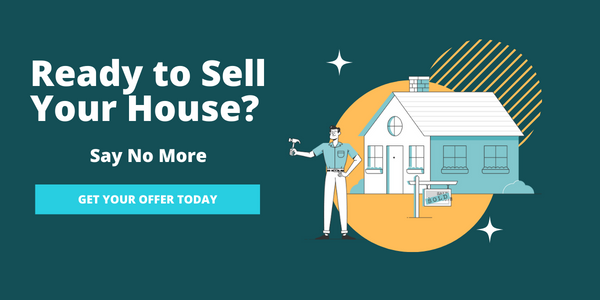 What Does a Recession Mean for the Housing Market?
Because the economy is a complicated, invisible entity with a mind of its own, knowing what will happen to the housing market during recession times is impossible.
However, by looking at past data from other periods of economic instability, experts can predict what should occur. Here's what typically happens to the housing market in a recession:
Demand for New Housing Falls
When talk of recessions and inflation starts, people tend to think twice about making substantial purchases. Naturally, this includes homebuyers—after all, what's a bigger commitment than buying a house? As a result, there may be fewer people looking to purchase a home during a recession.
And even if someone still wants to buy a home, they may have a harder time doing so. During times of economic instability, banks and other lenders may look for the following from potential borrowers:5
Larger down payments
Better job security
Higher credit scores
Because recessions can lead to unemployment and the tightening of personal finances, these conditions can be tougher to meet. These factors—coupled with the current interest rate hikes meant to cool inflation—can lead to fewer people looking to buy.6
Home Prices May Drop
So what happens to housing prices and demand when there are fewer buyers? If you're familiar with the law of supply and demand, you might see where this is going. All these conditions mean there are more houses on the market than people shopping for homes. As such, home prices tend to go down during recessions.7
Again, while it's impossible to predict what will happen to a housing market in recession with certainty, the historical data tells a fairly reliable tale. Of the six recessions that have occurred since 1980, five of them have led to a decline in home prices.8 On average, home values decreased by around 5% year-over-year during these economically troubling periods.
With that said, the current housing shortage in the US should protect homeowners from a home value freefall. Demand for housing may decrease during a recession, but with enough people still looking for homes and a limited supply, there should still be demand for real estate.9 All in all, we're unlikely to see another housing crash.
Interest Rates Eventually Decline
Rising interest rates have played a significant role in home sales and on the housing market overall. If you've seen the news lately, you may have noticed the US Federal Reserve has raised interest rates several times to combat inflation.10 The idea behind these increases is that higher interest rates will cool the economy and slow inflation.
However, when we're in an economic recession, the economy is already ice-cold, and growth is slow. To encourage economic growth and bring us out of a recession, the Fed tends to lower interest rates. Low interest rates make homes more affordable as monthly mortgage payments become more attainable.
So, as a recession drags on, you can expect to see the number of potential homebuyers increase. But it may take a while.
4 Tips for Selling Your Home During a Recession
Despite the doom and gloom that often surrounds conversations about recessions and the housing market, it's not all sour news.
In an August 2022 interview with CNBC, Lawrence Yun, the chief economist for the National Association of Realtors (NAR), said that homeowners are "in a very comfortable position financially, in terms of their housing wealth."11 Why? Even throughout the economic uncertainty of the COVID-19 pandemic, home prices continued to rise.12
However, what the future holds is anyone's guess—and there's no reason to think this trend will continue. A recession could complicate your plans to move and make it difficult to navigate the added stress of selling a home. Luckily, with these tips, you can make the most of selling your home in a recession.
#1 Sell Before the Recession Hits
The "good" thing about recessions is that they don't usually appear overnight. Economists try to give plenty of warning when a recession is on the horizon. With that in mind, you can try to time your home sale around the start of a recession.
Since we're not officially in a recession as of the time of writing, you may be able to sell your home before its value decreases. If your local real estate market is still performing well, now could be a perfect time to sell.
However, keep in mind that unless you have more than one property or plan to become a renter, selling a house also means buying a house. And being a home buyer during a recession has its own advantages and drawbacks. Most notably, you may have fewer new housing options since construction tends to slow when times are tough.13
#2 Adjust Your Expectations
In the past few years, you may have heard of homes selling shortly after hitting the market for far, far more than the asking price.14,15 When a recession hits, those days become a distant memory.
If you're trying to sell your home during a recession, you may need to be more patient. With economic uncertainty in the air and fewer home buyers overall, your home may not sell right off the bat. You may still receive offers at your asking price, but they're unlikely to come as quickly as they did when the housing market was red-hot.
However, you may also want to rethink your asking price, especially if you are most interested in learning how to sell a house fast. You might be feeling the impact of a recession, but so are your potential buyers. To increase your odds of selling (and selling faster), you could consider accepting a lower price for your home.
#3 Spruce Up Your Home
Making your home as attractive as possible may convince recession-wary buyers to view your property more favorably and seal the deal, not to mention also contribute positively to your home appreciation value. Even relatively minor fixes and updates can make your home seem more appealing to potential buyers—recession or not.
Some of the ways to spruce up your home pre-listing include:
Decluttering your home
Applying fresh paint in neutral colors
Replacing lighting and lighting fixtures
Redoing flooring
Washing the exterior
Staging your home for viewings
Of course, if you're also feeling the financial strain of the recession, you may not have room in your budget for home improvement projects. Working with a company like FlipSplit can help you get the most out of your home—without having to roll up your sleeves.
#4 Wait It Out
Finally, your best course of action during a recession may be inaction. That's because what goes down must (usually) come back up.
Sure, home prices may fall during a recession. But if you look at those same homes five or ten years after a recession, chances are they'll be worth more than they were before the downturn. Historically, that's been the case in both the 2001 and 2008 recessions.13
Sometimes the best action during a housing recession is to hold on to your property. Real estate was, is, and always will be more of a long-term investment. If you wait long enough, chances are you'll recoup any value you lose during a recession. There's no guarantee that you'll see a future return on your investment, but there's a decent chance you will.
In the end, recessions are an inevitable part of the economic cycle, as are periods of growth and stability. So, if you can afford to, your best bet may be to wait to sell your house until the economy returns to a more "normal" state.
With FlipSplit, You Can Sell With Confidence—Even During a Recession
While waiting for a recession to end may seem appealing, it may not be possible for every homeowner. Life tends to get in the way of the "perfect" recession strategy. But if you can't (or don't want to) wait for the impending recession to end, you're not out of luck.
At FlipSplit, we navigate the housing market for you. We buy your home at fair market value, then work to make it worth even more. And because we're so confident in our process, we split the extra profits with you.
Whenever you're ready to sell, we're ready to help. Get your offer today and see how FlipSplit allows you to make the most of the housing market.
Sources: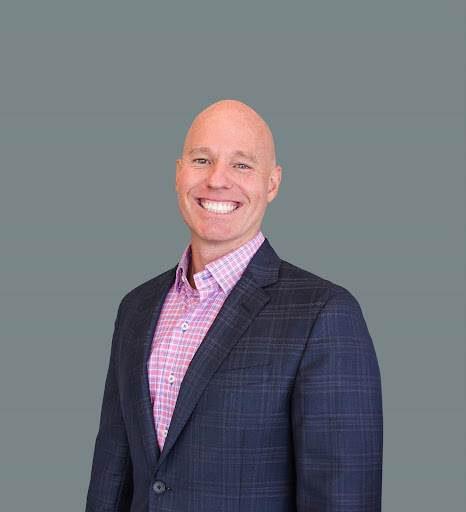 Reviewed by: Brandon Brown
As a long-time Asset Manager, Investor, Real Estate Agent, and Broker/Owner of BayBrook Realty in Orange County, Brandon Brown is one of FlipSplit's lead Real Estate experts. Having worked on over 2,000+ real estate transactions, Brandon brings a depth of knowledge that ensures clients are appropriately treated with honesty and integrity. His insights and advice have been published in numerous blogs beyond FlipSplit, and he keeps a close eye on market trends and statistics, which are updated weekly on his social media pages. Outside work, you can find him participating and serving at church, cycling, mountain biking, surfing around Orange County and beyond, and enjoying time with his wife and two daughters.