How To Sell A House Fast in 2023: The Ultimate Guide
Reviewed by: Brandon Brown
There are endless reasons you might be interested in selling your house on an expedited timeline. Perhaps your family is expanding, you're moving across the country for a new career, or you just want to cash in on the equity of your current home.
Whatever the reason, you probably have one question on your mind—how can I sell my house fast?
With some research, effort, and dedication, you could sell your house before you know it and swiftly settle into your dream home. Read on as we discuss six key strategies for how to sell a house fast.
#1 Choose a Selling Strategy
You're bound to experience the stress of selling a home, but you can try to alleviate the stress from the beginning by determining the right selling strategy. First and foremost, consider how you want to sell your home. From listing it on your own to selling it for a cash offer, here are some of the common selling strategies homeowners employ—from the often-slowest choice to the potentially fastest option:
Sell the home yourself – When you're trying to sell your home on a time constraint, the for sale by owner (FSBO) selling strategy can be a slow process—especially if you want the sale to go through. That's because to make the sale you need to be very familiar with the intricate ins and outs of real estate, like:1
Advertising the property through multiple mediums
Negotiating escrow timelines
Organizing each showing
Handling matters with the title company, inspector, appraiser, and more
Crossing every t and dotting every i on the contract paperwork (and making sure they're all correct)
Sell your home for a cash offer – Have you considered selling your home to a cash buyer? Homeowners looking into how to sell a home fast often find success by selling to someone who will buy their house outright with a cash offer. If you find the right home buyer, not only will you avoid closing costs, housing repair costs, and commissions, but you'll receive an offer within your time frame at a fair price and walk away with cash.
Hire an agent – In contrast, hiring a real estate agent comes with a hefty price tag. In today's market, realtors typically receive approximately 5% or 6% of your home's selling price as their commission.2 Not only that, but it takes time to find an experienced real estate agent that can handle the finer details of the sale on an accelerated timeline.
Sell your home to a developer – This home selling strategy doesn't apply to all homes, but it can be ideal for owners with an especially large lot or for someone who owns a home that is in a state that repairs can't remedy. If you fall in this category, a developer might be interested in making an offer on your home. Before agreeing on a price, make sure you do your research on the value of your land, as you might receive a lowball offer.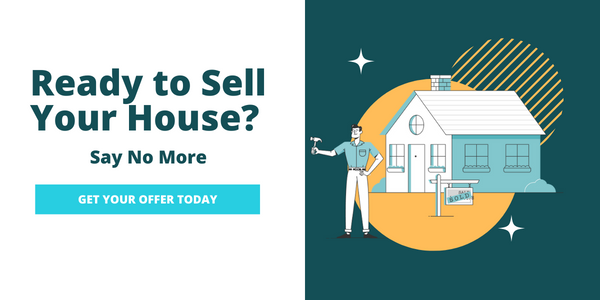 #2 List Your Home at a Competitive Price
Once you've decided how you want to sell your home, it's time to consider one of the most important aspects—the selling price.
Even if you're wondering how to sell your home fast, your gut may be telling you to choose a price tag that's slightly above your home's value. In the case where you are in the market for a quick sale, setting the price too high may lead to fewer interested buyers, which could leave your house on the market for longer.
Instead, as a home seller, you'll want to perform a thorough comparative market analysis (CMA) on the homes that are selling in your area. A CMA can help you find an accurate price point for your home.
Some aspects to consider when researching the sales prices of similar homes include:3
The year the builder constructed the home
The total square footage
The neighborhood of the property
The size of the property
With a better understanding of the going rate of similar properties, you can decide on an asking price with an accurate price tag. Try not to be concerned with pricing your house too low. Houses priced under market value often receive multiple offers—and fast. Oftentimes, if you start with a lower selling point, your offers will increase to match its market value.4
#3 Declutter and Clean Like You Mean It
Do you remember all the times you scrubbed every nook and cranny for the annual family gathering at your home?
When selling a house fast, your house should be that pristine—possibly more so. Its interior appeal is everything to a potential buyer, and leaving sweaters haphazardly strewn on the couch could be the difference between receiving an offer and losing a potential buyer's interest.
Consider some of these decluttering and cleaning tips ahead of time:
Organize your closets – People love storage space. Buyers will likely want to peek inside your closets to gauge how much space your closets provide.
Rent a storage unit – If there's still clutter around the house after you've cleaned and organized, consider further decluttering by offloading some of your excess items into a storage unit. Removing extra items can open up your home and make it look more spacious.
Remove personal belongings – As memorable as your family photos are, they can be distracting to a prospective buyer. Since they're trying to envision their lives in your home, consider temporarily moving these and other personal mementos while you're showing the house.
#4 Take Care of the Quick Fix Repairs
One of many effective and efficient strategies to sell a house quickly is to take care of quick repairs. While it's unreasonable (and expensive) to take on a full kitchen remodel before you sell your home, you can increase your home's value and avoid deterring interest from potential buyers by completing basic repairs, such as:
Repairing leaky faucets5
Replacing stained carpeting5
Replacing cracked window panes5
Fixing loose tiles
Tightening loose door handles
While in fixer-upper mode, you can also increase your ROI with a few minor upgrades, like:5
Upgrading the blinds in the windows
Repainting walls or kitchen cabinets
Replacing old light fixtures and fans
While you may be tempted to sell a house as is, it's important to understand that small details can actually make a big difference. Sometimes it might even be simply painting your front door or adding new lighting to your front yard for an instant increase in curb appeal to warmly welcome an interested buyer. While it's true that you shouldn't judge a book by its cover, curb appeal may sway a home buyer in one direction or the other.
#5 Hire a Photographer
If you're in a rush to sell your house, your first thought might be to snap a few photos with your iPhone and call it a day. Bada bing bada boom. Move on to the next step, right?
Not quite.
83% of homebuyers said that the pictures they view help in determining which houses they want to visit.6 That means the photos you post alongside your listing are your chance to make a memorable first impression.
That said, you may have a better chance of selling your house in a shorter window of time with high-quality photos taken by a photographer.
#6 Write a Persuasive Listing
When someone reads your listing, your goal is for them to immediately fall in love with your home. You want them so tempted by your listing that your home is their sole thought until the moment they see it in person, at which time they only fall deeper in love.
Here are some tips to help you handcraft the ultimate hook, line, and sinker listing:7
Hook them with the headline – The headline is the first thing they see. Not your description. Not the photos. The headline. Try making it succinct and including the most marketable feature of the home to entice them to click on your listing.
Line them up by highlighting your home's most valuable features – Even though your perfectly posed photos are worth more than a thousand words, it's helpful to include details that the photos may not have captured. Explain why someone would want to purchase your home and what makes it worth the asking price. Descriptive words are key. Instead of saying the house has an "updated kitchen" you could say that it has a "recently remodeled kitchen full of captivating renovations, including a custom-built breakfast bar, Italian granite countertops, and brand new stainless steel appliances."
Wrap up the listing with a powerful call to action (CTA) – Beforefinishing the listing, it's time to include the sinker—the CTA. Tell the potential buyers what to do next. For example, "Schedule a showing today by texting 555-555-5555" describes exactly what they need to do if they're interested in the home.
#7 Be Flexible With Showings
While you may not be thrilled to host an unplanned showing, that last-minute couple could be the pair that decide to make an offer. That said, it's helpful to be as accommodating as possible to a prospective buyer by making time for them to see your home.
In addition to private showings, there are a few other ways to provide opportunities for people to appreciate your house in person, including:
Host an open house – This gives you the option to show your home to multiple buyers at once. To increase the odds of a successful turnout, be sure to market the open house on your listing and purposefully place open house signs around the area. This could lead to a quick home sale when more than one prospective buyer is interested at once.
Allow buyers to view the home using a lockbox – If you've already moved out of your home, a lockbox can be a useful tool for showings. Some buyers prefer to look at the house on their own without the feeling that someone is watching their every move. Lockboxes also make it more convenient for both the buyer and home seller because they can visit the house at their leisure.
Sell Your Home According to Your Timeline with FlipSplit
There are a lot of factors to consider when selling your home. When you add in trying to learn how to sell your home fast, it can become even more overwhelming. But out of the many home selling options available, there's one that can allow you to skip the stress and more easily navigate the process.
With FlipSplit, you can avoid the hassles and headaches associated with the entire process. Instead, we'll take care of everything. The renovations, the professional photos, the listing—you name it, we've got it.
The process is easy. We'll evaluate your property, hand you a fair cash offer, and close the deal in as little as 72 hours. And if we sell your home for more than our projected value, you'll receive 50% of the extra earnings.
Take our assessment and jumpstart your next chapter in life today.
Sources: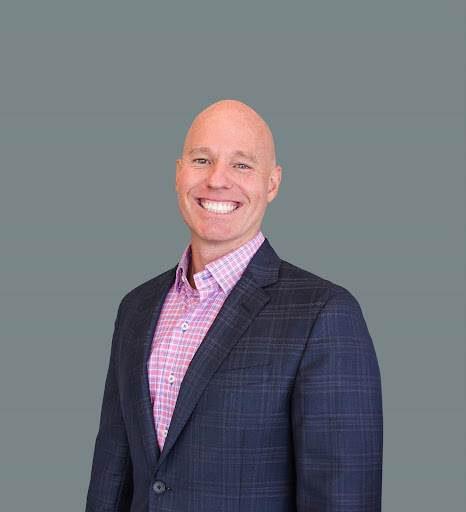 Reviewed by: Brandon Brown
As a long-time Asset Manager, Investor, Real Estate Agent, and Broker/Owner of BayBrook Realty in Orange County, Brandon Brown is one of FlipSplit's lead Real Estate experts. Having worked on over 2,000+ real estate transactions, Brandon brings a depth of knowledge that ensures clients are appropriately treated with honesty and integrity. His insights and advice have been published in numerous blogs beyond FlipSplit, and he keeps a close eye on market trends and statistics, which are updated weekly on his social media pages. Outside work, you can find him participating and serving at church, cycling, mountain biking, surfing around Orange County and beyond, and enjoying time with his wife and two daughters.