How To Navigate The Stress of Selling A Home
Reviewed by: Brandon Brown
As a home seller, you're bound to experience the different emotional stages of selling a house. From addressing maintenance and repair tasks to determining a competitive price for your house, the stress of selling a home can pile nearly as high as your stacks of contracts, appraisals, and insurance documents. 
Fortunately, dealing with the stress of selling your home doesn't have to be endured alone. We've compiled a guide of four tips to streamline the home selling process—and keep you calm, cool, and collected from listing to closing.
#1 Come With Realistic Expectations
When selling your home, you may have a dream price or buyer in mind. However, odds are your selling experience won't go 100% as you planned. By setting realistic and flexible expectations, you can avoid any unnecessary disappointment and prepare ahead of time for any scenario.
You can maintain realistic expectations throughout the selling process by:
Researching your local market – When selling a house, your competition is literally next door. To size up the other players, find the average sale price per square foot for homes in your area. You can calculate this number with the help of:
Online listing databases (such as Zillow and Redfin)
County assessor websites
Local property management companies
Assessing your home's offerings – As a home seller, it's your job to know your home's strengths. For example, waterfront property may sell at high prices in warm climates, but it may dismay buyers during the colder months. Highlight your home's selling points and unique offerings to make your property stand out within the market.
Considering macro-economic trends – Typically, the real estate market runs as either a "buyers market" or a "sellers market." To determine your area's current market, you'll need to do a little research. Consider national and local trends, such as total properties sold, interest rates, local property laws, and buyer demographics.
If you find yourself asking questions like, "why is my house not selling?" or "why is the process taking longer than usual?", it might be the expectations you've set in place. Assessing the market and looking at comparable homes in your area can help you determine asking price and potentially increase the speed at which you sell your home.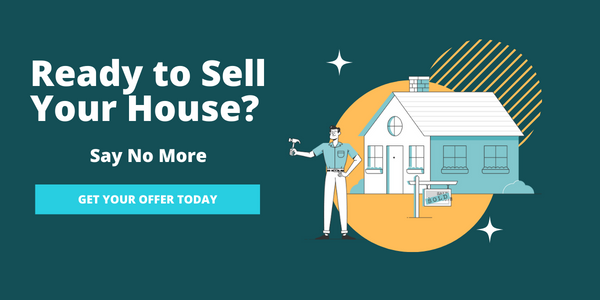 #2 Prepare Your Home
There's more to a home than meets the eye, but everyone loves a good first impression.
If you're selling your home, stage your home to be aesthetically pleasing and use neutral colors throughout your home. A house that's clean and decluttered will often sell faster than a home that's littered with trinkets, personal items, and mess. Whether you're preparing for private home showings or planning an open house, a potential buyer's first impression can be important.
Aside from staging your home to sell, consider these home preparation tips to help mitigate the heightened stress of selling a home:
Deep clean all rooms in your home
Declutter your home by organizing or storing your possessions
Sell or give away unnecessary items to acquaintances, auction houses, charities, etc.
Take well-lit pictures of every room in your home for any potential buyers
Make small renovations like new carpeting, fresh paint jobs, or heating system repairs
And don't forget about curb appeal—tend to your lawn or hire a landscaping company to make potential buyers feel welcome, even before they step foot through the front door.
#3 Consider a Cash Offer
Traditionally, home sellers use realtors to land a settlement. However, a realtor isn't your only selling option—in fact, they may be one of your less desirable home selling options. Instead of going through a real estate agent, consider selling via cash offer.1
Cash offers are when a buyer purchases a home with cash only—no mortgages or other financing necessary. As a seller, this can offer a bounty of benefits and reduce a lot of uncertainty, waiting, and energy for you during the selling process:
Reduced financial insecurity – Unless you're dealing with aristocrats, most home buyers will be financing their home purchase. However, this can lead to some stable and uncertain deals. According to the National Association of Realtors, buyer financing issues were responsible for 23% of delayed settlements.2 A cash buyer eliminates this financial risk by offering all money upfront.
Saved time – Considering a cash offer may also be the answer if you're wondering how to sell a house fast. When considering a cash offer, there's no need for stagings, showings, or waiting on buyers to bite. Cash offer companies can help you submit a proposal, receive a cash offer, and sell your house within days. That way, you save countless hours (and energy) for the same amount of money.
Lower expenses – Buying a house is definitely expensive, but so is selling one! Home renovations, realtor fees, and stagings can add up to a hefty price tag. Cash offers skip these steps, helping you save more money along the way.
#4 Take Care of Yourself
Whether you're a first time home seller or you've done this before, the process can naturally take a toll on you. Wondering how to stay positive when selling your house? It's always important to take care of yourself. The less energized and healthy you are, the more difficult tasks will feel along the way. When dealing with the stress of selling your own home, try these basic self-care practices for peace of mind:3
Get 8 to 10 hours of sleep per night
Eat a healthy and nutrient-dense diet
Drink at least 8 cups of water per day
Move your body at least once per day
Pick up soothing activities like music, hiking, or yoga
Practice gratitude through journaling or meditation
Sell Your Home Stress-Free with FlipSplit
With a little planning and the right tools, you can learn how to cope with selling your house. And when you're ready to navigate this journey, FlipSplit is here to smooth the road.
At FlipSplit, we offer both off-market cash offers and house flipping to individual buyers. That means we take the bulk of work as a seller off your hands. Simply let us know when you're ready to sell, and our team will handle the valuation, renovations, and timing of your sale. You can get an upfront cash offer in as little as 72 hours—minus any realtor fees.
If you're ready to save time and money, we're ready to seal the deal. Contact FlipSplit and submit our quick property form today for a stress-free home-selling experience.
Sources:
Bankrate. What Is An All-Cash Offer In Real Estate? https://www.bankrate.com/mortgages/all-cash-offer/
REALTORS. Confidence Index Survey December 2021. https://cdn.nar.realtor/sites/default/files/documents/2021-12-realtors-confidence-index-01-20-2022.pdf
NIMH. Caring for Your Mental Health. https://www.nimh.nih.gov/health/topics/caring-for-your-mental-health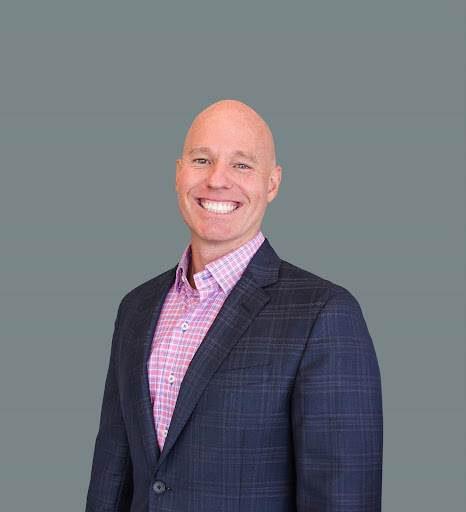 Reviewed by: Brandon Brown
As a long-time Asset Manager, Investor, Real Estate Agent, and Broker/Owner of BayBrook Realty in Orange County, Brandon Brown is one of FlipSplit's lead Real Estate experts. Having worked on over 2,000+ real estate transactions, Brandon brings a depth of knowledge that ensures clients are appropriately treated with honesty and integrity. His insights and advice have been published in numerous blogs beyond FlipSplit, and he keeps a close eye on market trends and statistics, which are updated weekly on his social media pages. Outside work, you can find him participating and serving at church, cycling, mountain biking, surfing around Orange County and beyond, and enjoying time with his wife and two daughters.