How to Respond to a Low Ball Offer?
Reviewed by: Brandon Brown
The excitement of receiving an initial offer on your home can quickly descend into eye rolls when you see a low ball number that's thousands of dollars below your asking price. It's understandable—your home is a massive investment, one you poured your heart and soul (i.e., time and money) into. 
All that said, you want an offer that accurately reflects the market value of your property.
Unfortunately, low ball offers are a pesky (but normal) piece of the process as a home seller. The good news is that there are things you can do to respond to a disappointing purchase offer from a prospective buyer. 
It's normal to experience frustration or stress when selling a home. Here are five tips on how to respond to low ball offers, including why remaining calm is your secret power and the art of the counteroffer. Let's dive in.
Tip #1: Remain Calm
There are many emotional stages of selling a house. The first gut reaction to a lower offer than expected is often to channel your inner Arianna Grande and say, "thank you, next." However, remaining calm can be your secret power when it comes to dealing with potential buyers.
Why is that? Because it may give you the insight you need to sell your home quicker (and perhaps at a higher offer).
Consider this: There are many reasons buyers make low ball offers. Typically, it's because they notice when your property:1
Has been on the market for a long time
Is priced higher than similar homes
Needs repairs or updates
Is one of many for sale in your area
By isolating why you've received your low ball offer, you may be able to capitalize with the next potential buyer and receive a reasonable offer. If you can't isolate why, reach out to the buyer and ask why they're offering such a low offer price. 
Note: The buyer may also offer a low ball rate for no reason. If you confirm this, return to your gut reaction. "Next."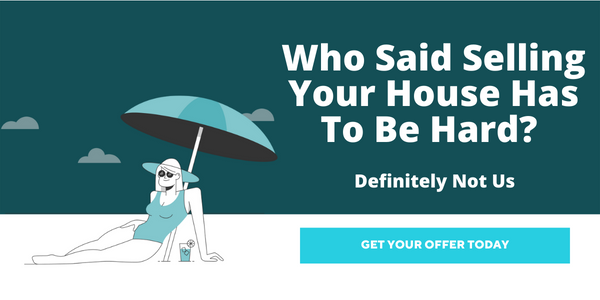 Tip #2: Compare to Recent Sales
If you consistently receive low ball offers, it's time to reconsider your pricing model. Analyzing this data can help answer the question, "Why is my house not selling?" To understand this further, look at the local real estate that has sold in your area over the last few months. How do they compare to your home in terms of:2
Square footage
Number of bedrooms and bathrooms
Upgrades
Age of major fixtures and appliances
Even one fewer bathroom or an older roof can significantly reduce the price range of your home as opposed to a similar property close by. Consider browsing the top selling features of a home for a better asking price. 
Tip #3: Analyze the Whole Offer
If the buyer isn't offering the amount you want, they might be including other concessions that benefit you, such as:3
Offering a higher earnest money deposit
Having pre-approved financing
Suggesting a quick closing date
Waiving inspection contingencies
Putting in an all-cash offer
Not requesting repairs
All of these buyer concessions can save you significant time, money, and headaches, so even if it's a low offer, the fine print might make it worth considering.
Tip #4: The Art of the Counteroffer
After you've considered the whole offer and weighed the benefits of the concessions the buyer is willing to make, it's time to prepare your counteroffer. You should always counter a low ball offer—it's possible they were just testing the waters to see if you'd be willing to accept the low price. 
In your counteroffer, you can ask the purchaser to make some of the concessions listed above to beef up the proposal.4 You can also suggest a new listing price that's within fair market value, lower than the original but higher than the buyer's offer.
Remember, the ultimate goal is to sell your home at a reasonable asking price. So keep this dialogue straightforward, and don't be afraid to ask for what you want.
Tip #5: You Don't Have to Accept Any Offer
If your counter proposal is met with a no and the buyer refuses to budge on any of the details, you can simply reject the offer and wait for another. When this happens, you should take a step back and reassess.
Was the buyer being unreasonable? Or did the dialogue during the negotiation process bring issues with your home to your attention?
Even though the process didn't result in the sale of your home, you can still learn valuable information from the experience and handling of multiple offers.
Bypass the Emotional Roller Coaster with FlipSplit
Between the back and forth with buyers and constant analysis of the current housing market trends, selling your home can be exhausting. Even though you can always decline an offer, wouldn't you rather avoid the process altogether if you could?
If you don't want to deal with low ball offers on your home, FlipSplit can help.
We make competitive cash offers on homes, regardless of the condition. Then, after we buy houses, we'll make upgrades and repairs that maximize the value. Then, we resell it, and split the profits with you.
No haggle, no fuss, just a quick, easy process, and your home is sold.
Sources: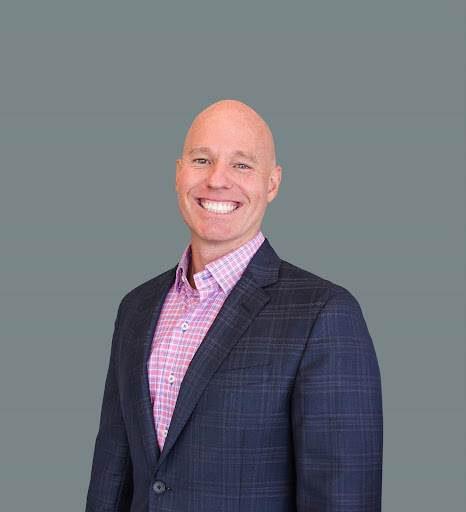 Reviewed by: Brandon Brown
As a long-time Asset Manager, Investor, Real Estate Agent, and Broker/Owner of BayBrook Realty in Orange County, Brandon Brown is one of FlipSplit's lead Real Estate experts. Having worked on over 2,000+ real estate transactions, Brandon brings a depth of knowledge that ensures clients are appropriately treated with honesty and integrity. His insights and advice have been published in numerous blogs beyond FlipSplit, and he keeps a close eye on market trends and statistics, which are updated weekly on his social media pages. Outside work, you can find him participating and serving at church, cycling, mountain biking, surfing around Orange County and beyond, and enjoying time with his wife and two daughters.