12 Legal Documents Required To Sell A House Without A Realtor
Reviewed by: Brandon Brown
There are plenty of reasons you may wish to sell your home on your own terms without the help of a real estate agent. Perhaps you already have a buyer lined up. Or maybe you just don't want to pay the realtor's fees. (A broker typically takes 5-6% of the sale, which means if your home sells for $200,000, the realtor takes $12,000 in commissions.)1
While real estate agents walk home sellers through the process, in an FSBO sale (For Sale By Owner), the seller will be responsible for navigating the real estate transaction independently. No matter your reason for choosing "For Sale By Owner," you should be prepared to gather all the necessary documents. But with a bit of research, you'll be fully equipped to sell your home on your own.
This is your guide to the legal documents required to sell a house without a realtor.
What Documents Are Required for House Sale?
Selling your home without a realtor is completely doable. However, the process will require you to be on top of all your home's paperwork that otherwise a real estate professional would be taking care of. Besides assessing the market, setting a sale price, and listing your home, there are very important documents you will need to successfully close the sale. While this list of documents might seem lengthy, simply knowing what you need can make the closing process for a seller entirely manageable. Just take it one document at a time.
#1 Original Sales Contract
Hopefully, you've saved all the paperwork from when you purchased your home. Although this isn't always required, a future buyer may request to see the contract you signed when you first purchased your home. This can help straighten out any title mishaps that could snare the sale down the line.2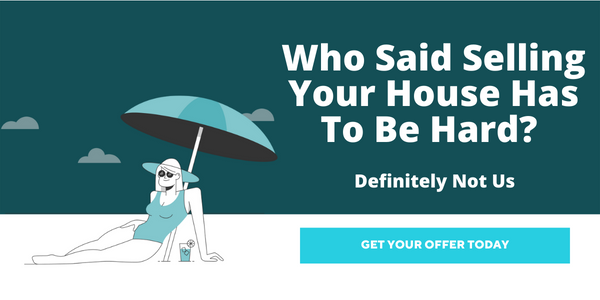 #2 Property Survey
You may want to hire an inspector to perform a new property survey, if you don't have current information. This documentation will let a prospective buyer know exactly what they'll be acquiring in the sale. It includes all the details about the real property, including:3
A property's boundary lines
The size of the property
Any buildings on site
Legal descriptions of the property
Depending on the size and shape of your property, you may need to consider different types of property surveys, which can include information on:
Land topography
Hazard areas
Easements (parts of the land with shared access)
No matter which property survey you choose, this is an essential document for making sure that all parties are clear about all parts of the property.
#3 Mortgage Statements
An important part of an FSBO sale is ensuring that your finances are all in order. Mortgage documents are especially important if you haven't finished paying yours yet.4
You'll want to gather up any information that pertains to your loan or mortgage, including:
Loan estimate
Loan application
Escrow account statements
Closing disclosure
This information will make clear how much of your home sale will go towards paying your lender and how much will go back into your pocket. You can request a copy of this information directly from your lender.
#4 Utility + Property Tax Records
A potential buyer may request these documents for more information about what it's like to live in the house. This will tell them exactly how much they can expect to pay in bills every month once the house is theirs.4
#5 Certificate of Occupancy
This is the document that confirms your home is suitable for humans to live in.4 Your local municipality will perform safety inspections and ensure that it's up to code. If your home needs repairs, you may need to complete these and have your home inspected again before you can obtain this certificate. After all, you can't sell a home that isn't habitable.
#6 Your Home's Deed
You may have heard of your home's title referred to as "the deed," but they're actually two different things. The title is the concept that you own your home. The deed is the paperwork that proves it.
You'll need the deed to show that the house is yours to sell.4 Once the sale is complete, you'll have to transfer the title over to the new owner.
You may also wish to seek what's known as "title reports," which can validate the status of your title. The document will include the:
History of the property
Rights as title owner
Information about any easements
A title company can help you prepare this document.
Another optional step is to purchase title insurance, which will ensure that your house's title is cleared. If you go this route, an attorney will need to be present when you close the sale.
#7 Warranties
If you've recently purchased any major home appliances that are being sold with the house, it's time to scrounge up that documentation, including information on warranties.4
If the appliances are still within warranty, pass on their documentation to the new owner of the house once the sale is complete.
#8 Homeowners Association (HOA) Agreements
If you live in a neighborhood that is run by a homeowners' association, you know that there are certain rules you have to follow, like:
Quiet hours
Street parking
Pet ownership and responsibility
If you have a document outlining these agreements, include that in all the paperwork to give the new owner.4 And if you have any receipts for membership fees due, that will also be helpful documentation to include.
Bear in mind that you may also need to alert the homeowners' association about your move, so it's wise to contact them sooner rather than later.
#9 A Disclosure Statement
As the homeowner, you are required to disclose any information about the property's defects or dangers to future buyers.4 This could include information like:
Faulty foundation
Leaking roof
Pest problems
Appliance problems
HVAC issues
Mold
This is also when you'd want to ask yourself: do I need a house inspection?
As for information about that neighbor who throws loud pool parties every summer? You can probably leave that off the list.
#10 Plans and Permits
If you've had any work done on the house that required a permit, you'll need to include that in your documents for sale. Work could include:
Decks
Extensions
Fences
Certain plumbing or electrical work
This includes basically anything that drastically changed the workings of the house.
#11 Sales Contract
This legally-binding document may also be referred to as the "purchase agreement." It is the final piece of paper that lays out all the points of the sale. This document will guide both parties through the sales process and will include information about:5
Identities – Who is buying and selling the property.
The property – Everything from the property address to the type of house to the size of the lot. You'll also include any information about appliances included in the sale.
Price – How much the property is being sold for.
Title – The type of title being transferred.
Closing – When the sale is being closed and any closing costs included.
Legal terms – Information about the legal consequences if the terms of the contract are breached.
Financing – Details about how the buyer is financing the purchase and the amount of their deposit.
Contingencies – Any conditions that either party must meet before the sale is finalized.
#12 Miscellaneous Documents
Although this is a fairly comprehensive list, every single municipality has different rules and regulations. Your town (or even your neighborhood) may have specific documentation that you need to file, as well.
There are also a few miscellaneous but important documents that only apply to a few special cases, like:
Government notices – If your home was ever subject to re-zoning, annexation, or a new tax assessment, you'll want that documentation.
Water tests – Some localities may require a septic system inspection and a water quality test.
Divorce decree – If the home was owned by a former spouse, you'll need to prove that it is yours to sell.
Estate settlement documents – If you inherited the house, you'll need the documentation proving so.
Pending litigation – If the property is affected by any current litigation, you will need to let future buyers know.
Before finishing all your paperwork, consider your situation and contact your local municipality to ensure that you have everything you need.
Preparing Your Documents for Closing
Whether you're a first time home seller or you've done this before, parts of the process can feel overwhelming, but it is doable. While you can probably handle the task of gathering all the paperwork for selling a house without a realtor, you may still need a professional's help when closing. When closing your sale, you may need to enlist the help of: 
An attorney
An escrow agent
A title agent
There are certain states across the country that are known as "attorney closing states" or "attorney-only states."6 These states have declared that an attorney must be present at the closing of a real estate sale because the legal jargon of closing a home sale may be too difficult for people without training to understand. These states include:
Connecticut
Delaware
Georgia
Massachusetts
North Carolina
South Carolina
Vermont
West Virginia
The attorney will ensure that the terms of the sale benefit both the home buyer and the home seller.7 There are also other states where an attorney is only required in certain districts. These states are:
Illinois
New Jersey
New York
Ohio
A notary must also be present during the signing of these documents.
Contact FlipSplit and Sell Your Home Today
Gathering all the necessary documents can be a substantial task for those wishing to skip the realtor process, but some consider the process to be worth the time and effort. However, it isn't the only way to sell your house without a realtor's help.
If you've decided that you're ready to sell your home without the help of a realtor but don't want to go through the hassle of listing, marketing, and introducing prospective home buyers, contact FlipSplit.
We're both an off-market cash home buyer and a house-flipping company. When you're ready to sell your home, we'll buy it, spruce it up, sell it, then split the profits with you. Whether you want to sell your home in 72 hours or 90 days, we'll work with you on timing.
Contact FlipSplit today for a no-stress, easy, and fast way to sell your home. Complete our 60-second property form, and we'll send you a free, no-obligation cash offer. It's the simplest way to sell your home. No realtors required.
Sources: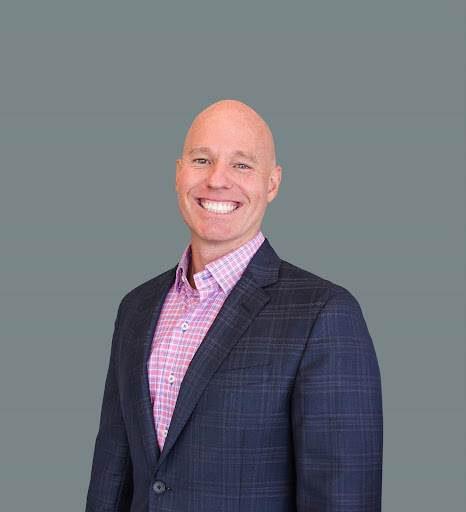 Reviewed by: Brandon Brown
As a long-time Asset Manager, Investor, Real Estate Agent, and Broker/Owner of BayBrook Realty in Orange County, Brandon Brown is one of FlipSplit's lead Real Estate experts. Having worked on over 2,000+ real estate transactions, Brandon brings a depth of knowledge that ensures clients are appropriately treated with honesty and integrity. His insights and advice have been published in numerous blogs beyond FlipSplit, and he keeps a close eye on market trends and statistics, which are updated weekly on his social media pages. Outside work, you can find him participating and serving at church, cycling, mountain biking, surfing around Orange County and beyond, and enjoying time with his wife and two daughters.