How To Identify & Avoid The Top 3 Real Estate Scams
Reviewed by: Brandon Brown
If you're considering putting your home on the market, it's crucial to be on the lookout for potential scammers. Real estate can be complex, and many conniving individuals seek to take advantage of owners' unfamiliarity with the process of selling property. Thus, a property or homeowner can fall victim to real estate fraud and common real estate scams.
According to FBI records, real estate scams are on the rise across the nation.1 You're probably experiencing the natural stress of selling a house. The last thing you want to worry about is real estate fraud and schemers. In order to help you protect your property, we've identified 3 common techniques scammers use to separate homeowners from their hard-earned money. With knowledge of these schemes and a vigilant eye for tricksters, you can avoid falling victim to scams and secure a fair value for your home.
#1 Title Fraud
One of the most common real estate scams is title fraud. You may think your house is too big to be stolen, but scammers who commit title fraud might have something to say about that. Essentially, title fraud is when a fraudster passes someone else's house off as their own, and it can be devastating for the home's real owners.2
In order to commit title fraud, a scammer might:
Pose as a realtor to gain access to sensitive information
Falsify documents such as property deeds
Steal a property owner's identity and impersonate them
Forge signatures on legal paperwork
Whatever techniques they use, the fraudster's aim is to gain legal ownership of a property. After their name is on the title, the scammer will:
Take out a mortgage or line of credit using the home as collateral and pocket the money
Lease the property out and collect deposits and rent from tenants
Sell the home and make off with the profits
It's not unheard of for a family to head off for vacation only to return to a home occupied by new tenants. As a kicker, the new residents themselves are wholly unaware they've purchased or rented the property off a huckster.2
So, how can homeowners prevent this nightmare of a real estate scam from happening to them?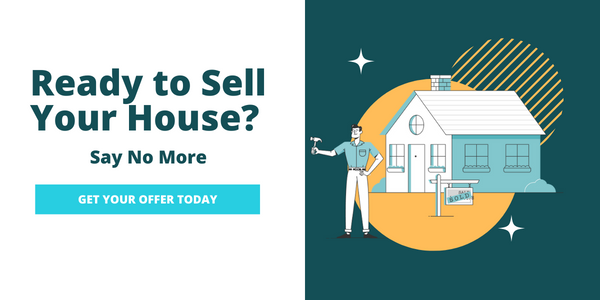 How to Thwart Title Fraudsters
Property scammers are cunning and manipulative, but if you know what to look out for, you can avoid falling prey to their schemes. To outsmart title fraudsters:
Be extremely scrupulous when choosing a real estate agent—or, better yet, pick one of the other options for selling your home
Check your city's registry for your property's deed to ensure no mysterious liens or mortgages have been filed with it3
Be cautious when sharing personal data and thoroughly vet anyone with access to sensitive information
#2 Mortgage Fraud
Another common real estate scam is mortgage fraud. Sometimes called foreclosure fraud or predatory lending, this kind of scheme takes advantage of people who are having trouble keeping up with their mortgages. Many homeowners are misinformed about mortgages and believe they can't sell their home while still paying it off (you can, and it's a better option than the bank foreclosing on it).
Hence, those who are scared to lose their property and desperate to make their next mortgage payment are susceptible to scams such as:4
Signing their home's deed over to a company on the promise that they'll soon be able to get it back (spoiler: they never do)
Borrowing from shady lenders, then being intimidated (legally or otherwise) into surrendering their property when they can't repay
Giving money to scammers who claim to be able to settle their debts for less, but in reality do nothing and make off with the cash
How to Mitigate Mortgage Scams
Homeowners that succumb to mortgage fraud are often not thinking straight due to the immense stress of their existing debts. But if you keep your head and identify the telltale signs of these mortgage payment scams, you don't have to be a victim. Be on the lookout for:
Mysterious individuals claiming to represent your financial institution or some government body
Companies trying to get you to hastily sign a contract without giving you ample time to consider its details
Lenders who are all too eager to give out loans when established banks won't
#3 Digital Real Estate Scams
Whether you're a first time home seller or not, you've probably come across digital real estate platforms that allow you to list and sell your property. Digital platforms have made viewing and selling homes easier than ever, but they've also increased the opportunity for real estate fraud and scams in the process. While online schemes are varied and ever-changing, one of the most common ways scammers con homeowners out of their equity is by:5
Hacking the database of the real estate company and uncovering the details of a recent sale.
Contacting the buyers to have them wire the down payment to the hacker's account instead of the seller's.
Cashing out their ill-gotten gains before anyone realizes the money was transferred to the wrong account.
How to Deter Digital Deception
The most effective way to avoid online home selling scams is to minimize the number of people who are privy to sensitive information about your sale.
For some people, that means cutting real estate agents (and thereby realtor scams) out of the equation. While some may have your best intentions in mind, all too often it's the realtor (or someone posing as them) that's the common denominator in property scams.
While it may sound impossible, there are several ways to sell your home without a real estate agent, including:
Selling your home online direct-to-buyer
A conventional private sale
Selling your home for cash to FlipSplit
Avoid Scams and Sell Your Home Fast With FlipSplit
You can't fall victim to a realtor scam if you avoid real estate agents altogether, and FlipSplit is no agent.
FlipSplit buys houses for their fair cash value. We don't appraise property, take commission, or subtract fees—we simply purchase homes for what they're worth. Then, after sprucing things up and selling them again, we split the profits with you.
Does it sound too good to be true? Then it's time to flip how you think about real estate and split ties with agents, because FlipSplit is the future of property sales.
Sources: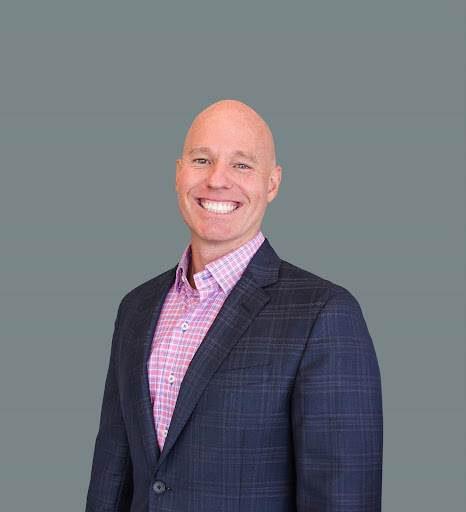 Reviewed by: Brandon Brown
As a long-time Asset Manager, Investor, Real Estate Agent, and Broker/Owner of BayBrook Realty in Orange County, Brandon Brown is one of FlipSplit's lead Real Estate experts. Having worked on over 2,000+ real estate transactions, Brandon brings a depth of knowledge that ensures clients are appropriately treated with honesty and integrity. His insights and advice have been published in numerous blogs beyond FlipSplit, and he keeps a close eye on market trends and statistics, which are updated weekly on his social media pages. Outside work, you can find him participating and serving at church, cycling, mountain biking, surfing around Orange County and beyond, and enjoying time with his wife and two daughters.