How to Navigate the Online Home Selling Process
If you're considering selling your home, you might be looking toward solutions that no longer rely on those for sale signs in your yard—or the limits of your local buyers market. It's no secret that for both sellers and buyers, the internet has revolutionized the housing market. In fact, a report by The National Association of Realtors (NAR) indicated that 50% of buyers found their home online in 2021.1
There's no better time to dip your feet into the world of online home selling. However, as technology continues to improve, it's also vital to keep up with the best practices when it comes to selling your house online.
If you're wondering how to sell your house online, we've compiled this guide to help you check all the boxes and reach home selling success. Read on to identify your first steps and gather our top recommendations for creating a fantastic online listing.
What Are the Benefits of Selling a Home Online?
These days, very few industries—if any—go untouched by the internet. The most significant benefits often include the following:
Speed
Reach
Accuracy
Convenience
For home sellers in particular, these benefits can amplify your selling power. The benefits include:
Increased traffic – NAR's recent report suggests that 97% of home buyers use the internet to search for homes. And that's not exclusive to the younger generations—in fact, it includes 87% of those aged 75–95.1 Having your home sale online could automatically increase your net chance of interacting with a potential buyer.
Frequent updates – Instead of playing a game of telephone, a prospective buyer can indicate their interest with a click of a button, sending you a direct notification. Tracking interactions with your listing can help you decide whether to make changes sooner rather than later.
A wider buyer market – For many who are unable to travel due to health, work, or family situations, online equals access. It's now possible to find a home in a new location without going through the laborious task of home hunting in person.
Quicker turnaround – Online listing services can often help facilitate financial transactions. Paperless signatures and money transfers mean cash goes into your pocket faster.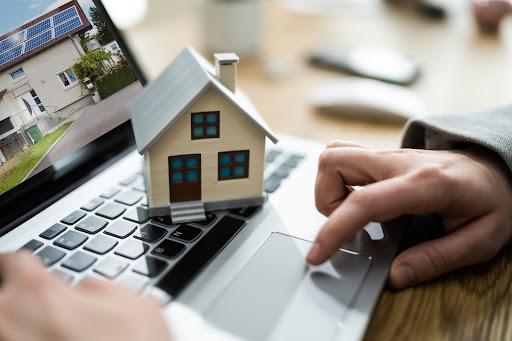 Preparing Your Home for Online Sale
Preparing your home for online sale often means identifying key features and getting your rooms picture-ready. In 2021, 33% of the real estate market were first-time buyers.1 When marketing to those excited to make a space theirs, there's often room to emphasize a home's current and potential market value.
Here are some tips to help you prepare:
Consider an inspection – A pre-sale home inspection can help you identify areas to be fixed prior to listing or to help break down your home's attributes for your online listing. This can be important for older homes, where sellers will want to guarantee the home's stability. It can also provide confidence to an interested buyer whose first impression won't be in person but online.
Prioritize neutrals – A paint can and some brushes offer an inexpensive fix that can put the right shine on any space. Neutral tones for wall colors and curtains read well on camera without overpowering and can help buyers imagine how they might customize their future home.
Declutter – Instead of investing in costly renovations, decluttering is a simple way to open up a floor plan and counter space and show off your home's possibilities.
Stage each room – Staging prioritizes what appeals to the masses to help the potential buyer visualize themselves in the space. Staging may include depersonalizing spaces and emphasizing valuable assets like natural lighting or hardwood floors.2 You may want to select a few pieces of furniture to highlight how an area can be used while leaving plenty of options open to the buyer.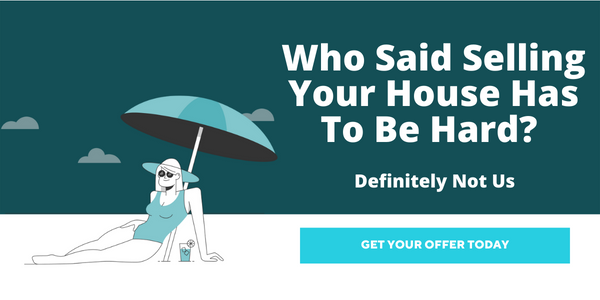 Building an Online Listing
Below we've listed an overview of top profile priorities. Additional features may depend on the particulars of your property or the requirements of your target market.
Here's what you need to set up your online listing for success:
High-quality photos – NAR's recent report noted that 9 in 10 buyers found photos were the most important when searching for a home.1 If you don't fancy yourself a photographer, consider investing in a third-party professional to obtain high-res digitals or aerial shots.
Video content – As a complement to photos, videos can offer a visceral way to walk your buyer through all the nooks and particulars of your space.
Virtual tours – In today's housing market, virtual tours are quickly taking the place of the exhaustive open house. Start at your front door and walk your audience through each room in your home. Some AI mapping software enables buyers to walk through the home virtually themselves.
Measurements – A complete listing should include square footage and general measurements. Including a photo of your home's blueprints, if available, is a simple way to ensure all architectural features are accounted for.
Renovation information – If you've put effort and money into new additions and features, be sure to highlight these. NAR indicates that 74% of younger millennials prefer new homes because they don't have to renovate.1 If you have an old home or lack funds for renovation, you can also highlight the reliable aspects of your home like plumbing or electric wiring.
Curb appeal – Don't forget to include outdoor features in your images if you live in a suburban area or have considerable outdoor space. Some simple landscaping can go a long way in elevating your home's look and feel for potential buyers.
Location information – In the recent NAR report, neighborhood quality was listed as the most important for 58% of buyers.1 For millennials under 28, who make up over ⅕ of the market, this number shot up to 71%. You may want to note parks, schools, or towns in proximity.
As a final tip, remember that your listing should feature your home—not you. If you are questioning, "Why is my house not selling online?", it's important to note that real estate experts usually recommend homeowners remain as invisible as possible throughout the online selling process. This tactic allows buyers to imagine themselves in their future home rather than focusing on the property's past.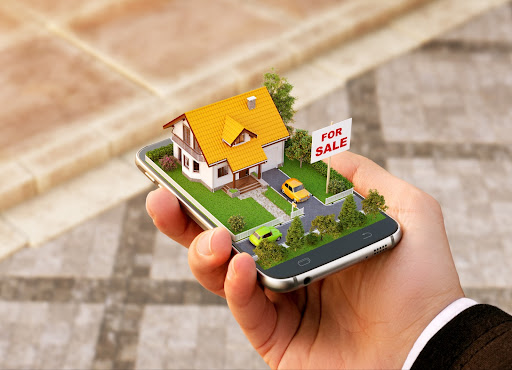 Pricing Your Home for Online Sale
The first step in pricing is understanding your neighborhood and your timeline. One mistake home sellers sometimes make can be overpricing their homes within a local market, which can make your property stand out in a negative way to buyers.
Here's a quick checklist for defining your price:3
Obtain an updated appraisal – A home appraisal can offer a starting point from which to set your listing sales price. Though appraisals can indicate the highest market value of your property, this does not usually reflect the wholesale amount, and additional factors can affect the price. As you proceed in your home selling efforts, make sure to have a trusty home appraisal preparation checklist in hand to streamline the process.
Access the market – Compare both the national market and your local housing market. For example, while the national market may reflect overall high supply and low demand, if your home is located in a hotspot like New York City, your demand may remain consistently high.
Consult comparables – Neighborhood sales can help you identify successful price points in your area. Zillow recommends looking at homes sold in the last three to six months and within 300 square feet of your own. Records can be found on a multiple listing service (MLS) or in public property records.4
Set a timeline – The timeline for selling a house can range, but typically, homes sell closest to the asking price within the first month.5 Making a plan to re-evaluate the price if you're not getting offers within the first couple of weeks can help you circumvent a lingering market situation.
Anticipate seller costs – Typically, a home seller will be responsible for covering costs such as recording fees, outstanding liens, attorney fees, closing for repairs, and government transfer costs. To better navigate the closing process as a seller, make sure to factor these in when setting your price and when negotiating your sale.6
Where Should I Sell My Home Online?
When selling your home online, a solid rule of thumb is to diversify your market reach. The biggest mistake a home buyer can make is to ignore marketing. NAR reports that 34% of homes for sale by the owner (FSBOs) did not actively market their home. 1
The home selling options for a DIY route typically include:
Social media – Social media platforms are vehicles for mass consumption, which could help you spread the word about your sale quickly. You can typically add filters to your listing such as "family" or "garage," which buyers can select while searching to help pinpoint the right match.
Listing sites –Various online listing sites exist as options for setting up your home's profile. Similar to social media, you can add filters and select your home's attributes during setup to help the right buyers find your home faster. While some of these online outlets are free, you may want to avoid sites that require extra fees unless properly vetted.
Blogs – Though perhaps a less common approach, writing about your property or being featured in a blog post may help drive traffic. You may want to have a separate listing set up to link more concrete information.
Personal website – If you or your friends have a website domain, you might try listing your home there. There's no harm in finding a more localized audience! Sometimes, selling to friends or friends of friends can alleviate stress or hassle in the selling process.
Of course, if your home has particular features or landscapes, such as a pool, acres of farmland, or a hidden studio built by a once-famous painter, you may consider targeting more particular areas of the market on more niche sites.
Should I Engage a Third Party to Assist My Online Sale?
Selling a house online comes with a lot of flexible options—but it can also require a lot of groundwork on your part. If you're hoping to make your sale a smooth success and take some of the work off your plate, engaging a third-party vendor may be in your best interest as a seller.
According to NAR, the top two most difficult tasks reported by FSBOs were preparing the home for sale and finding the right price. But seemingly smaller jobs can also take extra time and skill. Particularly in the digital age, if photography and staging aren't your forte, a third party with the right equipment and staging experience can boost your home's profile by quite a few notches.
In addition, you may need some help with repairing and renovating your home before the online sale can proceed. The good news is that you can now find investors online who can help you with both the repairs and the sale itself—helping to reduce your workload, boost the value of your home, and ensure the sale of your home goes off without a hitch.
Skip to Sales with FlipSplit
What if you could cut out the realtor and avoid worrying about renovating, pricing, or staging your home to sell? If this sounds like the option you've been dreaming of, FlipSplit is your match for an efficient and effective sale.
As both an off-market cash home buyer and a house-flipping company, FlipSplit takes on market-increasing renovations and network marketing while you walk away with cash in your pocket.
We buy houses and we do it well. Let FlipSplit prioritize your home while you prioritize your next steps.
Sources: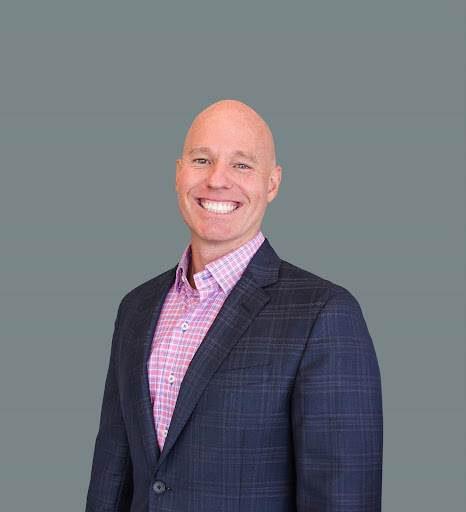 Reviewed by: Brandon Brown
As a long-time Asset Manager, Investor, Real Estate Agent, and Broker/Owner of BayBrook Realty in Orange County, Brandon Brown is one of FlipSplit's lead Real Estate experts. Having worked on over 2,000+ real estate transactions, Brandon brings a depth of knowledge that ensures clients are appropriately treated with honesty and integrity. His insights and advice have been published in numerous blogs beyond FlipSplit, and he keeps a close eye on market trends and statistics, which are updated weekly on his social media pages. Outside work, you can find him participating and serving at church, cycling, mountain biking, surfing around Orange County and beyond, and enjoying time with his wife and two daughters.