A Helpful Guide To Selling Your House When Relocating for a Job
Reviewed by: Brandon Brown
Homeownership is often founded on putting down roots and making lifetime memories. But when an irresistible job opportunity beckons, a different vision of the future materializes.
Suddenly, it's time to think about moving, again.
According to a recent study, 32.5% of Americans who moved in 2021 were relocating for a new or transferred job.1 While you're not alone, the process of selling your home with a job-start day on the horizon can be challenging.
If you're relocating when you own a house, there are numerous options to pursue.
What to Expect When Selling House Due To Job Relocation
Whether you're a first time home seller or you've gone through the process before, it's important to understand or revisit what the selling process entails. In addition to finding a new home and setting yourself up for success in your new position, you'll want to verse yourself in the housing market and determine high-priority to-dos.
Ask yourself the following questions:
Is it currently a seller's market? – If not, you might have to be flexible with your asking price. At any rate, it's imperative to know who has the upper hand in the housing market at the time of selling house for job relocation.2 While this may feel like a stressful process, it can be beneficial as a potential buyer if you plan on buying a new home in your new city.
Will you sell before or after you relocate? – This can impact the time you have to get settled in the new location and whether you plan to own two houses simultaneously:3
Are you in a hurry or can you be flexible? – An aspect of selling and buying a house at the same time involves determining how flexible you are in the process. Hasty decisions can risk your bottom line, and a property sitting on the market for too long can become a "stale" asset.5 Finding a balance between selling too slowly or too quickly is optimal.6 As of November 2022, homes are staying on the market for an average of 50 days.7 Ideally, you would leave one house and immediately move into the new one—but if overlapping two mortgages is impractical, temporary housing options are plentiful:8

Airbnb
Hotel
Relatives
Short-term rental
Does your employer offer relocation reimbursement? – Relocation expenses can quickly add up, whether you plan on hiring a moving company or do the work yourself. If you don't know whether or not your new employer will reimburse you for the move, consider asking. If they don't offer a standard job relocation package, they may be willing to negotiate for a portion of moving-related costs to cover the following expenses:9

Transportation (including car fuel, tolls, or airline tickets)
Packing supplies
Moving company costs
Down-payment relief
Furniture delivery or storage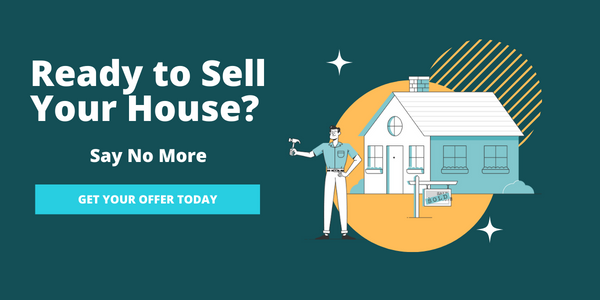 How To Sell Your House and Move to Another State
Moving to another state is not an easy feat, especially if there are deadlines for getting settled in and starting a new job. When planning your move, consider the following:
Distance between locations
Roundtrip travel time
Stress and exhaustion
Hours packing and unpacking
New location to map out
Since you've been through the process of buying a home, you'll already be familiar with researching school districts, HOAs, speed limits, and neighborhood crime reports.
Once you've decided whether to rent, find temporary lodging, or buy a new house, you can accurately determine your timeframe and identify the resources you'll need to manage your old home.
For that, there are two options: A traditional sale or selling your current home as-is.
Traditional Sale
Oftentimes, a traditional sale involves using a realtor to list and sell your old home. In this case, you will need to account for various costs, including holding costs, realtor commissions, and title insurance and title closing fees.
You must repair any major problems that would lower the selling price of your home and landscape your yard to improve the home's curb appeal. Investing in professional staging and photography services for open houses and listings is advised.
You may also need to temporarily move out of the home to show it to potential buyers—which may be no problem if your job's start date is sooner than later.
Selling As-Is
When selling your house as-is, you'll likely work with an off-market cash buyer like FlipSplit.
The buyer will often renovate the home to increase its resale value and resell your home for top dollar.
While you'll likely still need to pay title insurance, there's no need to conduct your own repair, stage the home yourself, or balance two mortgages. There are also benefits for selling a house to a cash buyer that can make your relocation an easier and stress-free process.
Stay On the Move With FlipSplit
Selling your home and moving for a new job doesn't have to be tedious or costly—particularly if you utilize a cash-buyer program. You can sell your home in days, or up to three months, if you need more time.
At FlipSplit, we're reputable home buyers that pay cash for your house, renovate your home, and split the profits with you after the sale.
There's no need to prepare your home for potential buyers and you'll receive extra profits if the house resells for more than anticipated.
With FlipSplit, you can put your mind at ease and your moving trucks in motion.
Sources: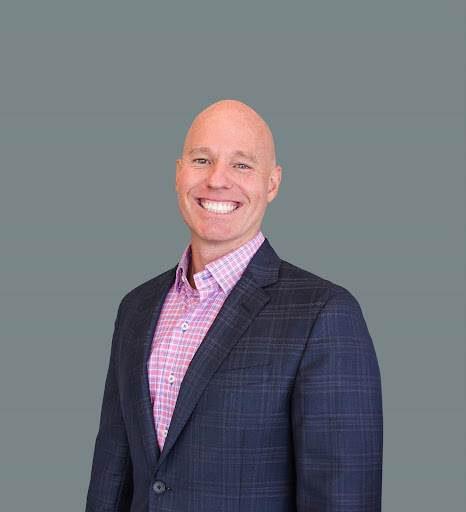 Reviewed by: Brandon Brown
As a long-time Asset Manager, Investor, Real Estate Agent, and Broker/Owner of BayBrook Realty in Orange County, Brandon Brown is one of FlipSplit's lead Real Estate experts. Having worked on over 2,000+ real estate transactions, Brandon brings a depth of knowledge that ensures clients are appropriately treated with honesty and integrity. His insights and advice have been published in numerous blogs beyond FlipSplit, and he keeps a close eye on market trends and statistics, which are updated weekly on his social media pages. Outside work, you can find him participating and serving at church, cycling, mountain biking, surfing around Orange County and beyond, and enjoying time with his wife and two daughters.