The 101 Guide to Selling a House As-Is
Reviewed by: Brandon Brown
If you've started putting together a checklist of the tasks that need to be done to prepare for selling your home, you've probably had to flip the page a few times—it's a long list. Getting top dollar for your home means having a beautifully staged and updated home with luscious curb appeal.
But that takes time, know-how, and money to achieve. If you'd prefer to sell your home without making major upgrades or repairs, selling your home "as-is" might be the right solution for you.
In this short guide, we'll explain the process and benefits of selling a house as-is.
What Does it Mean to Sell a House As-Is?
Real estate law is a combination of federal and state regulations, so be sure to check into your state's guidelines for guidance on selling property as-is. For most states, "as-is" is a legal term that means:
The property is for sale in its current condition
The home seller is not willing to complete or negotiate on repairs
There is no assurance that everything is in working condition
For home buyers, purchasing "as-is" means they're taking a gamble on the property. When they tour the home and poke around, they may see some damage or wear-and-tear that needs attention, but there may also be unseen issues.
You might be asking, "Do I need a house inspection before selling as-is?" Put simply, no. The home buyer's offer is not contingent on a clean inspection, and they'll have no room to negotiate based on issues that come to light after they've placed the offer.
What Do You Have to Disclose in an As-Is Sale?
So you had an inspector out and learned that your chimney is collapsing and termites have eaten away most of the foundation. Can you just add some throw rugs and sell the place as-is?
Well… no. There are still requirements in place for as-is sales. To meet minimum state and federal disclosure standards, home sellers must:
Disclose known problems with the house or property
NOT hide or misrepresent defects or key information
Comply with state-based disclosure standards, such as specific terminology
Understand that state regulations overrule any waiver of rights to disclosure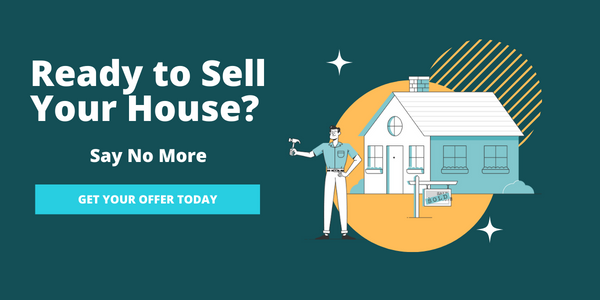 The Pros and Cons of a Pre-Sale Inspection
An inspection can unearth issues that must legally be disclosed before your sale. So, do you need to solicit an inspection?
While it's not required, you can opt to fund an inspection and provide the results of it to prospective buyers. You'll pay around $200 to $700 for an inspection, depending on your house location and size.1
Inspections can help:
Price your home more accurately
Identify plusses as well as-issues that can help market your property
Attract non-contingent offers and make a quick sale by providing transparency
In short, buyers may be less suspicious of an as-is sale if they already know the whole story behind your property.
Why are Houses Sold As-Is?
Anyone can opt to sell their property in an as-is condition, and that doesn't necessarily mean there are immense problems with structures or their electrical, plumbing, or HVAC (Heating, ventilation, and air conditioning) systems.
Some of the more common reasons to opt for an as-is sale include:
Need for a quick sale such as to access cash or move for a new job
Lack of resources to plan, complete, and contract services to ready the home for sale
Inheriting a property in disrepair, damaged by hoarding, or in another state
Helping an elderly or disabled relative sell a difficult property
How Can You Boost the Price of an As-Is Property?
While your ideal process may be to list your house tonight and do nothing beyond packing your suitcase before you leave it behind, an as-is sale can include a continuum of preparatory time and investment, just like a traditional home sale.
You may want to meet with one or more real estate agents and request a property valuation and recommended to-do list from them. Consider whether you have the resources to complete any of these potential improvements. This may help secure a better sale price even for an as-is listing. These may include:
Minor lawn care or maintenance
Oiling squeaky doors
Removing drapes or blinds and cleaning windows
Unclogging sinks and drains
Pressure-washing pavers, fences, or siding with heavy dirt build-up
Patching drywall holes
Fixing leaky faucets or broken toilet levers
Traditional Listing or Cash Offer—Two Options for As-Is Properties
You can sell a house as-is using a seller's agent and the same wait-and-see model as most house sales, including listing, viewings, open houses, and waiting for an offer. Just as with any other home sale, this method is open-ended in terms of the timeline. However, it gives you the opportunity to receive multiple offers over time. If you choose this process, be sure to sign with an agent experienced in as-is sales who has a network of potential buyers to solicit.
Another route is to approach a reseller for a cash offer quote. Real estate investors, iBuyers, and house-flippers often purchase as-is properties, although there may be some negotiation based on a home inspection.
You can blend these options by soliciting cash offers, listing your home through an iBuyer (instant buyer), or relying on a reseller's offer as a backup after a limited-time open listing.
Pros of Selling a House As-Is
Can you sell your house as-is? The short answer is yes, but it's important to be aware of the pros and cons.
While it doesn't result in throwing out the checklist, opting for an as-is sale means a shorter list of tasks to prepare for a sale. But in the current seller's market, you may be surprised by how much you can benefit from an as-is sale, including:
No fix-it-up headache – Even a well-kept home will end up with a checklist of improvements from a real estate agent to maximize the spaciousness, modernity, and curb appeal of a property. For less maintained properties, the list can be endless. Going as-is means skipping some or all of the cost and effort of making pre-emptive home repairs and upgrades.
No staging and fussing – At its most invasive, preparing a home for sale can mean moving out current furnishings and replacing them with temporary, staged settings. A general cleaning can turn into constant deep and spot-cleaning until an offer is signed, plus atmospheric touches like baking cookies for the homey smell they create.
Higher sale prices in a seller's market – While the sale price shows up in the "cons" list below, a balancing factor to this is the current real estate market, which is balanced in favor of home sellers. There are more home buyers than available properties, which drives prices and competition up for sellers.

If you're selling a home as-is in a desirable neighborhood, you can end up with multiple offers and a higher price tag than in a market balanced in favor of buyers.
Cons of Selling a House As-Is
Buyers are taking a risk when they opt for an as-is home, and there are some costs to the seller when that happens. This increased risk tends to result in:
Lower price – For potential buyers, "as-is" equals a potential bargain. Selling an as-is property means a lower price tag when all other factors—current market, location popularity, visible house condition—are equal. This difference can result in a sale of 15% to 20% below the market value.
Smaller buyer pool – You'll have fewer potential buyers for an as-is property. For many buyers and real estate agents, as-is sales are red flags or outright "nopes." Most homeowners prize security over a risky bargain.

Plus, some mortgage loans, including FHA loans, will place limits on repair needs and require them to be completed or funded prior to approving the loan. If buyers plan to use this financing, an as-is property won't give them the negotiation room to ask the seller to help with repairs or repair costs.
Longer time to sell – Working with a smaller buyer pool may cause a longer stay on the market for less desirable properties in low-demand locations and markets. That time could result in more closing costs for the seller, both in further disrepair or vandalism and in operating costs such as insurance, property taxes, utilities, and mortgage payments.
Lost profit opportunity – For properties in need of cosmetic work and lower-cost or minor repairs, choosing an as-is sale means you're losing out on higher profit that could be gained in exchange for the "sweat equity" of doing some work yourself. Even for more advanced work, paying for labor may still yield a higher sale price that ends with profit.
FlipSplit: A New Way to Profit from an As-Is Sale
If you're burdened with a house that needs more work than you can invest, you do have options. In fact, selling a house that needs work as-is is one of the best strategies to sell a home quickly. It also means signing away a property that will make more money for the next owner.
But what if you could have a no-hassle sale without giving away the money-making potential? FlipSplit can make this happen.
We buy houses as-is, in all market conditions, and take on the work and cost of repairs and renovation based on what will yield the best sale price. You can skip the time and headache plus the costs of construction materials and labor, a real estate agent or listing agent, and appraisal fees. And when the sale comes in, we split any extra profit with you!
Visit FlipSplit to learn more and get the ball rolling on an offer for your property today.
Sources:
ISoldMyHouse.com. What Does It Mean To Sell A House As-Is? https://www.isoldmyhouse.com/selling-a-house-as-is/
U.S. News. How Does Selling a House As-Is Work? https://realestate.usnews.com/real-estate/articles/how-does-selling-a-house-as-is-work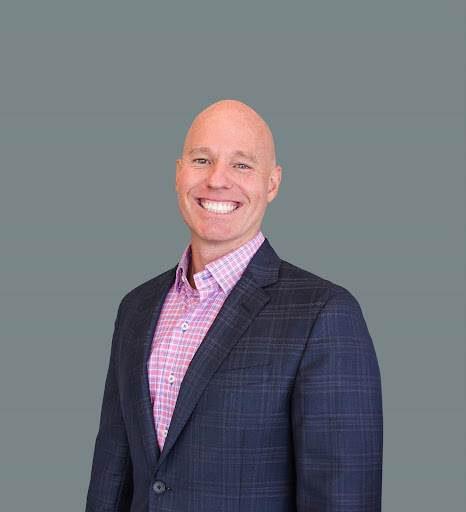 Reviewed by: Brandon Brown
As a long-time Asset Manager, Investor, Real Estate Agent, and Broker/Owner of BayBrook Realty in Orange County, Brandon Brown is one of FlipSplit's lead Real Estate experts. Having worked on over 2,000+ real estate transactions, Brandon brings a depth of knowledge that ensures clients are appropriately treated with honesty and integrity. His insights and advice have been published in numerous blogs beyond FlipSplit, and he keeps a close eye on market trends and statistics, which are updated weekly on his social media pages. Outside work, you can find him participating and serving at church, cycling, mountain biking, surfing around Orange County and beyond, and enjoying time with his wife and two daughters.