Timeline for Selling a House
Reviewed by: Brandon Brown
Selling a house is one of the most thrilling steps in anyone's life. It is a symbol of change, a sign of things to come, whether that is expanding your family or moving elsewhere for your career. Selling your home also generally comes with a good bit of profit if all things go as planned.
However, selling a house can come with a wide range of complications. On average, it takes about 55 to 70 days total to sell a house, from putting the home up for sale to actually closing and handing over the keys. That length of time can vary based on numerous factors, but the timeline for selling and buying a house is generally the same for all residential properties. Learn more about this home buying timeline below.
Making Your Decision
In the three or four months before actually putting your house up for sale, think about, "When is the best time to sell your house?" Part of this has to do with the ever-fickle housing market, but much of this has to do with your finances and budget and where you are in your life.
Talk with an accountant or financial advisor. Determine how much you still owe on your mortgage commitment to determine how much you stand to gain from a sale. Factor in all of the taxes, fees, closing costs, and commission payments.
Depending on your personal timeline, you may not have a few months to actually go over all of this, but try to stay prepared. This is a big decision, and it's worth getting all of the technical and financial aspects in order before you go through with anything.
Months Before Listing
Hire an Inspector
As you're staging your home to sell, the great first step is to hire an inspector. A pre-sale home inspection can help you spot any repairs and areas of improvement before you actually put your home up for sale. This can prevent any delays during the actual home selling process, and you can add the repairs to your budget.
Make the Repairs
Depending on what the inspector finds, your repairs may be extensive or nonexistent. You may simply need to patch some holes in the drywall or fix a kitchen drawer. You mostly want to make sure that the essentials are in fine working order. This includes the:
Roof
Foundation
Electrical system
Plumbing
Drainage
Windows and doors
Depending on the extent of the repairs, you may consider working with FlipSplit to help you sell your home quickly. FlipSplit acts as both an off-market cash home buyer and a house flipping company. This means you can sell your home at a fair price with the ease of no-hassle renovations that increase your home's market value which you in turn can benefit from after the home is resold.
Clean and Declutter
As you continue any necessary repairs, it's time to declutter and clean your space. The idea for selling any home is to help potential buyers imagine what living there would actually feel like. That can be hard when the home is messy and cluttered with clothes and knickknacks. Clear away your countertops and remove any personal items and family photos. You may want to consider hiring a professional to reorganize your space to make it look larger and feel more welcoming.
Similarly, it may be a good idea to hire a professional cleaner to scrub down your home. They will vacuum and wash your floors, clean your baseboards, scrub the kitchen, and dust every flat surface.
Don't forget your outdoor areas either. Curb appeal is real, and it's essential for making a great first impression for any potential buyers. Check your exteriors and make a note of any potential touches for improvement. Your outdoor walls and sidings might use a fresh coat of paint, or maybe you could improve the landscaping somehow. Even adding potted flowers can be a cheap way to improve curb appeal.
Moving Out
You don't have to be completely out of your home, but it's a good idea to start your moving process before the listing. This can help in the cleaning and decluttering departments. Keeping your personal belongings out of the house also reduces potential distractions, allowing potential buyers to focus on the house and property itself.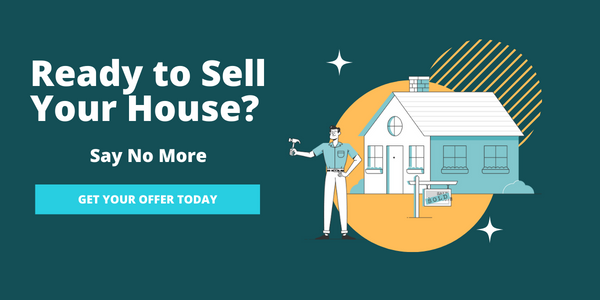 Listing Your Home
Once you put your home up for sale, it is a waiting game. Some homes will start to get offers within days or even hours of putting up a listing. Other homes may take a few weeks or months.
Still, there are a lot of factors at play here, including:
The listing price compared to nearby properties
The condition of the home
Marketing
The home's availability for showings
The general location
After Listing Your Home
Reviewing Offers
As you get offers on your home, you have the opportunity to make counteroffers. Ensure that you go over the entirety of each offer, not just the listing price.
Closing
Once you find an offer that suits your needs, you can accept the offer and start the closing process. With a cash offer, closing and purchasing agreement can take just one day, but most prospective buyers will likely go through financing, which involves third-party lenders and several steps. Through financing, the closing process will likely take one to two months.
A potential buyer will also likely ask for an home inspection, and a mortgage lender will usually require a professional appraisal on your home's value. Any issues with either of these may result in further delays, and if the financing falls through, you will have to go back to the listing stage.
Closing Day
With all of the financing in order and paperwork filled out, all you have to do on closing day, as the home seller, is to sign the final documents and hand over the keys. Along with the keys, make sure to bring any codes or garage door openers.
Selling a house can be a big, emotional moment. Make sure you are prepared to ensure a smooth, easy process from beginning to end. Whether you're looking to sell your San Diego house or downsize in Anaheim, we buy houses in Orange County, Los Angeles, and other areas throughout Southern California. No matter where you're located, we're here to help guide you through the home selling process with ease. Request your cash offer from FlipSplit today!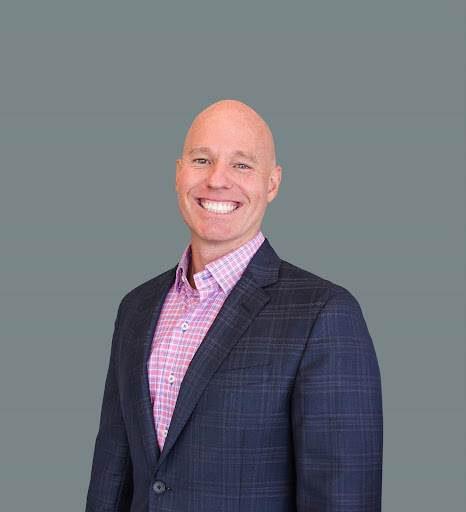 Reviewed by: Brandon Brown
As a long-time Asset Manager, Investor, Real Estate Agent, and Broker/Owner of BayBrook Realty in Orange County, Brandon Brown is one of FlipSplit's lead Real Estate experts. Having worked on over 2,000+ real estate transactions, Brandon brings a depth of knowledge that ensures clients are appropriately treated with honesty and integrity. His insights and advice have been published in numerous blogs beyond FlipSplit, and he keeps a close eye on market trends and statistics, which are updated weekly on his social media pages. Outside work, you can find him participating and serving at church, cycling, mountain biking, surfing around Orange County and beyond, and enjoying time with his wife and two daughters.