Tips for Staging Your Home to Sell
Reviewed by: Brandon Brown
Selling your home can be equally overwhelming as rewarding. Make the wrong move, and you could end up with an offer well below the asking price, or your home could languish on the market.
There are a lot of factors that go into selling a house. This includes knowing when is the best time to sell your house and how to get the asking price for your home. Staging is one of the best ways to get some interest, speed up the selling process and should be included in the timeline for selling a house.
Staging your home broadly refers to presenting your home in its best light, allowing potential buyers to imagine living in the home. The exact staging process will vary from home to home, but there are some general rules of thumb that you can follow to bring out the best in your home. Learn some tips for staging your home below.
Enhance Curb Appeal
Before you start anywhere inside your home, take a look at your property's exteriors. First impressions are everything, even when it comes to buying or selling a home. The first few seconds when a potential buyer sees your home can make or break a sale. A prospective buyer will do a quick drive-by, which is enough for them to decide whether or not to actually go into the house, so take some time to enhance your curb appeal.
Some simple tips for your home's exterior include:
Rent a power washer and remove any grime on your driveway, sidings, roof, and gutters.
Wipe down your windows.
Make sure that your house numbers are easy to read from the street.
Mow your lawn and consider reseeding or adding fresh sod.
Give your front door and sidings a fresh coat of paint.
If you have flower beds, plant some fresh flowers and greenery. If not, buy some planters with fresh shrubs and foliage.
If you have a porch, make it look as warm and inviting as possible. Repaint or restain it and consider adding some porch furniture. You don't need to go all out, but even two nice porch chairs can add to the aesthetic and expand your outdoor space.
Declutter
Decluttering is one of the best home staging ideas and for helping you move out. If you already have access to your new home, start shuttling items there. Otherwise, rent a storage unit in the interim. Remove any items that you won't need immediately. Throw away things that you don't use at all.
Pay special attention to all storage areas, including closets, cabinets, and pantries. This is where little knick-knacks and other clutter tend to collect, but you also want to clear these areas up. Potential buyers tend to appreciate plenty of storage. Leaving storage areas as clear as possible creates the feeling that your home has a ton of storage.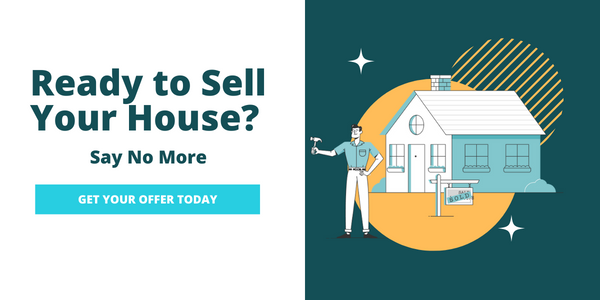 Depersonalize
As mentioned, the goal of staging is to present your house such that homebuyers can imagine themselves living there. That can be hard when there are family photos hanging from the walls and personal belongings on countertops. Remove or hide any personal items throughout your home.
This can be emotional, but it's necessary to the home sale and likely something that you will have to do as you move out anyway. Removing personal belongings also gives you some security, preventing strangers from seeing intimate parts of your life.
Similarly, try to erase any signs of your pets. Part of this is about depersonalizing, as not all potential buyers want or have pets. However, this is also a good health precaution. Some potential buyers may be allergic to pets, so remove all pet items, including food dishes, bowls, toys, and crates. Clean thoroughly to get rid of any fur and dander.
Deep Clean
Speaking of, whether or not you have pets, be ready to do some deep cleaning. Potential buyers love a home that looks pristine, inside and out. It helps them envision how they could live in the home, and it also shows that you have been taking care of your home.
You essentially want to clean to the point where it looks like no one actually lives in the house. No dust bunnies or cobwebs in the corners, no smudges on windows and mirrors, and no water rings on tables and counters. This can take some elbow grease, and it may be worth hiring professional cleaners to really get through the fine details of your home, especially if you live in a larger house.
Boost Your Lighting
You might be fine with dark, moody lighting after living in your home for so long, but potential buyers love bright, well-lit spaces. It's one of the first things that they will notice and comment on. Practically, good lighting also helps a potential buyer see every nook and cranny of your home for their evaluation.
Replace any old and burnt out bulbs, and swap out existing bulbs for some higher light fixture. Clean your windows and window screens to get the most sunlight into your home as possible. Before a showing, open up your window blinds and turn on all the lights in your home.
Stay Neutral
Normally, in any other situation, showing off your character is always great and welcome. We all have our design quirks, and we all have our aesthetics that we love, whether that is bright red accent walls or space-aged chairs in the living room. Unfortunately, the thing about design tastes is that they are extremely specific and tend to be distinct to only a handful of people.
That tends to be the opposite of what you want in a staged home showing, where you want to appeal to as broad of a population as possible. The best way to accomplish that is to stay as neutral as possible. Tone down your colors to only neutrals. White is easy to lean on, but don't make every element of your home white. Greys, tans, and mid-tones can bring the room together while creating a surprisingly sophisticated look.
You, as the home seller, should also consider keeping the rooms as gender neutral as possible. Some homebuyers will not mind, but new homeowners probably won't use or decorate the rooms the same way that you do.
Be Smart with Extra Rooms
Be smart and deliberate with your extra rooms. Many people use spare bedrooms as an extra storage space for all the junk that they don't really have a place for. You obviously don't want the room to look cluttered and messy, but you shouldn't leave any extra rooms empty either.
Every room in your home should present a clearly defined purpose. Clear out the junk in any extra rooms, and present them as anything else, like an office, guest bedroom, or craft room. Of course, make sure that you only pick one, not all of those at once. This may mean purchasing inexpensive furniture or renting furniture, but presenting an extra room as an actual, functional space can come with a big payoff.
The above home staging tips for selling your home can be a big help in ensuring a quick, efficient sale. If you find that you are having trouble or running into problems, consider working with FlipSplit to help you sell your home!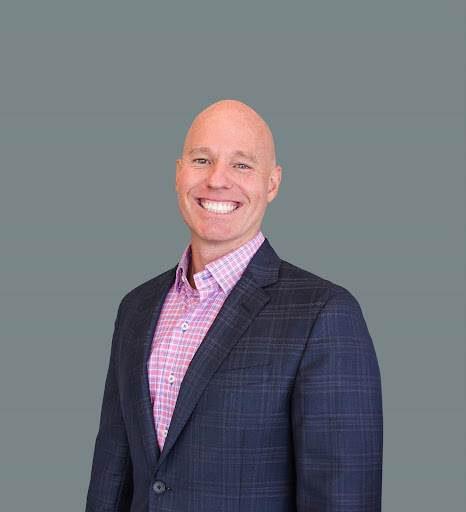 Reviewed by: Brandon Brown
As a long-time Asset Manager, Investor, Real Estate Agent, and Broker/Owner of BayBrook Realty in Orange County, Brandon Brown is one of FlipSplit's lead Real Estate experts. Having worked on over 2,000+ real estate transactions, Brandon brings a depth of knowledge that ensures clients are appropriately treated with honesty and integrity. His insights and advice have been published in numerous blogs beyond FlipSplit, and he keeps a close eye on market trends and statistics, which are updated weekly on his social media pages. Outside work, you can find him participating and serving at church, cycling, mountain biking, surfing around Orange County and beyond, and enjoying time with his wife and two daughters.