What Is an iBuyer & Do I Need One?
Reviewed by: Brandon Brown
Old-school real estate offered a rigid choice: do the hard work of putting your home on the open market by yourself or give up a percentage of sale proceeds to a traditional real estate agent. But we're living in a time where tasks like selling your home can be approached in new ways.
A growing option for home sellers is the instant buyer (iBuyer) model—but what is an iBuyer in real estate and what can they do for you?
As the name suggests, iBuyers companies buy properties very quickly, often in cash transactions. In this short guide, we'll cover the ins and outs of the iBuyer model and explain your options for reaping the rewards from your real estate investment.
What Exactly Are iBuyers?
iBuyers are companies that, using the instant buyer model, purchase properties quickly, sometimes sight-unseen, by relying on automated valuation models (AVMs). This type of technology-based valuation pulls in data from recent sales and listings in your area based on your property specs.
Using the automated valuation model allows iBuyer companies to make a purchase offer within about 24 hours, although the offer may be dependent on a home inspection that leads to a lower figure or a list of required repairs.
These AVMs are similarly at work with:
Online tools that offer you a quick property value estimate based on a street address
Mortgage lenders that provide refinancing without requiring a formal appraisal
Real estate companies and real estate agents
Whether you use an iBuyer vs realtor is up to you. While this new home selling process in the real estate industry isn't necessarily going to take over all real estate transactions, it is a home selling option worth considering if you're thinking about selling your home, especially if you're looking for strategies to sell a house quickly.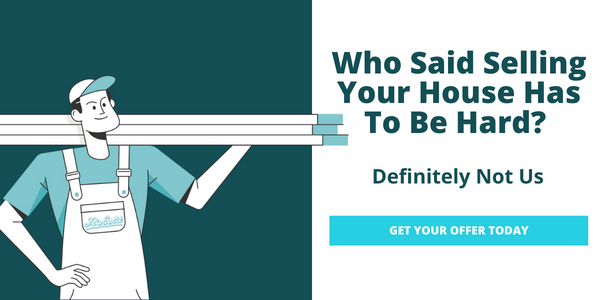 Do iBuyers Purchase As-Is Homes?
"As is" is a legal term that's defined at the state level, but it generally means you're selling a property in its current condition, will not agree to make any repairs prior to the sale, and don't guarantee that everything's in working order.
iBuyers don't target distressed homes, and they don't typically purchase homes as-is.
However, while iBuyers are aiming for homes in decent shape, they expect some level of cosmetic and handyman work prior to reselling. Homeowners who don't have the time, funds, or inclination to get a house ready for the real estate market may find iBuyers a good fit.
Are iBuyers the Same as House Flippers?
iBuyers rely on technology to estimate how much they can make by purchasing your home and reselling it for a profit. But if they do some repair and cosmetic work on the home before relisting it, isn't this the same as house flipping?
The two approaches have some things in common, but their goals and target properties are significantly different:
Data-based opportunity – While iBuyers invest in repair and upgrades to a limited extent, they look for homes in good shape. If they can buy the property at a price low enough to generate profit when they sell it at the predicted home's value, then they're betting they can do so while covering whatever combination of time, hassle, and repair costs and fees the current homeowner seeks to avoid.

Their goal is to make money based on large-scale reselling using computer-driven predictive data.
Skill-based opportunity – Home flippers are specifically targeting properties that need work before relisting. The work could be cosmetic and take a home from "meh" to "wow," or it could be a matter of critical construction that turns a dangerous, run-down structure into a liveable, up-to-code home.

Whether they're hands-on contractors or are partnering with outside resources, their goal is to make money by providing the labor and skills to upgrade a property, increase its value, and sell it for significantly more than they paid for it.
How Can iBuyers Help Sell Your Home?
You may have another question—what is iBuying listing? In short, an iBuyer can also act as a listing service for homeowners who want to look for a more competitive offer.
iBuyers benefit from this in a few ways:
Maximizing resources – In order to upgrade and resell houses for profit, iBuyers hire or contract several services for preparing and listing homes for sale. If they extend an offer that's not accepted by the buyer, they can follow up with an alternative: list your home to other buyers through us, and we'll help you sell it rather than going through a traditional real estate agency.
A second bite at the apple – Some iBuyers may arrange to buy the seller's homes as a backup measure. If the home seller doesn't get a better offer in a window of time, they agree to sell it to the iBuyer at a lower price.
Why Would You List Your Home Through an iBuyer?
To attract homeowners to sell through them, iBuyers often offer add-on services that draw on the same resources they employ to resell houses, such as:1
Deep cleaning, including carpets
Appraisal and home inspection
Light home repair services
Landscaping and pool cleanup
Low- or no-interest loans for pre-sale home improvement to be repaid after the sale
Moving services (usually with a distance limit)
FlipSplit: Better Option to Sell Your Home
Maybe you're ready to pack a suitcase and hit the road. Perhaps you're overwhelmed with a property that needs work. Bottom line? You want to find a solution that's fast and doesn't require you to fix up your property.
FlipSplit offers the same benefits as an iBuyer in terms of speed and offloaded repairs. We buy houses, but we go a step further—with us, you can also share in the reselling success.
FlipSplit will buy your homes as-is, take care of the entire upgrade and reselling process, and split extra profits with you! Find out more at FlipSplit today and learn how we can help.
Sources:
Forbes. iBuyer: What Is It & Is It Worth It? https://www.forbes.com/advisor/mortgages/what-is-ibuyer/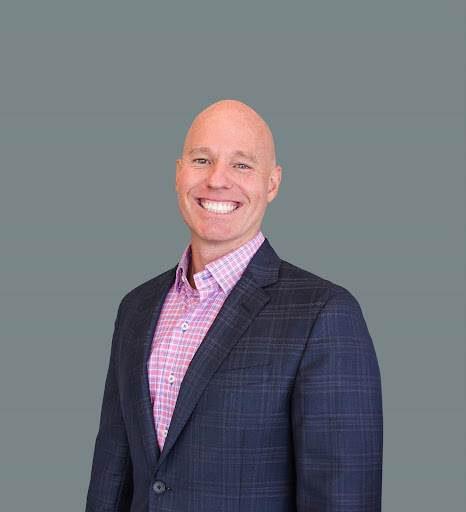 Reviewed by: Brandon Brown
As a long-time Asset Manager, Investor, Real Estate Agent, and Broker/Owner of BayBrook Realty in Orange County, Brandon Brown is one of FlipSplit's lead Real Estate experts. Having worked on over 2,000+ real estate transactions, Brandon brings a depth of knowledge that ensures clients are appropriately treated with honesty and integrity. His insights and advice have been published in numerous blogs beyond FlipSplit, and he keeps a close eye on market trends and statistics, which are updated weekly on his social media pages. Outside work, you can find him participating and serving at church, cycling, mountain biking, surfing around Orange County and beyond, and enjoying time with his wife and two daughters.