101 Guide to Navigating Distressed Property Sales
When it comes to leaving a home, the process can be stressful enough without dealing with the added headache of figuring out how to sell a distressed property.
Perhaps you bought a fixer-upper with the intention to fix and flip, but life got in the way, and now you need to unload the investment property quickly. Or maybe you've inherited a problematic or distant property, or you're facing foreclosure and are looking for any way possible to keep your home from going straight to foreclosure auction.
Whatever the reason, it's important to understand how distressed property sales differ from traditional home sales before you jump in.
Is My Home a Distressed Property?
Distressed property is any real estate that is in need of repair, renovation, or other rehabilitation, including financial.
If you're wondering, "what is a distressed property?," here are a few signs to look for:
You've received a notice of default or pre-foreclosure from your lender
Your mortgage payment or payments are delinquent
You are behind on your property taxes
Your home is in need of major repairs
Your home's been listed on the housing market for more than 90 days, but others in the area are selling quickly1
Your home's market value has decreased significantly
Your home or investment property is worth less than you paid for it or less than you owe
If one or more of these conditions exists and you don't have the resources to correct them quickly, your property is likely distressed.
Who Buys Distressed Property?
Distressed properties do present an opportunity to save or make money. However, these buys can be risky, as the cost of repairs can sometimes exceed the value of the property itself.
So who exactly is looking at buying distressed property?
Vultures – These investors look for properties that they can buy with a good deal cheaply based on owners being in financial trouble. They're seeking opportunities to identify profit based on purchasing assets at a lower-than-market-value price and then reselling or otherwise making use of them.
Flippers – House flippers are interested in locating homes that need work—either minor updates and repairs or major construction and remodeling. They either have construction team members or a professional network that allows them to fix up homes more efficiently and for less cost than individual homeowners before reselling them.
DIY'ers – The type of property owner who takes on "do-it-yourself" projects makes up the final category. This may include those with the skills and patience to work on a problematic home or the flexibility in their timeline and comfort with risk to seek distressed homes that are in blatant financial peril.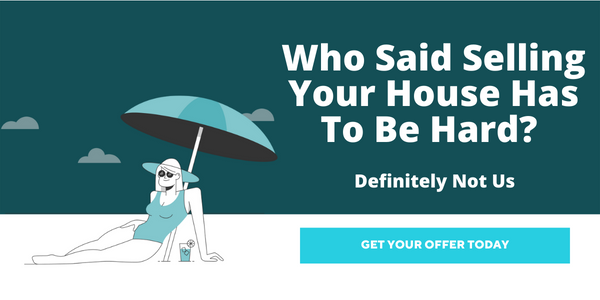 The Benefits of Selling Distressed Property
While it's true that you may not get top dollar for your home, selling distressed property now can provide much-needed relief from debts, expenses, and future financial hardship.
Here are four benefits of selling:
Make a profit now – While a distressed property sale will net you less than a traditional sale, it can help expedite the sales process while still allowing the distressed seller to walk away with some money in the bank. Even if it doesn't yield profit, the sale will incur less loss than if you wait until the bank takes ownership of your home.
Avoid the foreclosure process – If you're already behind on mortgage payments, acting now can save you from the damage foreclosure will do to your credit rating and ability to buy a home in the future. If you are searching for ways on how to avoid foreclosure on your home, it's important to remember that you do have options but time is of the essence.
Reduce financial distress – Selling your home now can help by reducing your total monthly housing cost and allowing you to settle your debts.
Move on with your life – Put this difficult chapter of your life behind you and move on to new beginnings. You'll be able to start fresh without the burden of debt or a falling-down house weighing you down.
The Challenges of Selling Distressed Property
Any motivated sellers looking to sell a home that is in default or in poor condition—or even just outdated—will face some unique challenges. Here are a few things to keep in mind when selling a distressed property:
You'll have fewer potential buyers—most homeowners look for move-in-ready property
It can be difficult to accept that your property value has lost significant ground
Investors may have the time and power to negotiate harshly
The closing process may be complicated by being in default
The foreclosure process may include liens that must be paid off before the sale can close
If the property is severely damaged, there may be multiple inspections and negotiations
Emotions run high when accepting the need to sell at a loss after investing in your home
Tips for Selling Distressed Property
We've gathered ten tips on how to sell distressed property to help with the unique aspects of distressed property sales.
#1: Be Realistic About Property Value
A distressed home that needs significant repairs is not likely to sell for top dollar; rather, buyers will expect a substantial discount.
Discuss a comparative analysis-based market value with your realtor and consider a pre-sale inspection and appraisal. Price your home carefully—too high, and it will sit on the market for a long time; too low, and you may not have room for negotiation with vigorous buyers.
#2: Don't Skip Pre-Sale Preparation
Even if you opt to sell as-is or need to close a distressed sale ASAP, consider what you can do to improve the home's appearance and condition based on your available resources and timeline.
Simply packing away clutter, cleaning as much as possible, and ensuring the lawn is mowed can help improve a home valuation.
#3: Communicate With Your Lender
If your property is distressed due to mortgage default or foreclosure notifications, don't close your eyes and hope for the best.
Reach out to your lender to discuss your options and plans and keep them informed of your progress. Make notes of each communication, including customer service agent names, and request follow-up of any decisions or actions in writing.
#4: Find a Realtor With the Right Experience
Work with a real estate agent who specializes in selling distressed properties. The right agent can help with pricing, effective marketing, connecting to a network of investors, and negotiating, as well as knowing what to expect in the closing process.
#5: Decide Whether to Sell As-Is
State laws related to as-is property sales may come into play, so check with your real estate agent or state regulations.
Selling a house as-is often translates to the perception of automatic high risk for a potential buyer, including the possibility of foregoing a home inspection or repairs negotiation, versus a traditional listing with language such as "fixer-upper" or "handyman's special."
#6: Pay Attention to Marketing
Promoting a distressed real estate property can be difficult, from writing the listing description to providing photos that highlight benefits without focusing on negatives.
Many buyers will not even consider homes that need work, so be sure to identify property upsides such as location, low property taxes, and neighborhood atmosphere—anything that helps balance the negatives.
Actively target investors and iBuyers and list your home to ensure you capture as many potential buyers as possible.
#7: Plan Negotiations Carefully
Talk candidly with your lender and your real estate agent so you can calculate your true bottom-line figures and avoid reacting emotionally to aggressive negotiators. Consider what you have to gain and lose—and what you can afford—before refusing offers or requests.
#8: Be Transparent With Disclosures
Asking yourself, what do you have to disclose when selling a house? In most states, you're legally obligated to disclose known defects and issues with a distressed house and can be sued for neglecting to do so, even if you sell a house "as-is."
Check on your state's seller disclosure obligations before entering the sale process, particularly if you live in a highly regulated state like California or handle the sale without a real estate agent.
#9: Check for Outstanding Taxes or Liens
Be sure you're up to date on what is currently owed or in default on your property. This may need to be included in a disclosure statement or addressed prior to closing.
#10: Adjust Your Timeline Expectations
The closing process for a distressed home can be lengthy and complicated. Be prepared for multiple inspections, critical repair requests, or paying off pre-sale liens.
Streamline Your Distressed Property Sale
Selling a house in disrepair is often a choice between investing a bundle of up-front time and money or losing potential profit. Unfortunately, for too many homeowners, that sounds like a no-win calculation.
But you can turn it into a win-win solution. By partnering with FlipSplit, you can walk away from a distressed property and leave the work in our hands while still keeping the money-making potential of a future sale on the upgraded property.
We buy homes in all conditions and handle the repairs and clean-up to get them move-in ready. With a team of skilled real estate, construction, and investment professionals, we know exactly how to make the most of the renovation and staging process to maximize the flipped house sale price.
You'll avoid the time, work, and hassle of fixing up the property, as well as the costs of labor, construction materials, and fees for real estate agents and appraisers. And when the resale is finalized, we will split the extra profit with you!
Visit FlipSplit to learn more about partnering with us on a distressed property sale.
Sources:
Forbes. The Do's And Don'ts Of Investing In Distressed Properties. https://www.forbes.com/sites/forbesbusinesscouncil/2021/04/05/the-dos-and-donts-of-investing-in-distressed-properties/?sh=679f9bf6628f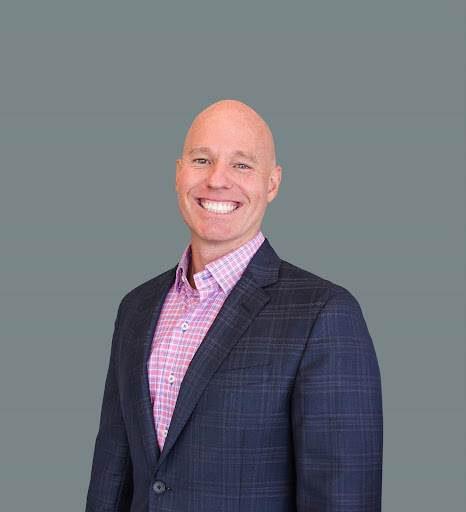 Reviewed by: Brandon Brown
As a long-time Asset Manager, Investor, Real Estate Agent, and Broker/Owner of BayBrook Realty in Orange County, Brandon Brown is one of FlipSplit's lead Real Estate experts. Having worked on over 2,000+ real estate transactions, Brandon brings a depth of knowledge that ensures clients are appropriately treated with honesty and integrity. His insights and advice have been published in numerous blogs beyond FlipSplit, and he keeps a close eye on market trends and statistics, which are updated weekly on his social media pages. Outside work, you can find him participating and serving at church, cycling, mountain biking, surfing around Orange County and beyond, and enjoying time with his wife and two daughters.