What Do You Have to Disclose When Selling a House?
Reviewed by: Brandon Brown
The drip that only appears in a hard rain, the smell from a neighboring pig farm when the wind blows from the east, the occasional baseball tossed over the fence from the neighborhood kids—exactly what do you have to disclose when selling a house?
Even if you're selling a house as is to a potential buyer, there are home disclosure rules at federal, state, and local levels unique to residential real estate.
A seller's property disclosure statement serves two key purposes: it allows a potential buyer to make a wise and informed choice with less risk to their savings, and it protects the seller from legal action. It can also help inform sellers on what not to fix when selling a house.
Federal Disclosure Requirements
At a national level, you need to meet one disclosure requirement concerning property condition: the presence or likelihood of lead paint within the home.
For any home built before 1978, sellers must provide a:
Signed seller disclosure if there is known presence of lead paint1
Pamphlet on lead paint hazards
10-day period for buyers to test for lead paint
State Disclosure Requirements
Disclosure requirements differ from state to state. Sometimes the rules are based on geographical or climate stress, and sometimes they're connected to political or cultural leanings, or the legal case history within the jurisdiction.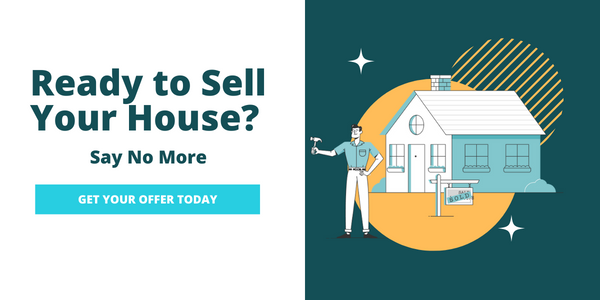 What Do Most States Require?
Whether you are selling a house that needs work or one that is in near perfect condition, you'll probably need to fill out and provide a seller's standard disclosure form to a prospective buyer. Often the purchase offer details the time allotted to provide the disclosure and how long the buyer has to review it.
Common disclosure requirements by state law include:
Legal rights and process for the prospective buyer to terminate the sale
Which fixtures and appliances are included in the sale and their working condition
Homeowners association fees and restrictions
Boundary disputes, easements, or features on the property shared with neighbors
Deaths on the premises due to violent crime or a property defect
Disclosure statements also serve to report known dangers or a known defect, such as:
Hazards like lead, asbestos, or radon gas
Termite or other pest infestation or damage
Foundation or structural cracks or defects
Roof or other leaks, water damage or entry, or notice of past basement flooding
Known defects to any part of the structure: roof, walls, doors, windows, floors
Issues with plumbing or septic or sewer systems
Problems with heating, air conditioning, or included appliances
You may also need to report any changes related to these facts or features that occur between the time of providing documentation and the closing date.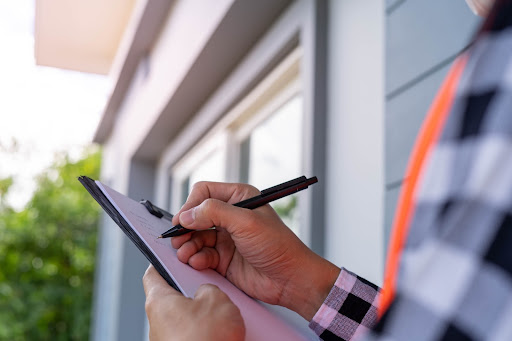 The Disclosures King: California
The Golden State is large, diverse, and tends toward a high level of regulatory oversight, and California law related to real estate disclosures is no exception.
Depending on the specific county, home sellers in California may need to disclose the following in addition to the common real estate disclosure statements in the section above:
Natural hazards – Is the property in a zone subject to earthquakes, wildfires, floods, or more localized natural hazards? Is there past damage from any of these causes?2
Mello-Roos – Property taxes, including how they'll change (similar to rent control, tax jumps significantly when California houses change hands).
Structural pest inspection – The seller must provide certification and reports of an official inspection.
Smoke detection and water heater bracing – Sellers must certify compliance with laws related to smoke detectors and water heater positioning to reduce earthquake damage.
Sex offenders – The seller must ensure a buyer knows how to locate registered sex offenders in the area.
Safety and environmental features – Does your property have room thermal insulation, window security bars, water-conserving features, or an energy conservation retrofit?
More and more – Are there nearby neighborhood noise problems, ordnance, industrial irritants, methamphetamine contamination? Have there been citations against the property? Does the property contain work done without a permit or non-compliant with building codes, fill, settling soil, contaminated soil or water, formaldehyde, or fuel or chemical storage?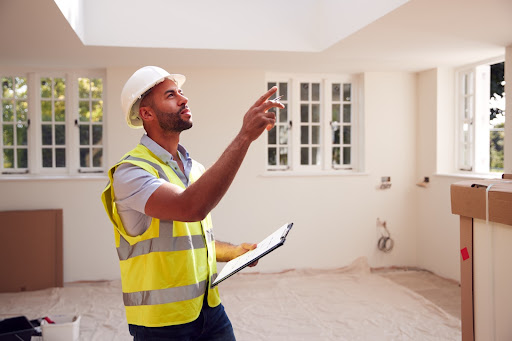 The Flip Side: Buyer Beware
Some states—Alabama, Arkansas, and West Virginia—follow caveat emptor, placing research and inspection responsibility on the home buyer.3 The seller needs only to follow the federal lead paint disclosure.
Other states allow minimal disclosures or a workaround such as the seller's choice to either provide a disclosure or:
Sell the house "as is" with no disclosures in Maryland
Give the buyer a $500 credit at closing in New York
When Do You Not Have to Make Disclosures?
There are some circumstances in which you don't have to fulfill standard disclosures—but note, this list does not include as-is home sales. Based on state law, you may not have to disclose during:
Foreclosure sales
Sales within a family or estate, or between co-owners
Court-ordered transfers, including divorce and unclaimed property
Transfers involving government entities, including failure to pay taxes
Consider a Simpler Way to Sell Your Home with FlipSplit
Concerned about the effect disclosures will have on your house sale? One way to streamline a challenging property sale is to work with partners who excel at repair and renovation needs. The first step is understanding your home selling options.
Have you heard? We buy houses. FlipSplit can take a residence from a low-price fixer-upper to a ready-to-move-in home that earns top dollar. Our real estate and construction professionals know which modifications and finishing touches will maximize your home's value.
We work with homeowners with properties in any condition—whether it needs a minor refresh or a lotta love. We offer an immediate sale at fair market value, along with insight into your home's renovation process, and then split extra profits with you!
Ready to ditch the work, close on a quick and simple sale, and retain profit opportunity on your home? Visit FlipSplit today to learn more and request an offer for your property.
Sources:
United States Environmental Protection Agency. Lead-Based Paint Disclosure Rule (Section 1018 of Title X). https://www.epa.gov/lead/lead-based-paint-disclosure-rule-section-1018-title-x
State of California Department of Real Estate. Disclosures in Real Property Transactions. https://www.dre.ca.gov/files/pdf/re6.pdf
NerdWallet. Seller's Disclosure: What Home Sellers Must Reveal. https://www.nerdwallet.com/article/mortgages/sellers-disclosure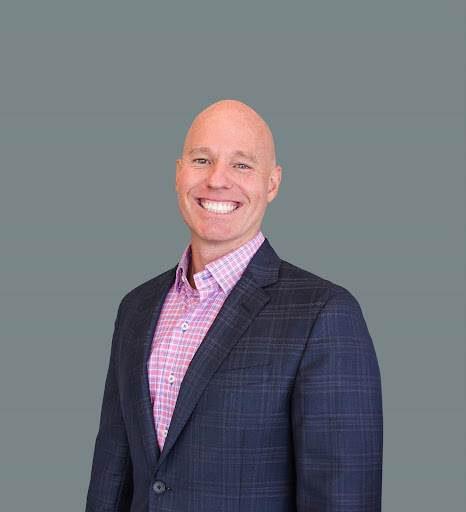 Reviewed by: Brandon Brown
As a long-time Asset Manager, Investor, Real Estate Agent, and Broker/Owner of BayBrook Realty in Orange County, Brandon Brown is one of FlipSplit's lead Real Estate experts. Having worked on over 2,000+ real estate transactions, Brandon brings a depth of knowledge that ensures clients are appropriately treated with honesty and integrity. His insights and advice have been published in numerous blogs beyond FlipSplit, and he keeps a close eye on market trends and statistics, which are updated weekly on his social media pages. Outside work, you can find him participating and serving at church, cycling, mountain biking, surfing around Orange County and beyond, and enjoying time with his wife and two daughters.