Appraised Value vs Market Value: What Does This Mean For Home Sellers?
Reviewed by: Brandon Brown
Price point is positively crucial when placing a house for sale. Sellers want to get the maximum possible amount for their homes, but can deter potential buyers by asking for an unrealistic figure.
If you're considering selling, you may have heard of two types of valuation for homes: appraised value vs market value. These two can be used to determine different aspects of the home appreciation or depreciation value. If you're unfamiliar with the difference, learning how appraisal vs market value compare can help you determine the best price to set your home.
Read on to discover more about these two key figures and what they mean to your home's worth once it's up for sale.
What's the Difference Between Market Value vs Appraised Value?
In essence, the appraised value of a home is the worth determined by an impartial appraiser, while the market value is the amount it can command on the open housing market. While the figures are often close in number, they're determined using two different methods.
How to Determine Appraised Value
In order to determine the appraised value of your home, you (or someone involved in the sale, such as your financial institution) will have to hire an appraiser. Appraisers are trained to inspect properties and assess their value. They are:1
Knowledgeable about the different aspects of homes and the value they add
Licensed by the state they operate in
Impartial in their assessments regardless of who hires them
So what determines appraisal value of a home? Appraisers take everything about a property into consideration when determining its value. When considering how much your home is worth, an appraiser will look at:2
Location, location, location – It's not everything when determining a property's value, but it's one of the most important features. Appraisers won't only consider if your home is in a "good" neighborhood or not, they'll look at what's in the vicinity when determining the value. Closeby amenities, proximity to nature, and quick access to major roadways can drive value up—whereas an overabundance of nearby homes for sale or an industrial lot next door can subtract from a house's worth.
Curb appeal – Curb appeal can be one of the top selling features of a home. While human beauty may only be skin deep, appearances mean a lot in the world of real estate. A beautiful exterior makes a lasting impression on buyers and appraisers alike. The architectural style, size of the yard, general condition of the facade, and other external characteristics contribute to an appraiser's final figure.
What's on the inside – The amount, types, and sizes of rooms factor heavily into the final appraisal figure for your home, but so do a plethora of other qualities. From the style of interior design to the condition of the foundation, right down to minutiae like the kind of heating a house has, every little detail will play into the appraiser's estimate.
The point of a professional home appraisal is to determine an unbiased figure at which to value a home. They are often used in determining taxation and refinancing figures and don't necessarily represent the exact amount you can get for a property.3 For that, we'll have to turn to market value.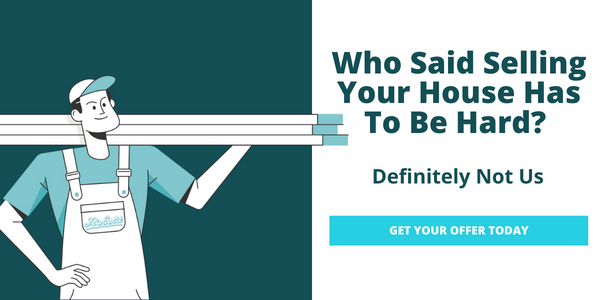 How to Determine Market Value
Unlike determining appraisal value, finding a home's market value isn't an impartial, cut-and-dry process. That's because a home's market value is, in essence, the purchase price or whatever amount an informed buyer is willing to pay for it.4
To contrast fair market value vs appraisal value, the former can't be calculated using preset formulas and expert opinions. Instead, market value is reliant on:
How hot the housing market is based on the current housing market trends
The availability of other homes in the area
How closely a property fits a buyer's idea of an ideal home
These variables are hard to pin down, meaning determining your home's market value isn't as simple as calling up an appraiser.
For instance, if your home is the only one in the area with a pool and a potential buyer is an aquatic fanatic, they might offer a price well above an appraiser's estimate for the freedom to swim their daily laps. Conversely, if a slew of homes suddenly pops up for sale around the corner, your market value could take a hit.
So, does that mean it's impossible to determine your home's current market value? Not exactly. To get an estimate, you can see what comparable homes in your area have been selling for. Using a comparable property with features similar to those of your own personal property or other similar homes in the area can help you determine the current market value of your home.
To gain access to these figures, try consulting:4
Local appraisers' offices
Online sales databases
The realty section of newspapers
Your municipal government
With the sale prices for a few similar houses, you should be able to get a ballpark estimate for your home's market value. In the end, however, its true market value will be the amount it goes for when you sell it.
Access Your Home's Value Instantly with FlipSplit
So, to recap, the difference between appraisal value vs market value lies in who is making the judgment. The appraised value is determined by a professional, while the market value is whatever a buyer is willing to pay for a property.
While homes have been selling for above their appraised values over the last couple of years, the real estate market is beginning to see a decline.5Market values and appraised values are evening out and the recent property boom is quickly starting to fizzle and fade.
If you want a lump sum for your property before real estate prices drop further, FlipSplit will purchase your home in as little as three days. We buy houses in cash for a fair price, then the magic really begins.
After renovating your former home and increasing its value, we sell it again and split the profits with you. So, even as real estate fluctuates and market values plummet, you can still turn a healthy profit on the sale of your home.
FlipSplit is the fair, fast, and friendly way to unlock your home's value instantly. Contact us or request an offer to discover what your property's truly worth.
Sources: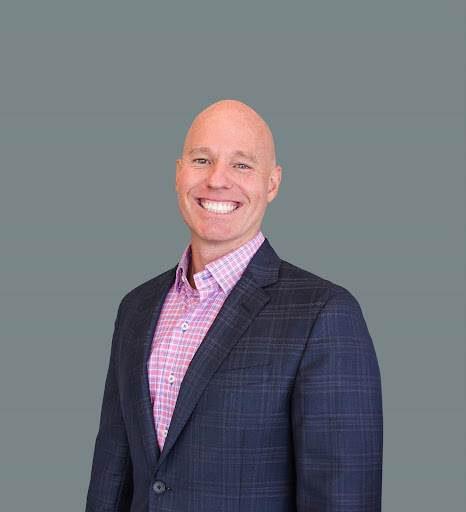 Reviewed by: Brandon Brown
As a long-time Asset Manager, Investor, Real Estate Agent, and Broker/Owner of BayBrook Realty in Orange County, Brandon Brown is one of FlipSplit's lead Real Estate experts. Having worked on over 2,000+ real estate transactions, Brandon brings a depth of knowledge that ensures clients are appropriately treated with honesty and integrity. His insights and advice have been published in numerous blogs beyond FlipSplit, and he keeps a close eye on market trends and statistics, which are updated weekly on his social media pages. Outside work, you can find him participating and serving at church, cycling, mountain biking, surfing around Orange County and beyond, and enjoying time with his wife and two daughters.