Navigating the Complexities of Selling a House with Code Violations: What Homeowners Need To Know
Reviewed by: Brandon Brown
Hearing the phrase code violations might raise red flags in the homebuying process. But just because a house doesn't meet building codes doesn't mean it's in ruins. Something as simple as a missing fire alarm can constitute a violation.1
If you plan to sell your home, you may be worried that something about it isn't up to the local standards. You may even be wondering: Can you sell a house with code violations?
Depending on where you live and the nature of the issue, selling a house with code violations is possible. Read on to better understand the effects code violations can have on your sale.
Can You Sell a House That Isn't Up to Code?
Whether or not you can sell a home largely depends on the terms of the deal. In many cases, it's possible to sell a home in any condition—even if it's been condemned (i.e., deemed to have so many code violations that it's considered unlivable).2
While local governments vary on the issue, oftentimes, the answer to "Can you sell a house not up to code?" depends on the agreement between the home buyer and seller. If a prospective home buyer is aware of any issues and agrees to purchase a home regardless, there's often nothing to stop them—and that's why so much of the real estate process relies on disclosure.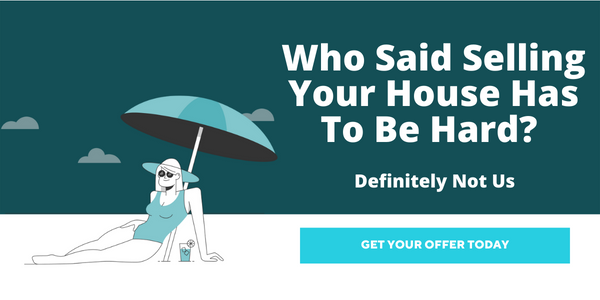 Disclosure: The Full Disclosure
Before a homeowner and potential home buyer begin closing deals, they must go through a process known as disclosure. Disclosure is when the previous property owner reveals anything that could negatively impact a property's value to a prospective purchaser. This includes highlighting any:3
Deaths in the home
Water damage
Necessary repairs
Known code violations
Usually, home disclosure takes the form of a signed document attesting to any of the above (or other) negative factors as determined by your state. It's done after a potential buyer shows interest in a property and before moving forward into the terms of the sale.
If a homeowner fully discloses any housing code violations and the buyer still wants to move forward with the sale, there are usually no legal barriers in place to block it.
So, if it's not against the law to sell a home with code violations, why do so many people worry about them when putting their house on the market?
Contingent Offers and the Details of the Deal
While some purchasers may be fine buying a home with known code violations, others may want their new property to come in perfect condition. Disclosure is supposed to safeguard against buying properties with major problems, but it has limits.
Most homeowners aren't trained inspectors and don't know what to look for when determining whether or not their house is up to code. Hence, they might not know about an issue they're supposed to reveal during disclosure.
Thus, many potential buyers will put in an offer contingent upon a qualified inspection. Referred to as a house in contingent, offers in this form follow a few key steps:4
The buyer and seller come to an agreement on the terms and price of the sale, so long as the house passes inspection.

An unbiased inspector assesses the property, checking for any current code violations and major issues with the house.
If the home is up to code, the deal goes through following the pending terms.
If the home is not up to code, the buyer has a few choices about how to proceed.
They can back out of the sale entirely, negotiate the terms to get a lower price, or require the current property owner to make repairs before closing deals.
Alternatively, they can choose to ignore the results of the inspection and buy the home at the agreed-upon price.
Considering most sales are contingent on inspections, it's understandable that many homeowners may feel the stress of selling a home especially when it comes down to assessing for code violations. Even the smallest elements owners had no idea weren't up to code can sometimes make or break a deal.
If you're considering putting your house on the market but don't want to worry about whether or not your property will pass inspection, there's an easier and less stressful way to sell your home.
FlipSplit Buys Homes As-Is for Their Full Value
FlipSplit will buy your home (potential code violations and all) for whatever price an independent appraiser assesses it at. Then, after you get your home's market value, we fix any issues it may have. Yes, even electrical issues.
Whether it's a minor repair like tightening a few screws on a handrail or excessive repairs like rewiring the kitchen or installing new pipes, FlipSplit's team of contractors takes care of it. Then, when its value and code compliance are both up, we sell it again and share the profits with you.
FlipSplit is the easy way to get your home's value without worrying about current code violations and deal-breaking inspections. Contact us and get a quote to see how much you can get for your house, whatever condition it's in.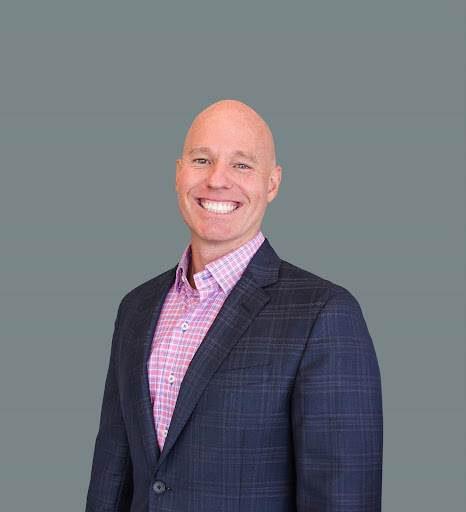 Reviewed by: Brandon Brown
As a long-time Asset Manager, Investor, Real Estate Agent, and Broker/Owner of BayBrook Realty in Orange County, Brandon Brown is one of FlipSplit's lead Real Estate experts. Having worked on over 2,000+ real estate transactions, Brandon brings a depth of knowledge that ensures clients are appropriately treated with honesty and integrity. His insights and advice have been published in numerous blogs beyond FlipSplit, and he keeps a close eye on market trends and statistics, which are updated weekly on his social media pages. Outside work, you can find him participating and serving at church, cycling, mountain biking, surfing around Orange County and beyond, and enjoying time with his wife and two daughters.
Sources: