3 Effective Strategies to Reduce Your Days on Market
Reviewed by: Brandon Brown
If you're trying to sell your home quickly, then you want it to spend days on the market, rather than weeks (or months). For many owners, once you've decided to list your property, the faster it moves, the better.
However, selling real estate isn't necessarily a simple process. You may have to learn new real estate terms and understand the competitive market to understand how to choose the right buyers for your home. Furthermore, many homeowners worry about sacrificing potential profit for a quick sale.
If you're determined to move your home in minimal time, there are several strategies you can use to reduce your Days on Market (DOM). From staging the space to diversifying your listings, we're covering three ways to sell your home quickly and still get a fair value.
#1 Stylishly Stage Your Space
Home buyers envision their own possessions inside a potential home to decide if it's the right fit for them. However, if your current motif clashes with their idea of an ideal space, it may be hard for them to picture living in your property.1
Staging is the process of decorating your home to make it more desirable for potential buyers. Every home is staged in a different style, but the process itself relies on a few basic principles to entice buyers into inking the deal on a potential place:2
Maximize space – Clutter is the enemy of imagination, and it's hard to picture your things in an area that's already crowded. Simplicity allows viewers to see a room for its potential rather than its embellishments. Minimal wall art, unobstructed views, and sleek, complementary furniture can do wonders to open up a space.

Emphasize cleanliness and livability – A home is a space to grow and flourish, and many buyers want that space to be immaculate. The slightest blemish could ruin a viewer's attitude toward a house, even if the rest of the property is perfect. So clean thoroughly, burn some lightly-scented candles, and bring in a few plants to give the viewing a fresh, homey feel.
Evoke feelings of security – Some basic adornments can give prospective buyers a sense of comfort in a space. Fresh, clean white towels and light music in the restrooms are enough to evoke the feelings of relaxation people associate with spas. When a potential buyer feels secure, and at ease, they're more likely to feel a home is right for them.
Staging your home to sell may take a little time, but it's well worth the effort. 82% of viewers said it was easier to visualize themselves in a staged home versus a traditionally decorated property.3 When someone envisions themselves in a place, they're more likely to turn those visions into reality and pull the trigger on a purchase.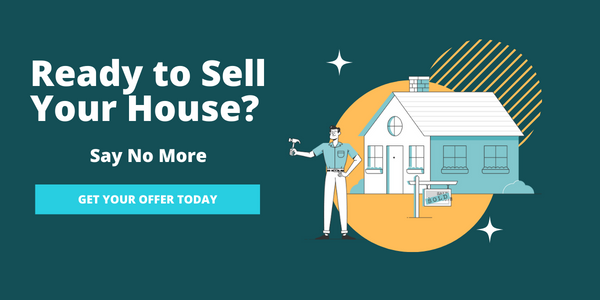 #2 Professionally Photograph Your Property
Since you've put in the work staging your space, you may as well take advantage and snap some brilliant pictures to advertise your home sale. Listings accompanied by professional photographs sell 32% faster than those without them.4
If you're staging yourself and going the full off-market route, you might be wary of employing any services that subtract from your final profits. If hiring a professional isn't in the cards, at least consult these real estate photography tips to get the best possible snapshots of your property:5
Shoot with a wide-angle lens to completely capture larger spaces, such as foyers, and give them a grandiose appearance as these may serve as top selling features of your home.
Use a macro lens to pick up finer details, such as the profile of your crown molding or the brickwork of a fireplace's facade.
Ensure spaces are sufficiently lit but not in an overpowering manner that washes out color. Natural light is best wherever it's available.
If you have a friend who's a bit of an aspiring photographer, this might be a good time to ask for a favor. And, once you've got some impeccable photos, be sure to post them to as many places as possible to maximize your property's exposure.
#3 Diversify Where You List
The average days on market real estate trends currently predict for a home is 67.6 This number, however, is based on information collected and provided by realtors rather than home sellers themselves (and it can be beaten).
There's more than one way to sell a home, and a real estate agent represents one of the more expensive and, in modern times, ineffective options.
If you're wondering how to sell a house fast,  getting as many people as possible to see your property is key to getting offers. To attract a plethora of prospective buyers, make sure to have all these advertising avenues covered:
The classic lawn-mounted For Sale sign – Drive-by buys may not be as popular as in the past, but if your house has excellent curb appeal, it could lure passersby in for a tour.
Local publications – Print media may seem like a relic of the past, but 72% of people aged 65 and up routinely choose it over digital mediums.7 Coincidentally, 71% of real estate investors are middle-aged or over.8 Thus, if your home isn't listed in regional real estate market magazines and classifieds, you could be missing out on a key demographic.
Online platforms – It'd be remiss not to list your property on several platforms that connect home sellers directly with buyers. The internet has empowered homeowners to cut out middlemen (like agents) and take charge of the online home selling process. Just be sure your pictures are masterfully shot, and your property is described accurately and beautifully.
Taking these steps can help reduce your DOM in real estate transactions and sell your home much more quickly. If a lightning-fast home sale is of the utmost importance, however, there is one more way to significantly decrease the time needed to sell your property.
Sell Your Home Immediately With FlipSplit
If you want to sell your home in as little as 72 hours, there are really only two options: a miracle or FlipSplit. FlipSplit buys homes at their fair market value and can close in as little as three days—or more if that's what you'd like. Then, we get to work, making you even more money.
Once the deal is penned and the ink has dried, FlipSplit begins renovating your previous home to increase its real estate market value. Then, when it's ready to go live on the housing market again, we sell it and split the profits with you.
There's no faster way to get a fair price for your home than FlipSplit. Request an offer today to see just how quickly you can sell your home.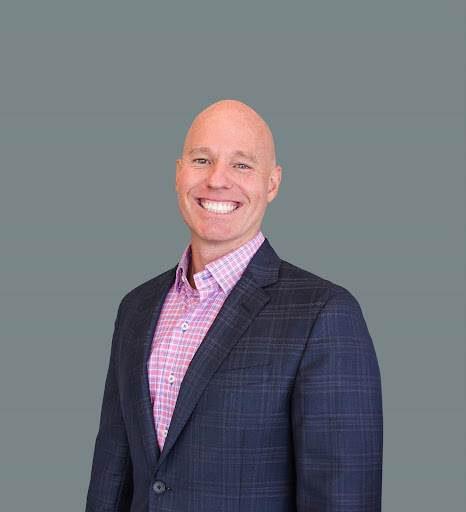 Reviewed by: Brandon Brown
As a long-time Asset Manager, Investor, Real Estate Agent, and Broker/Owner of BayBrook Realty in Orange County, Brandon Brown is one of FlipSplit's lead Real Estate experts. Having worked on over 2,000+ real estate transactions, Brandon brings a depth of knowledge that ensures clients are appropriately treated with honesty and integrity. His insights and advice have been published in numerous blogs beyond FlipSplit, and he keeps a close eye on market trends and statistics, which are updated weekly on his social media pages. Outside work, you can find him participating and serving at church, cycling, mountain biking, surfing around Orange County and beyond, and enjoying time with his wife and two daughters.
Sources: